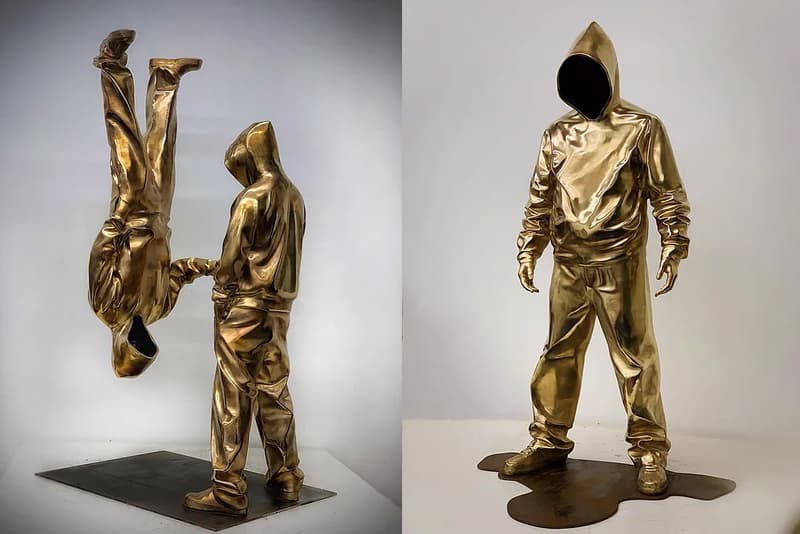 Rising Chinese Artist Huang Yulong Launches Limited Bronze Sculptures
Entitled 'Existence' and 'YoBro!!'.
---
The practice of emerging Chinese artist Huang Yulong consists of sculptural works that are made using a variety of materials such as traditional Chinese porcelain, bronze and more recently, crystal. These pieces perch on the border between surrealism and realism with themes honing on the intricacies of modern living and consumer culture.
Last year, Yulong crafted two bronze sculptures entitled Existence and YoBro!!. These works stand nearly three feet each. Now, JM Art Management is selling both works in a special limited release (only 8 units per piece). Head over to JM Art Management's website to purchase. Pricing details are disclosed.
For more standout releases, take a look at this week's Best Art Drops.