The First Week Sales Figures for Offset & Gunna's New Albums Are Here
Who came out on top?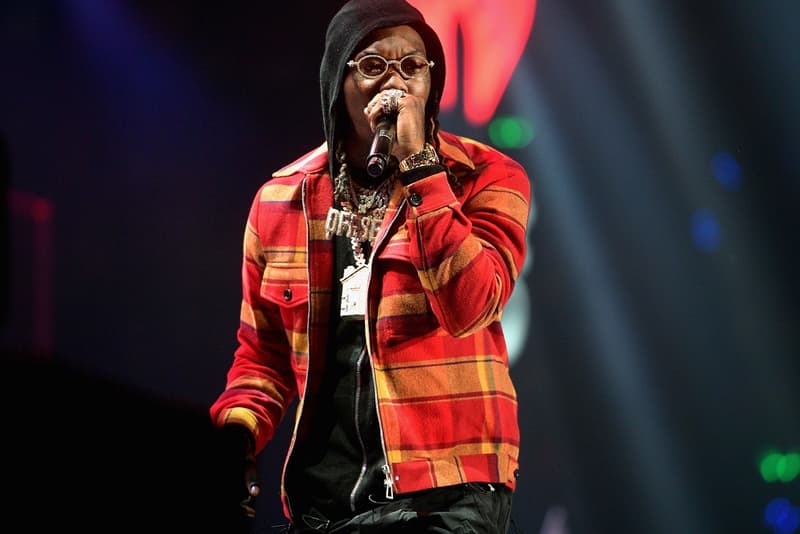 First week sales figures for Offset's and Gunna's recently-released full-length projects have emerged. As Billboard reveals, Offset's debut studio album Father of 4 landed at No. 4 on the Billboard 200 with 89,000 album equivalent units, while Gunna's Drip or Drown 2 came in at No. 3 on the Billboard 200 with 90,000 album equivalent units. Also worth noting: Lil Pump's Harverd Dropout racked up 48,000 album equivalent units, debuting at No. 7. Out of all the Migos solo projects, Offset's Father of 4  scores the second-best debut week; Quavo's Quavo Huncho picked up 99,000 equivalent album units in its first week, while Takeoff's The Last Rocket moved 49,000 album equivalent units.
"I wanted to channel my album on content, because I feel like there's a lot of things going on in the world — and they've seen me with all the diamonds and the jewelry, but that's like a pretend world," Offset told Billboard last month, breaking down the themes of his new LP. "I used to listen to some artists saying they'll just go get something fake, and in reality they have real problems. I just wanted to talk about the real problems and the real situations and give the fans another side of me that they don't really know. "
"Drip Season is more like, I'm letting you know what I'm putting down for today's style, right then. Drip or Drown is more like, I really do this for real—all year around. That's why I'm taking it to a whole 'nother level with this one," Gunna replied to Noisey when questioned about the differences between his Drip Season and Drip or Drown projects. "I'm going to make it more where people can see it instead of just hearing the music. I'm going to visualize everything. I want you to see what I see when I'm making the music.
For more, check out Offset and Gucci Mane's "Quarter Milli" video.