Tesla Reveals 'Back to the Future' Easter Eggs in Latest App Version
Not your average DeLorean.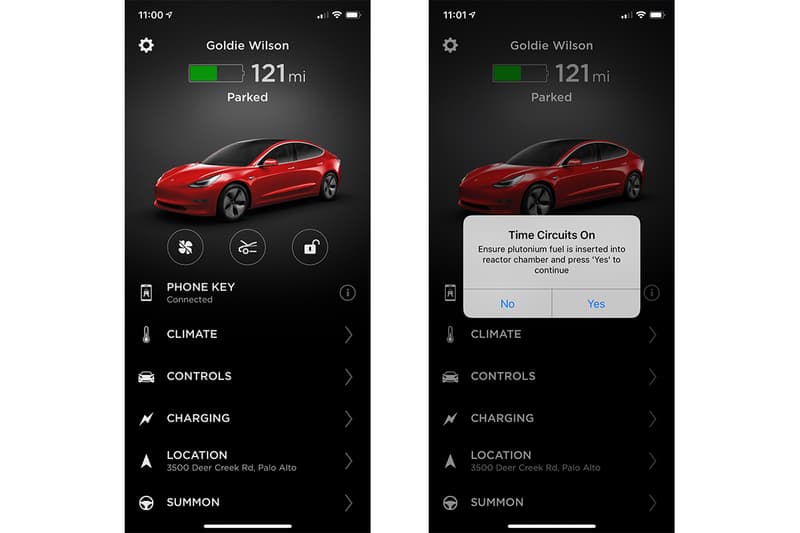 1 of 2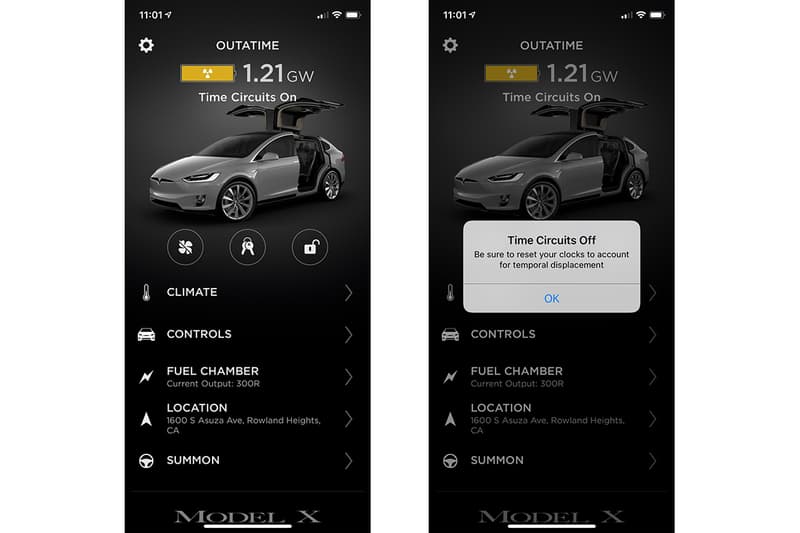 2 of 2
Tesla has implemented a plethora of new Back to the Future easter egg feature in its latest version of the company's mobile app. Available to all customers with the SW version 3.8.1 of the app, users will now see a load of cheeky references to the famed film franchise.
Tesla tells us that at 121 miles of range on your vehicle, tapping the battery icon at the top of the app will activate the tantalizing feature. Users here will be asked to turn on the "Time Circuits," which will further unlock a various amount of fun-filled references:
The vehicle displayed on the app will turn into a Model X with its Falcon Wing doors opened – referencing Doc Brown's DeLorean.
The range identifier will change to gigawatts as opposed to miles – 121 GW will be displayed, referencing Doc's energy needs to send his prized vehicle into the space-time continuum.
The car's name will change to "OUTATIME" – the license plate of the film's DeLorean — equally setting its software back to 1985.
The vehicle type changes to P88D, referencing the 88MPH needed to unlock time travel capabilities. The charging icon changes to a "Fuel Chamber."
Tesla has equally made it convenient to turn off the pop culture reference – simply click on the Nuclear icon at the top of the application, prompting users to turn off their "Time Circuits." But don't forget to reset your clocks – you won't want to experience any sort of temporal displacement.
Check out the images of the newly revealed feature above, and make sure not to drive your Tesla like the real DeLorean when using the feature.
In case you missed it, Rain Prisk recently revealed a concept 4×4 Toyota Supra.