Chalet du Bois Flotté Drifts in the Canadian Hills
Paying tribute to the first houses along St Lawrence Valley.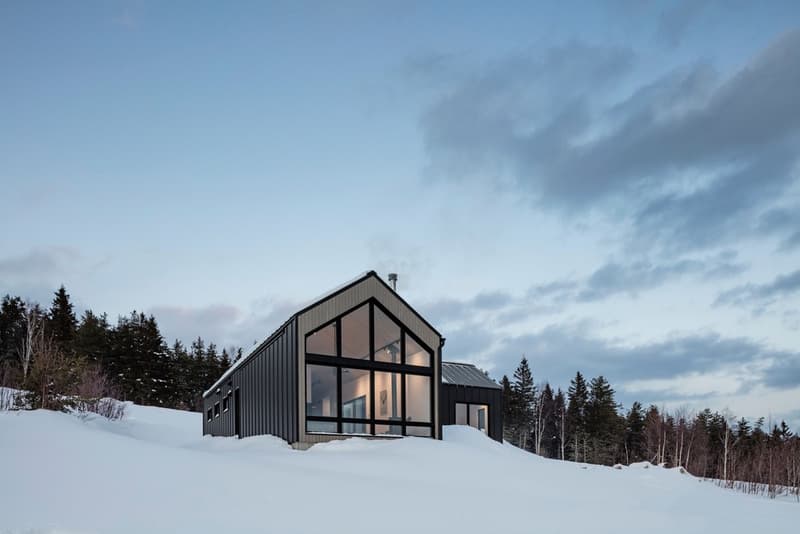 1 of 9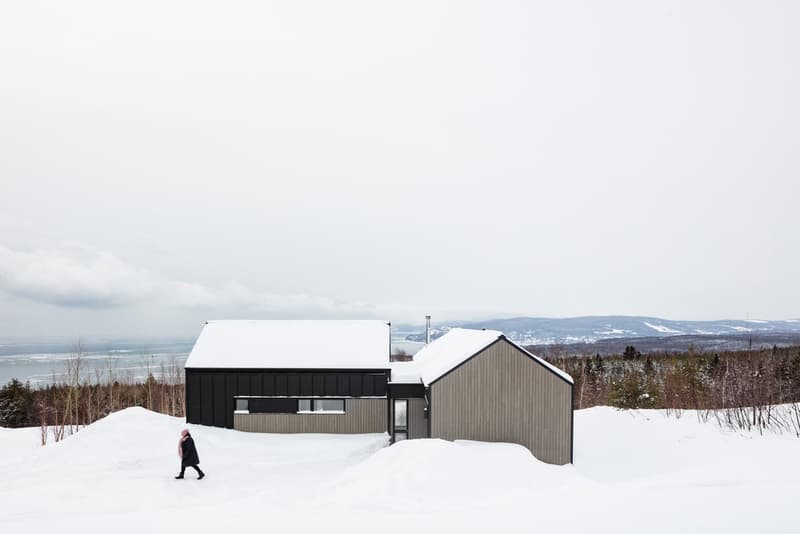 2 of 9
3 of 9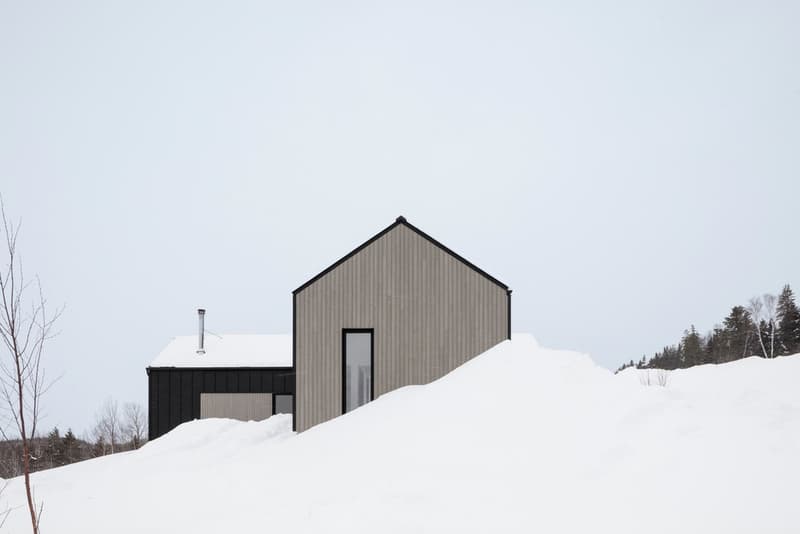 4 of 9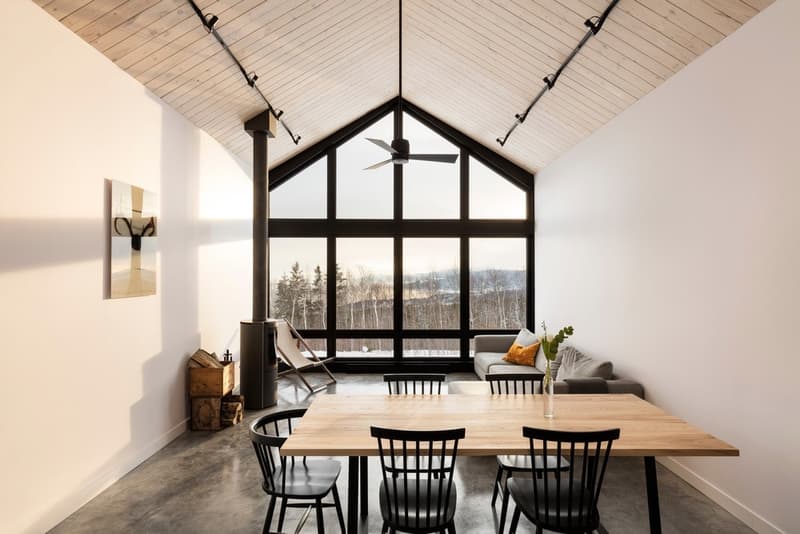 5 of 9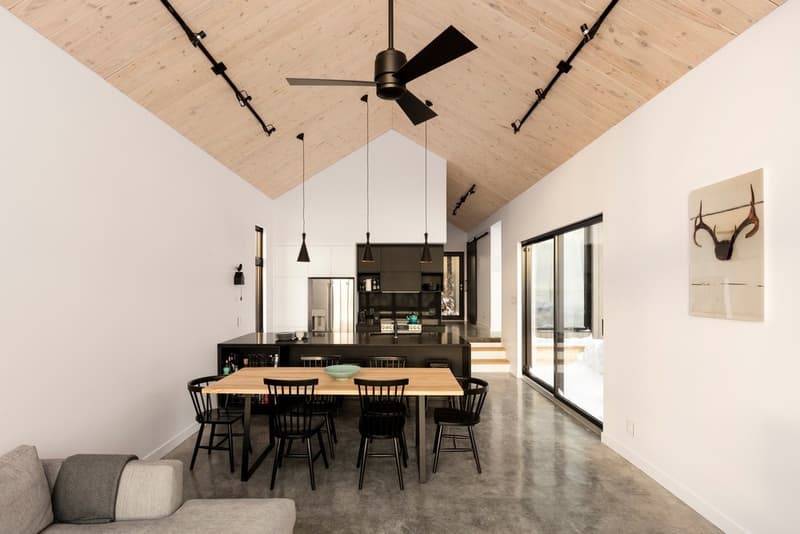 6 of 9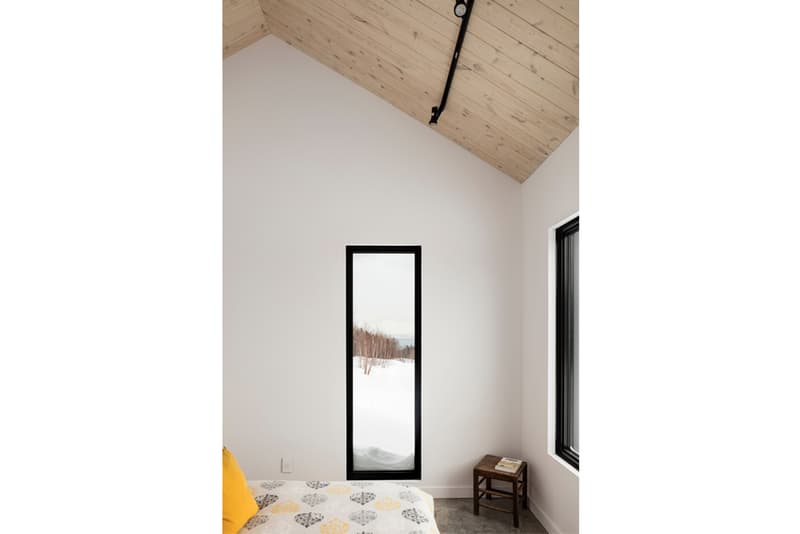 7 of 9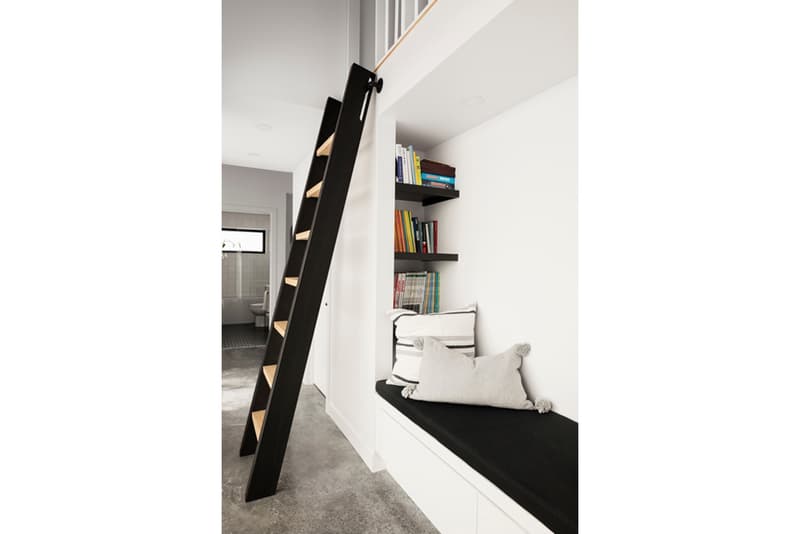 8 of 9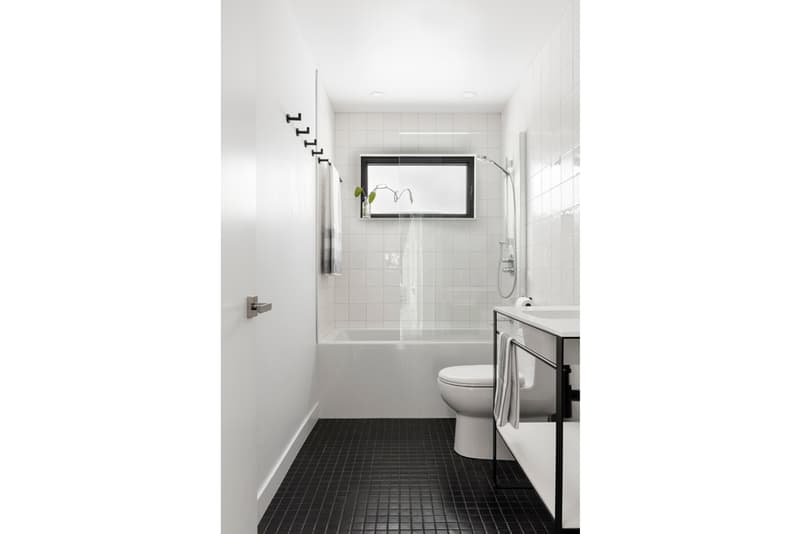 9 of 9
Standing on the slanting landscape of La Malbaie in Canada, the Chalet du Bois Flotté, designed by Eric Joseph Tremblay, imitates a piece of driftwood floating on a sea of snow between the sky and the neighbouring river.
As a nod to the first houses erected along St Lawrence Valley, the two connected buildings coming in the shape of a right angle are comprised of gabled roofs which rest atop of cuboid bodies. Donning a contemporary aesthetic, steel roofs juxtapose with the silver-tinted cedar claddings, which then extend to form the walls.
Featuring a minimalistic interior design, the structure is constructed with an entry point from the terrace and an immense glass wall granting the owner stunning views of Cap-à-l'Aigle and Malbaie River. Opting for a polished concrete to cover the floor, the chalet incorporates a slightly elevated platform to increase living space whereas the children's rooms are located on the lower ground.
Make sure to browse the shots above and in more design news, check out Tiago do Vale's Gafarim House in rural Portugal.