DaBoii Raps Alongside Lil Bean & Yhung T.O. for New 'Da Exxtras' Project
15 new tracks from the West Coast rapper.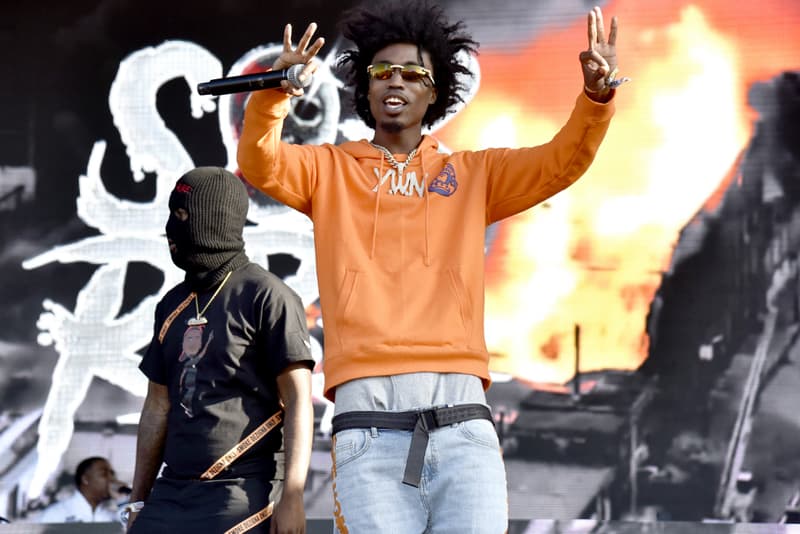 Following a string of impressive solo visuals, Vallejo rapper and SOB X RBE cohort DaBoii is serving up his latest full-length release. Known as Da Exxtras, DaBoii's last major delivery of 2019 contains 15 new songs, including collaborations with fellow SOB X RBE artist Yhung T.O., Lil Bean and DeezyK.
"The only time you n***as hard is when you wit' somebody / If I go down it's first degree don't do attempted homi's / And I don't even want the neck if she don't give it sloppy / I'm off red, might sip Wock but I'm not sipping Quali / That shit sound tight up in yo' songs but you ain't smoked nothin," DaBoii spits on Da Exxtras standout Dis Ain't No Mumble Rap." "She got a thang for me and bro shit we both f*ckin' / If brodie swing I'm swinging wit' 'em, shit we both thumpin' / But if they wanna take it there then bitch I'm pole clutchin' / Said if they wanna take it there then bitch I'm dome bustin' / Yeah we got funk up in that whip I'm who your ho bumpin."
You can check out DaBoii's new full-length project Da Exxtras below, and expect his YWN 2 album to arrive in February of next year.
For more, revisit SOB XRBE's recently-released studio album Strictly Only Brothers.