Check out YM Bape's Tri-Color Camouflage Chain
Bangin' on my chest.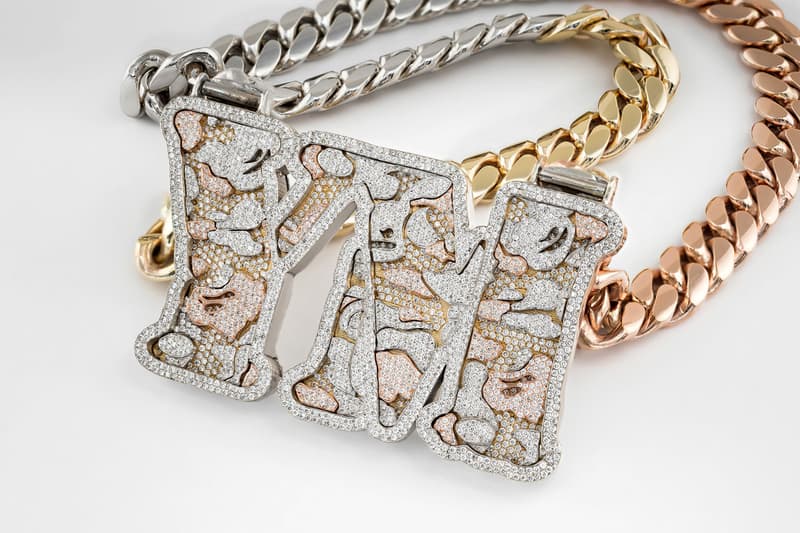 1 of 2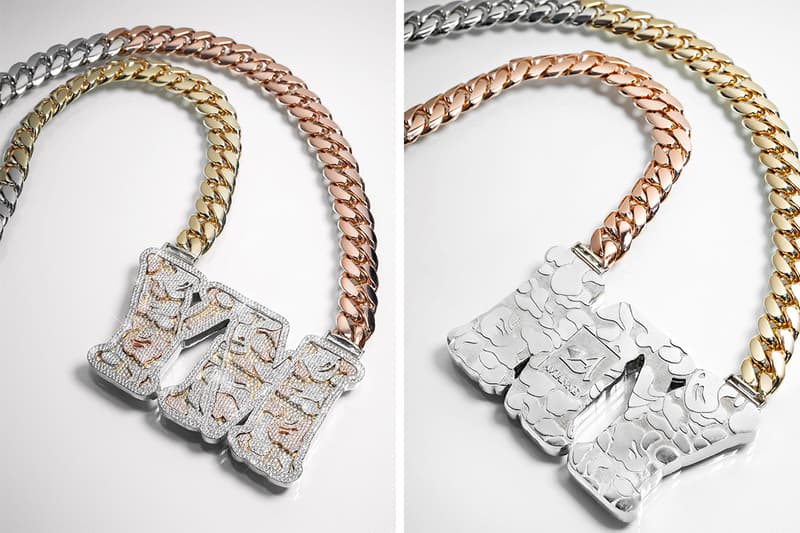 2 of 2
Continuing to build its reputation as one of the most creative jewelers around, Avianne & Co. recently created a one-of-a-kind tri-color camouflage chain for viral Internet star YM Bape.
Designed by Avianne Creative Director Alex Moss, the unique piece expresses YM's BAPE obsession with a take on the Japanese brand's famed ABC CAMO pattern. The pendant portion is made up of 80 separate pieces of white, rose and yellow gold, as opposed to just setting stones in a camo pattern. An array of VVS stones flood the face of the pendant to accent the tri-color construction. Finishing up YM's chain is a thick Cuban link chain that continues the white, rose and yellow gold found on the pendant.
In case you missed it, check out King Combs' Sean John chain flooded with over 7,000 diamonds.