UPDATE: James Blake's New Album 'Assume Form' Confirmed to Release This Month
It's actually happening.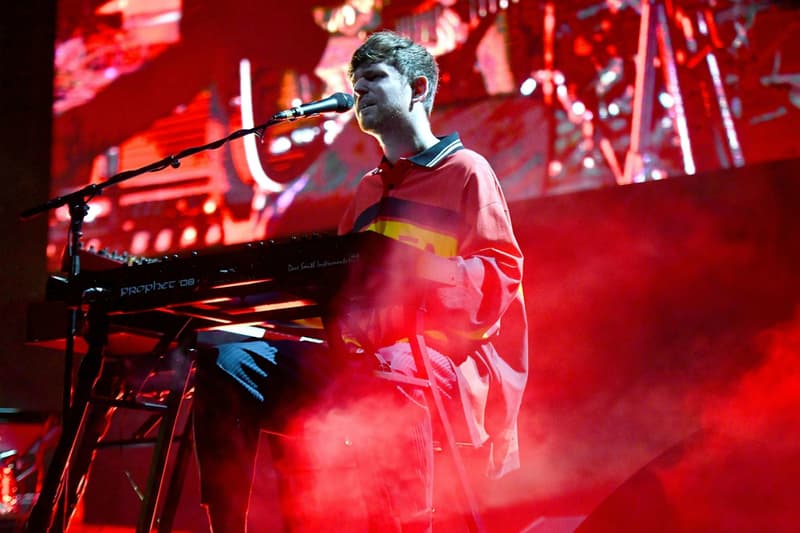 UPDATE: It's been confirmed that James Blake's highly anticipated album Assume Form will release January 18. The project is slated to have appearances from the likes of Andre 3000, Travis Scott, Moses Sumney, Metro Boomin, and Rosalia. A small U.K tour has also been announced to take place in April and those who pre-order Assume Form from its website will also gain pre-sale access to tickets on January 16, two days before general sales begin.
News on the album date was officially confirmed this morning, where fans found a poster for it on a London underground station platform.
Strong cast @jamesblake pic.twitter.com/YctoZowd9x

— Matt Wilkinson (@w1lko) January 10, 2019
Jan 3, 2019: Because of a tech error, fans are suspecting that British singer-producer James Blake may be releasing his new album, Assume Form, sometime this month. It was pointed out by Reddit that a French Amazon pre-order page for Assume Form popped up and had the album coming out on Jan. 25. There was even a list of prospective guests for the LP, which included André 3000, Travis Scott, Moses Sumney, Rosalía, Metro Boomin, and UK rapper SwaVay. Assume Form follows up James Blake's last album The Colour In Anything that dropped in 2016.
Most recently, James Blake shared the dates of his North American tour, which starts in February and teased an André 3000 collab during a Brooklyn DJ set last month. He's been a featured guest on projects from Oneohtrix Point Never, Travis Scott and Kendrick Lamar's Black Panther: The Album, plus reworked Moses Sumney's "Make Out In My Car" earlier this year. Last year, Blake also teamed up with UK rapper SwaVay on "Billy."
In a recent discussion, Blake most recently stated, "There is this myth that you have to be anxious to be creative, that you have to be depressed to be a genius," Blake said in the panel, as reported by Billboard. "I can truly say that anxiety has never helped me create. And I've watched it destroy my friends' creative process too."
Here's the tracklist, as it appears on that Amazon page:
01 "Assume Form"
02 "Mile High"
03 "Tell Them"
04 "Into The Red"
05 "Barefoot In The Park"
06 "Can't Believe The Way We Flow"
07 "Are You In Love?"
08 "Where's The Catch?"
09 "I'll Come Too"
10 "Power On"
11 "Don't Miss It"
12 "Lullaby For My Insomniac"