Robyn Shares Details of Her Long-Awaited 'Honey' Album
The LP drops Oct. 26.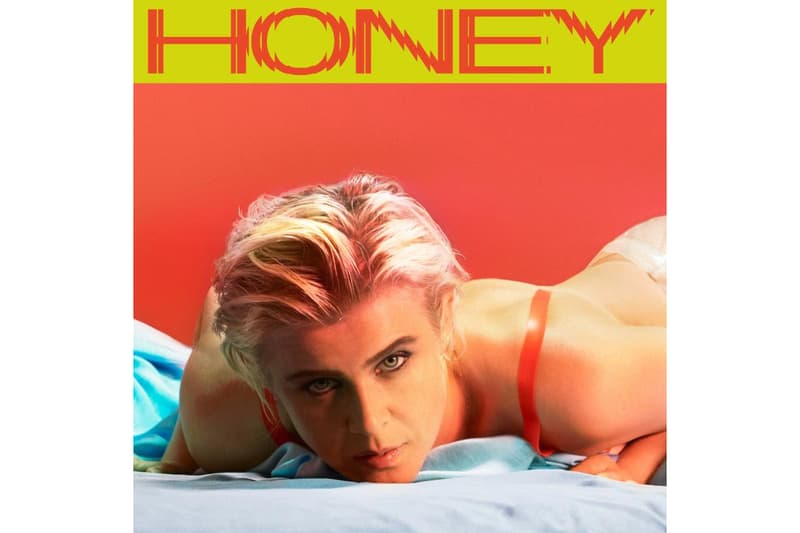 Robyn's long-awaited new album Honey will be released on Oct. 26 via Konichiwa Records / Interscope Records. This will be her first album since 2010's Body Talk. Honey is a nine-track LP that features a collaboration with Zhala, the first artist signed to Robyn's Konichiwa Records, plus production from Joe Mount of Metronomy, Mr. Tophat and Adam Bainbridge (Kindness). Earlier this summer, Robyn released "Missing U," the intro record off Honey, alongside a poignant short film about the power of music.
The road to the album has been a long and interesting path. If you remember, back in 2012 during the first season of the television series Girls, show creator Lena Dunham featured Robyn's "Dancing On My Own" during an episode. In late 2016, Lena contacted Robyn and asked if she would consider creating a song specifically for the show's final season. The song that made the cut was a record titled "Honey." Over the last two years since the song was created for Girls, Robyn has been putting together the album in studios in Stockholm, London, Paris, New York and Ibiza.
According to her, the album is: "this sweet place, like a very soft ecstasy. Something that's so sensual, and so good. I danced a lot when I was making it. I found a sensuality and a softness that I don't think I was able to use in the same way before. Everything just became softer."