John Legend & The Roots Live On "Late Night With Jimmy Fallon"
john-legend-roots-live-fallon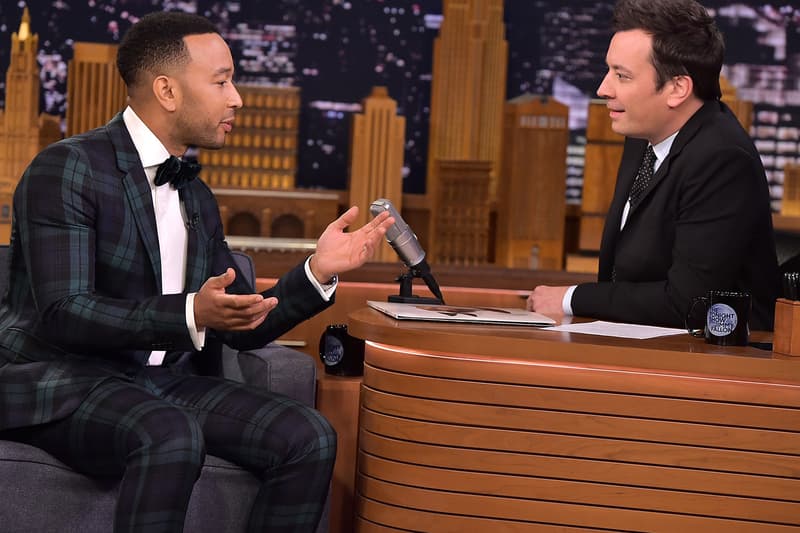 After providing Jimmy Fallon's Late Night Show with outstanding live music it is only right that The Roots invite John Legend to present live versions of their tracks "Hard Times" and "I Can't Write Left Handed". The latter is located after the jump. Both tunes appear on their critically acclaimed collaborative Wake Up!-project which is available now.