Hedi Slimane Explains How CELINE Will Be Different Under Him
As well as discussing why he dropped the accent and his definition of style.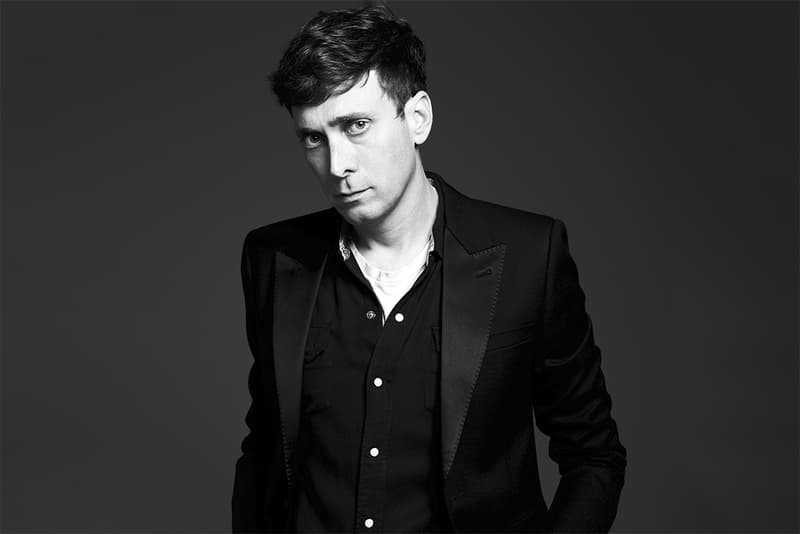 Ahead of his first CELINE show — complete with premium art book invitation — creative director Hedi Slimane has sat down for a rare interview. The wide-ranging conversation with French newspaper Le Figaro sees Slimane discuss everything from his decision to live in L.A., his decision to drop the accent from CELINE and how the label will be different from under his predecessor, Phoebe Philo.
Elsewhere in the interview, Slimane also reveals his personal motto ("holding up. No matter the goal, the postures, the opinions, the noise, the agendas, the key to all this is magic and delight") and his definition of style ("acknowledging who you are and who you're not. It's something that is in you and that is stronger than you are. Finally, a style is always linked to a time, a period, it resonates with it). You can read some key excerpts from Slimane's interview below, and head over to Business of Fashion to read an exclusive translated version of the conversation.
On dropping the accent and "marking his territory:"
"This is actually not about marking my territory at all. All the basics must be carefully considered without losing sight of the long-term. It's a question of priorities. That's simply orthodoxy. Putting language elements rooted in the original history of the house, its foundations, in order to come back to an architectural and graphic alignment that is essential to the project. … The major houses are alive. They must evolve and find the essence of what they truly are. Everything but indifference. We don't shake things up to be subtle. When there's no debate, it means there's no opinion, which brings us to blind conformity."
On how he sees CELINE:
I've always been really sensitive regarding this high quality notion, this savoir-faire that is related to the house. In this context, the idea of playing with the bourgeoisie codes is rather interesting. Moreover, at Celine, the weight of the past is not as heavy as it is at Dior or Saint Laurent. We can break free of it more easily. Celine is a vision of Paris, a way of being worn… I don't want to lock it up in something. There's no constraint, no model that is linked to a very important legacy. It's more of a French idea than a cloakroom. Starting from here, we can coin a vocabulary. What's important is always now.
On how the house will differ from the Phoebe Philo era:
Our respective styles are identifiable and very different. Our vision is naturally distinct. Besides, we don't enter a fashion house to imitate our predecessor, much less to take over the essence of their work, their codes and elements of language. The goal is not to go the opposite way of their work either. It would be a misinterpretation. Respect means preserving the integrity of each individual, recognising the things that belong to another person with honesty and discernment. It also means starting a new chapter. We arrive then with our own stories, our own culture, a personal semantic that is different from the ones of houses in which we create. We have to be ourselves, without any stance, against all odds.
In related news, the venue for CELINE's Spring/Summer 2019 show was recently announced.