Young Thug & Pet Snake "Sex" Reveal 'Slime Language' Tracklist
A very creative, unique way to introduce a project.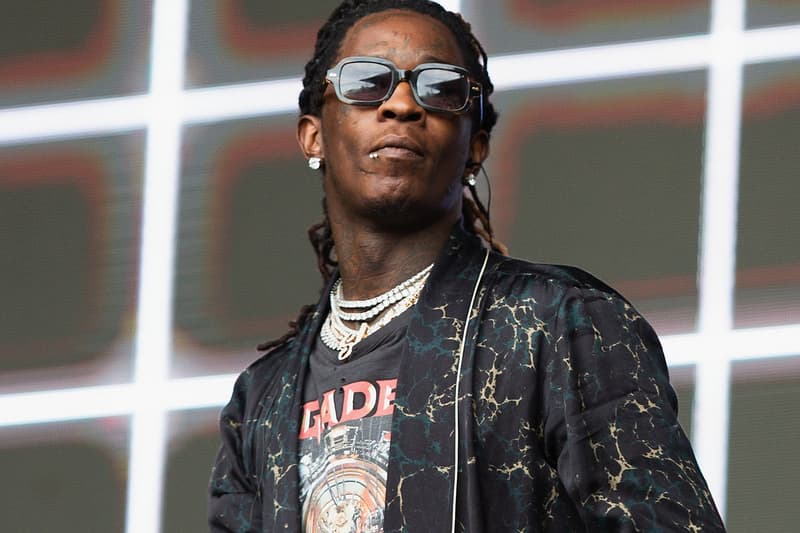 As he prepares to embark on the KOD Tour with J. Cole, EarthGang and Jaden Smith, Young Thug has decided to promote his next project in a pretty unorthodox way: sending a real snake to media outlets.
Specifically, Thugger ordered two professional reptile handlers to deliver a Rough Green Snake named "Sex" to the NYC offices of multiple outlets earlier today. The snake was contained inside a glass house stuffed with fake leaves, rocks and branches that featured the names of the songs that make up his upcoming Slime Language project. Notably, the full-length will feature tracks named after Gunna, Lil Uzi Vert, Lil Duke, Jacquees, Strick, Tracy T and others. While many are also speculating that some of the aforementioned names will also be featured on the project as guests and collaborators, no official details have emerged outside of the reptilian gift that appeared at our doorstep this morning.
You can check out the tracklist for Young Thug's upcoming Slime Language project below, and stay tuned for more information regarding the 10-track release.
Earlier this month, Young Thug joined Migos, Future and Hoodrich Pablo Juan for the "Drip" remix.
Young Thug – Slime Language (Tracklist)
1. "Gunna"
2. "Lil Duke"
3. "Hidoraah"
4. "Dolly"
5. "Lil Keed"
6. "Lil Uzi Vert"
7. "Tracy T"
8. "Jacquees"
9. "Strick"
10. "Nechie"