17 Bands That Are Actually One-Man Bands
Tame Impala, Bon Iver, LCD Soundsystem, M83 and more.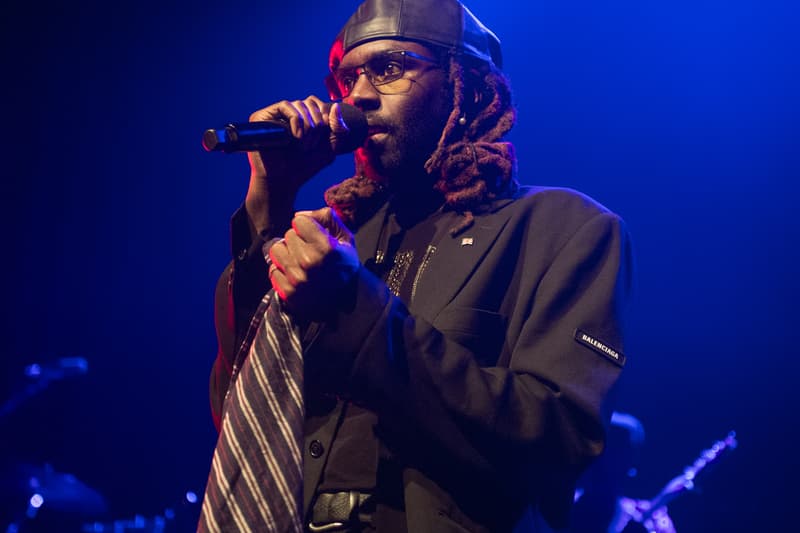 At one point in the last thousand years, it seems that somebody figured out it might not take more than a single person to play two or more instruments at once. The earliest known records of multiple musical instruments being played at the same time by a single person date from the 13th century, and they were musicians who would play the pipe (three-holed flute) and tabor (snare drum) together. By the 1800s, one-man bands became more sophisticated; entertainers were performing multiple full-fledged instruments like the violin, accordion and drums at the same time. While impressive and still practiced today, this form of one-man bands is not exactly the type that we're addressing here. We're talking about are ones that came about thanks to music recording technology. Instead of utilizing their limited physical resources to do something live, these singer-songwriter-multi-instrumentalist-producers depend on sound recording and reproduction to create their work.
These one-man bands are artists who play every instrument on a recorded song one at a time, then blend the individual stems together in a multitrack studio. The pro is that it's an accurate, genuine reflection of the artist's vision and ability. The con: it's extremely rare for a single person to possess the musical skill set of an entire band. Although this technique is more apparent in electronic genres such as techno and house, where performers might only need to know how to play the keyboard, drum machine or sampler, rock and R&B performers such as Stevie Wonder, Prince, Lenny Kravitz, Paul McCartney, Dave Grohl, Nine Inch nails and more have made records in which they play every instrument. However, because of the music's intricate layers, it's extremely difficult for one-man bands to replicate their music by themselves in live situations. Instead, they're usually accompanied by touring band members or live looping tools to perform their sets. Check out 17 bands of today below that you may not know are actually one-man bands.
Blood Orange
Formerly working under the pseudonym Lightspeed Champion, Ilford, East London artist Dev Hynes began live-performing electronic-R&B songs Blood Orange in late 2009. In January 2011, he released Blood Orange's debut single, "Dinner," via Terrible Records. Since then, he has released three albums, Coastal Grooves (2011), Cupid Deluxe (2013), and Freetown Sound (2016), taking charge of most of the vocals, instrumentation, composition, arrangement and production.
Bon Iver
While their live band consists of ten members, Bon Iver is an indie folk project founded by Justin Vernon. Vernon released Bon Iver's debut album, For Emma, Forever Ago, in July 2007 — most of it was recorded while he spent three months in a cabin in Wisconsin. Since then, he has released one more album, which is eponymously titled, in 2011 and is set to release 22, A Million on September 30. His music is self-produced and Vernon most of the instrumentation is played by Vernon.
Caribou
Daniel Snaith makes music under the pseudonyms Caribou, Manitoba and Daphni. Snaith was hit with a lawsuit by former The Dictators member Richard "Handsome Dick" Manitoba, causing Snaith to change his performance name from Manitoba to Caribou. After that he has released four albums under the moniker: The Milk of Human Kindness in 2005, Andorra in 2007, Swim in 2010 and Our Love in 2014. All of Caribou's music is arranged and produced by Dan.
King Krule
Archy Marshall is an English singer-songwriter, producer and musician who began recording music in 2010 as Zoo Kid. In July 2011, he began playing and releasing music under his new King Krule moniker, but has retracted it and now goes by Archy Marshall once again for since latest album. So far, on top of his 4 EPs, he has two studio albums under his belt: 6 Feet Beneath the Moon (2013) and A New Place 2 Drown (2016). His music is self-produced, written and composed. Check out our Music Essentials with King Krule here.
Klangstof
Not too much is currently known about Norwegian singer-songwriter-producer Koen van de Wardt. After taking two years to write his first song due to having limited resources, he was picked up by local radio stations. He then started to play for Holland's most well-known bands, Moss, but wanted more so he started his own project as Klangstof. Three months later, Koen signed a deal with Mind of a Genius because his music reminded them of one of their favorite bands, Radiohead. He tours with three more band members but he composes, sings and records his own music. Check out our Mind of a Genius feature for more info on Koen.
LCD Soundsystem
The "makers" of "Daft Punk Is Playing at My House" is not actually a band, but a guy named James Murphy. LCD Soundsystems headline many festivals around the world, including Coachella, Lollapalooza, Outside Lands, Austin City Limits and more. Found in 2002, James does the vocals and plays most of the instruments in their recordings, but is accompanied by various band members for live performances, depending on their availability. Murphy currently has three albums under their belt: LCD Soundsystem (2005), Sound of Silver (2007), This Is Happening (2010). An album is supposedly due for 2016 after a five-year "disbandment."
M83
Many "one-man bands" make very laid back music, M83 (who is Anthony Gonzalez) does the opposite: the French producer/songwriter delivers music that fills up arenas and are sometimes fist pumping anthems matching the power of big mainstream acts like U2 and Coldplay. Formed in 2001, it was initially a duo featuring Nicolas Fromageau, who parted ways shortly after touring their second album Dead Cities, Red Seas & Lost Ghosts. Primary, Gonzalez records on his own but is aided sometimes by other artists. He has seven albums under his belt and has even scored for the 2013 post-apocalyptic blockbuster Oblivion.
Marina & The Diamonds
Contrary to popular belief, The Diamonds are not Marina's band members, they are what Marina Diamandis (her actual name) calls her fans. The Welsh singer-songwriter moved to London as a teenager to become a professional singer, despite having very little formal musical experience. She writes all her music and plays and produces most of it. Thus far, Marina has released three full-length studio albums: The Family Jewels (2010), Electra Heart (2012) and Froot (2015).
Memory Tapes
New Jersey-born singer-songwriter and record producer Dayve Hawk, also known as Memory Tapes, is the former frontman of the Philadelphia-based band, Hail Social. He originally released material under the names "Memory Cassette" and "Weird Tapes," and dropped his first LP, Seek Magic, in September 2009 through the labels Something In Construction, Sincerely Yours and Acéphale. Since then, he has dropped two more albums: Player Piano (2011) and Grace/Confusion (2012).
Neon Indian
Neon Indian is often referred to as one of the founders of the chillwave genre. Real name Alan Palomo, the Texan singer-songwriter produces music by pairing electronic loops with lo-fi vocals to create a bright, vibrant, up-beat aesthetic. Palomo is also known for his work with the band Ghosthustler, and also produces music under the pseudonym VEGA. On top of two extended plays (one with The Flaming Lips), Neon Indian has released three full-length studio albums: Psychic Chasms (2009), Era Extraña (2011) and Vega Intl. Night School (2015)
Panda Bear
Panda Bear is a project created by Noah Benjamin Lennox, who is also a co-founding member of experimental pop band Animal Collective. Being heavily influenced by electronic styles in his early career, Lennox released his debut album Panda Bear in 1999, follow-up with Young Prayer in 2004, and dropped a highly acclaimed third, Person Pitch, in 2007. He released Tomboy in 2011 and Panda Bear Meets the Grim Reaper in 2015. Most of his songs are self-written and produced.
Passion Pit
Passion Pit is an indie pop project started by New York singer, songwriter and record producer Michael Angelakos in 2007. When performing live, he is joined by drummer Chris Hartz, bassist and guitarist Giuliano Pizzulo and Ray Suen. The band released their debut studio album Manners in 2009, their sophomore Gossamer in 2012, and Kindred in 2015. All songs written and composed by Angelakos, with production assistance from Chris Zane.
St. Vincent
Musician, singer-songwriter and multi-instrumentalist Annie Clark is better known by her stage name, St. Vincent. Following her studies at Berklee College of Music, she began her music career as a member of the Polyphonic Spree and was also a member of Sufjan Stevens's touring band before forming St. Vincent in 2006. She has dropped five albums since: Marry Me (2007), Actor (2009), Strange Mercy (2011), Love This Giant (2012), and St. Vincent (2014.) She plays most of the instruments and writes all of her songs.
Tame Impala
Tame Impala is a alternative rock band inspired by 1960s and early 1970s psychedelic rock and is founded by Kevin Parker, who writes, records, performs and produces the music. After playing for a few bands, Kevin started Tame Impala as a home-recording project. Modular Recordings signed him to a deal in 2008 and he has dropped three studio albums since, Innerspeaker (2010), Lonerism (2012) and Currents (2015). When touring, he is accompanied by four band members. Check out our interview with Kevin Parker here.
Toro y Moi
Toro y Moi is the stage name of Chazwick Bundick, a San Francisco-based singer-songwriter, producer and multi-instrumentalist. Chazwick has ventured into many different styles of music, started out with more of a chillwave aesthetic in the early 2010s, electronic dance music with his Les Sins project. He's released five albums: Causers of This (2010), Underneath the Pine (2011), Anything in Return (2013), Michael (as Les Sins) (2014), and What For? (2015). Check out our interview with Chaz Bundick here.
Washed Out
Washed Out is a musical project by singer, songwriter and record producer, Ernest Greene. Greene earned an undergraduate degree from the University of Georgia and got a Master of Library and Information Science degree but wasn't able get a job afterwards, causing him to move back in with his parents and make songs from his bedroom studio. On top of three extended plays, Washed Out has released two albums: Within and Without in 2012 and Paracosm in 2013. Greene produces and writes all of his songs.
Youth Lagoon
Youth Lagoon is actually a 27-year-old Idaho-based singer-songwriter named Trevor Powers. Known for arranging emotional, spacious songs that feature distant vocals, percussive loops and a whole lot of reverb, Power's music features elements of Americana and experimental, and addresses issues such as psychological dysphoria and mental distress. Powers has released three albums under Fat Possum Records: The Year of Hibernation (2011), Wondrous Bughouse (2013) and Savage Hills Ballroom (2015).