These Are the 10 Best New Music Releases of the Week
Don't sleep on these tracks.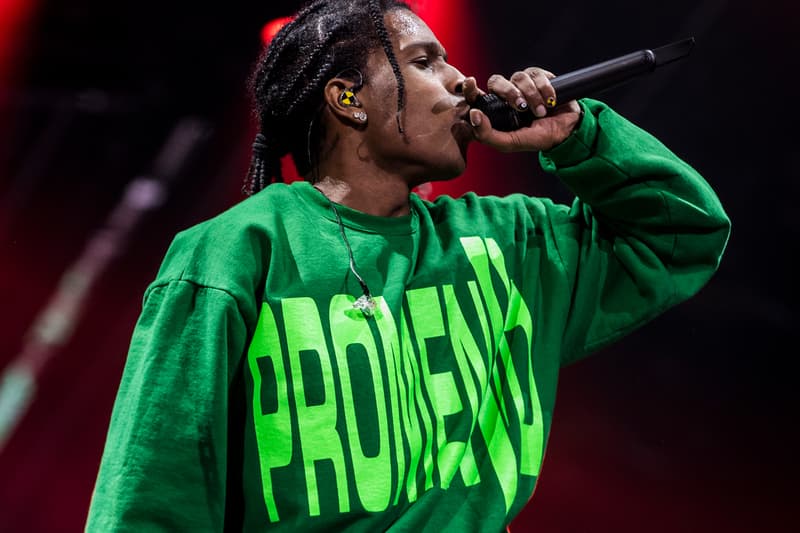 As July comes to an end and August approaches, festival season will be fully upon us. But before we focus our attention on the headliners and surprise performances that will dominate the music news next week, we wanted to shed some light on these fearless artists who held their own among the hype leading up to festival season. With that said, for a week that wasn't abundant with releases, there was still an impressive assortment of musical gems. Below, check out our list of the ten best music releases from the week.
BADBADNOTGOOD – "In Your Eyes" (Nosaj Thing Remix)
Los Angeles-based experimental sound purveyor Nosaj Thing breathed new life into BADBADNOTGOOD's 2016 album standout "In Your Eyes." The remixed track saw Nosaj blend his world of abstract sound elements with the soulful nature BBNG fans have grown to appreciate. Check it out below.
KWAYE – "Sweetest Life"
Zimbabwe-born artist KWAYE officially released his debut EP, Solar, on Zane Lowe's Beat 1 Radio show. A standout track and fan favorite off the project is "Sweetest Life." As revealed by KWAYE on the show, the song was conceptualized playing off the "excitement and spontaneity of love in its purest form."
Corbin (Spooky Black) – "Ice Boy"
After taking the internet by storm in 2014 with his viral hit "Without You," the mysterious and moody R&B singer now known as Corbin (formerly Spooky Black) officially returned this week with a new track titled "Ice Boy." If he plays his cards right, this might just be another hit. Check it out below.
Skepta & Mick Jagger – "England Lost"
Skepta and Mick Jagger stole the internet's collective attention when a picture surfaced of them together in the studio. Finally quenching rumors of a collaboration, the duo dropped "England Lost" earlier this week. The new track serves as an outlet for both artists to express their political frustrations, singing, "I went to see England, but England's lost." Peep below.
A$AP Rocky Joins A$AP Twelvyy on "Diamonds"
A$AP Twelvyy is gearing up for his debut album release next month and in preparation he's been firing off some of the best tracks out of New York City. This week, he debuted his A$AP Rocky-assisted cut "Diamonds." As expected, the song does not disappoint. Stream below.
21 Savage & Metro Boomin – "Whole Lot" (Roy Wood$ Remix)
Toronto crooner Roy Wood$ has been sharing new music in preparation for his long-awaited debut album, Say Less, set to drop next month. Aside from the album cuts, he's been dropping stellar remixes including this latest rework of 21 Savage's Metro Boomin-produced single "Whole Lot." Press play below.
Aminé – Good For You (Album Stream)
Aminé gained recognition last year after dropping his now mega smash hit "Caroline." Since then, he's been on the come up — named a 2017 XXL Freshman and making appearances on The Tonight Show and Seth Meyers. This week, the Portland rapper finally dropped his debut album, Good For You, packed with jams for your summer soundtracks.
Ryuichi Sakamoto – "Andata" (Oneohtrix Remix)
Producer Oneohtrix rose to the challenge of remixing the work of one of the world's most renowned contemporary composers, Ryuichi Sakamoto. As part of a forthcoming companion album to Sakamoto's async, Oneohtrix was able to rework all-time classic "andata" to a sci-fi-esque trip into synthy new territory, all while maintaining the original song's integrity.
Yung Lean & Bladee – "Gotham City"
After a quiet start to the year, longtime Sad Boy collaborators Bladee and Yung Lean shared a new standalone this week titled "Gotham City." Produced by Ripsquadd & Pj Beats, the song embodies all the ghoulish elements necessary to fulfill your emo-rap needs. Stream below.
A-Trak, Quavo & Lil Yachty – "Believe"
Also debuted this week on Zane Lowe's Beats 1 program was joint-single "Believe" — the brain child of A-Trak, Quavo, and Lil Yachty. Following weeks of teasers, fans finally got to listen to the song that finds both Quavo and Yachty delivering melodic lines over an uplifting instrumental. The track arrives on the heels of A-Trak's new DJ & Beat Battle competition that will be taking place in September.
Also be sure to check out our previous music roundups for the best drops of weeks past.