Takeoff's Solar System Chain Is Worth Around $500K USD
Outshining Quavo's "Ratatouille" chain.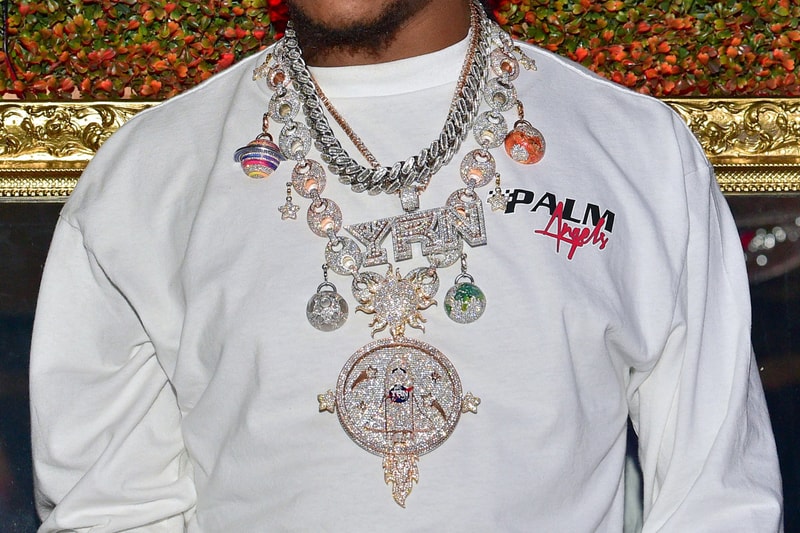 Migos's Takeoff has been spotted lately donning an extravagant chain mirroring the solar system. The rapper shared a closeup of the jewelry on social media last month, which shows the YRN logo on a spaceship, embellished with shapes of the sun and surrounding planets. Each component is lavishly adorned with diamonds and other precious stones, held together by puffed mariner links. According to TMZ, the accessory is reportedly worth $500,000 USD, besting the value of Quavo's notable "Ratatouille" piece, which was one of the most expensive chains purchased by a rapper this year. This latest Elliot Avianne creation is just one of the many items we've seen Migos and other artists sporting from the New York custom jeweler, with each design becoming more intricate than the next. Get a closer look at the chain below.