Trippie Redd Shows off New 20,000 Diamond 'Crash Bandicoot'-Inspired Chain
It also plays music.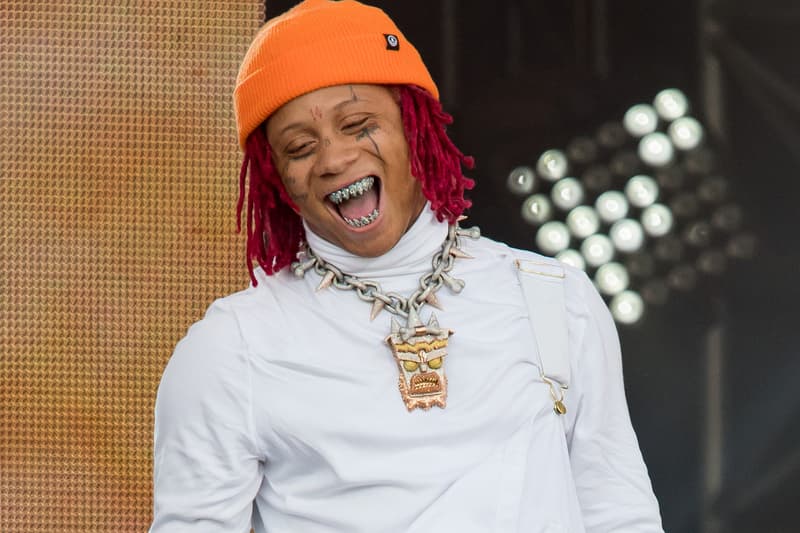 Ahead of his anticipated set at this year's Rolling Loud Festival in Miami, Trippie Redd showed off his latest iced chain on his Instagram.
Adding to his collection of blinding jewelry, the Ohio rapper recently got a Crash Bandicoot-inspired choker style necklace crafted by AB Golds. Containing 20,000 diamonds, the chain is a direct replica of the UKA UKA mask from the classic video game. The eye-turning piece features a bones and chain link covered in over 210 carats of VVS/VS+ clarity stones with white, yellow and rose gold accented by an impressive satin wood finish. Additionally, according to Trippie Redd the UKA UKA mask chain can even play music and costed him $400,000-$500,000 USD.
Check out Trippie Redd's UKA UKA mask chain below and let us know what you think.
In case you missed it, Offset's $150,000 USD chain was stolen for his New York hotel room.