Migos Say They Are Not Releasing Solo Projects Anytime Soon
Fans will just have to sit and wait patiently.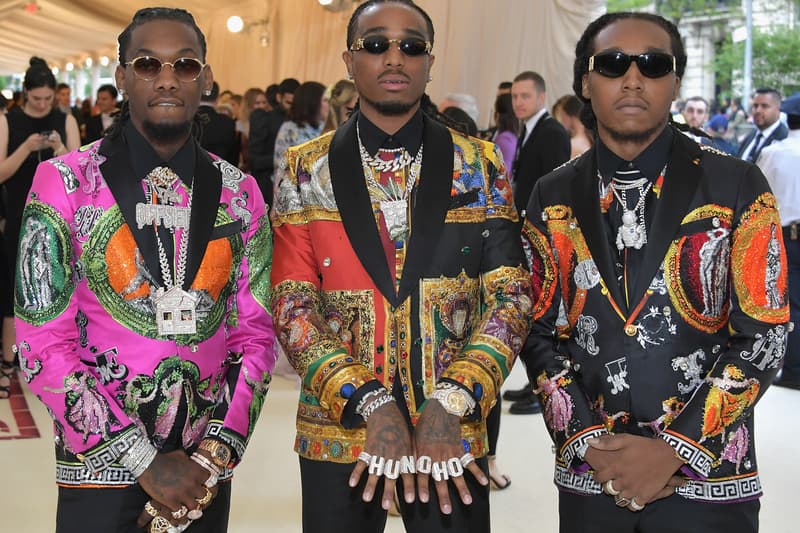 After releasing a series of solo tracks rumors of have been swirling that Migos members Offset, Quavo and Takeoff are set to launch their solo careers, but the trio apparently has no plans on releasing solo projects any time soon. OG Parker, the producer behind the series of solo tracks, recently spoke to XXL and stated the tracks were his idea, "I really just told them I plan on releasing a couple songs on my SoundCloud, that was really just me dropping the solo tracks. That wasn't their idea or anything." He further cemented the idea that the group has no plans for solo projects saying, "I've never heard anything about solo projects, I always just hear Migos. All I hear is Migos stuff. They always just talk about Migos." Guess fans will just have to sit and wait patiently for solo releases from Offset, Quavo and Takeoff.
For more Migos news, check out Katy Perry and the trio's recent performance of "Bon Appétit" on SNL.