Sean Glass Makes Big Waves With Small Difference
Goldlink and Migos' team have worn his designs, but the designer has a lot more under the surface.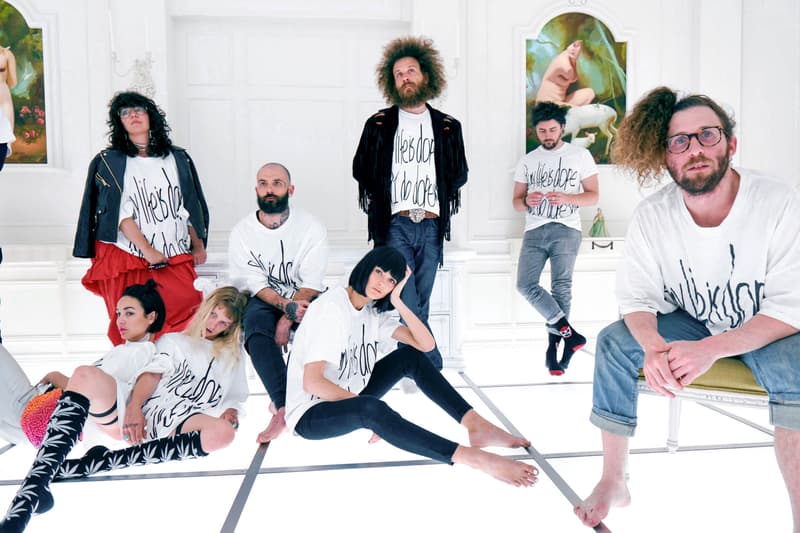 Sean Glass has quite the resume. After spending a number of years as a DJ in New York bringing underground house to the masses, he took his talents to Apple Music in an attempt to provide a better listening experience for a rapidly growing online community. He then ventured further into the industry by starting his own independent label, Win Music, a place where he has the freedom to bridge the gap between indie and mainstream. Glass is an artist through and through, making sure to always do things with intent.
Creativity is not meant to be contained within the confines of the human psyche. With nothing but ideas in his head, it was only natural for Sean Glass to take on his next giant: the fashion world. As a teenager, he was never happy with the idea of wearing clothing with someone else's name on it. Like most innovators, he dreamed a little bigger. He launched Small Difference with the goal of building a platform to express genuine individuality. It's described as "a Freudian concept that explores how we deal with those closest to us." Lucky for us, Glass really values the individual and this line is a product of his drive and desire to set himself apart from the crowd and give others the ability to do the same.
Small Difference is built around the idea of an ecosystem. Glass has always loved the idea of merging expression and connection, so he places a lot of emphasis on content and campaigns when giving his clothing life. The collection of tees goes for a deconstructed, "one size fits all" look with its massively oversized silhouettes and each one represents a narrative that gives us a glimpse into Glass's life. Recently worn by artists like GoldLink and Migos, his most recognizable shirt reads, "BC My Life Is Dope and I Do Dope Shit" – a motto borrowed from Dave Chappelle's story on Kanye West, another pioneer that Glass is constantly inspired by.
Any artist will tell you that their work is a culmination of their passion and creativity. Sean Glass is a rare breed that takes his inspirations and brings them to life in a way that can be shared with people as a unique and personal experience. We caught up with Sean to hear a bit more about what motivates him and what the future looks like for Small Difference.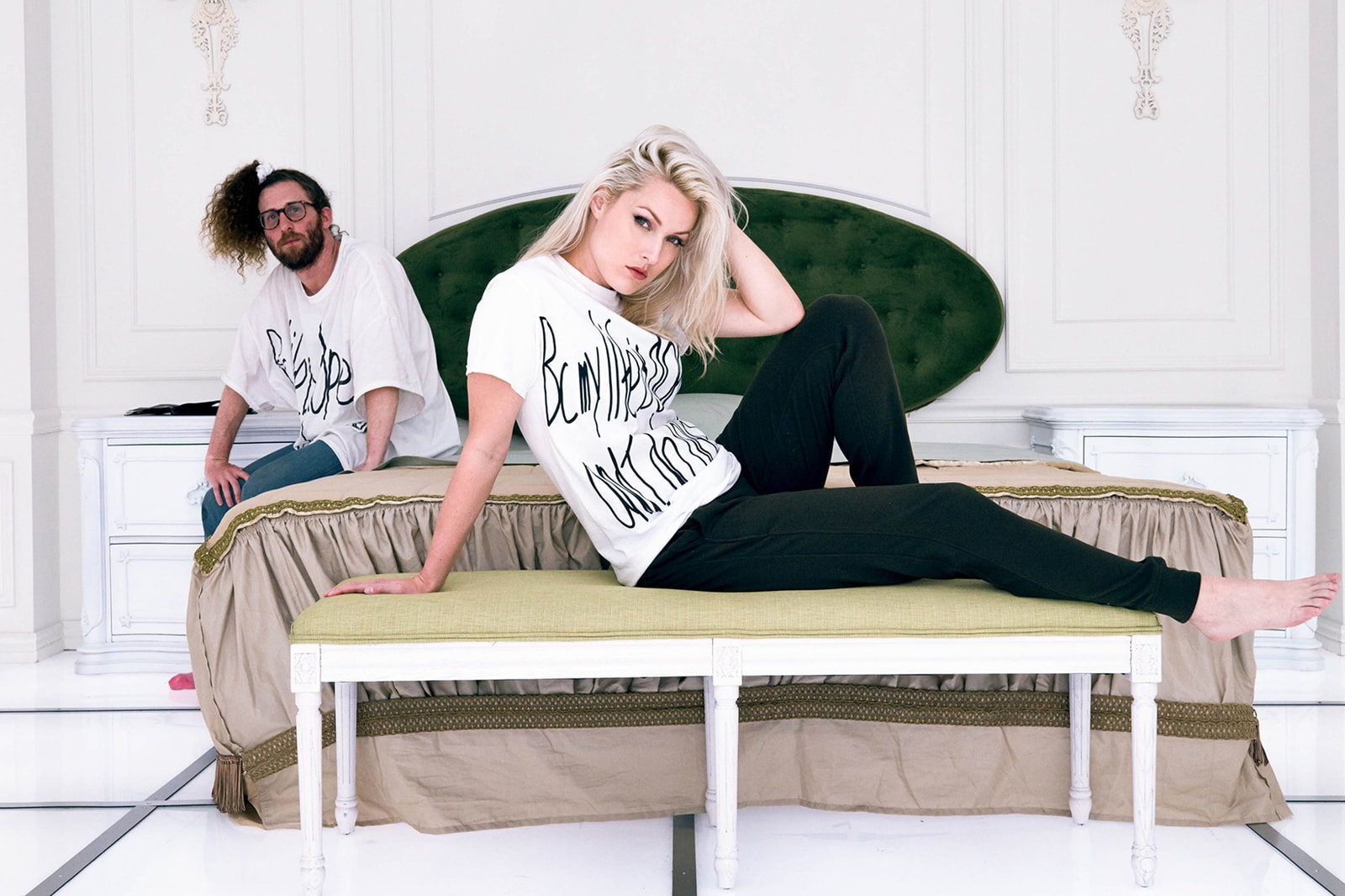 What does individuality mean to you? Why do you see it as being important this day and age?
The idea behind Small Difference is inspiring individuality.
The internet is awesome. We've kinda fucked it up tho so far. It should be a tool to democratize content creation and distribution, with unprecedented power to the creator and consumer. Instead, platforms have the power and trendy people are voluntary pawns. Individuals blaze trails and we must empower them and encourage more in the next generation.
I have a world in my head that I want to manifest. It contains certain people, places and things I want to surround myself with. I get there by establishing my individuality. This is the heart of Small Difference.
Tell us a little bit about friends or other people in your life that inspire you.
I'm a Jewish white guy raised on the upper east side of Manhattan. I tell myself all the time — I actually write reminders — that I must vet all decisions with my friends who are female, racial minorities and gay. Being a basic white guy, I am not to be trusted without their influence. I am always asking friends questions, and pivot my ideas accordingly. If my work is not serving them, it's not worth doing.
Is there a philosophy that you live by? How does that translate into your work?
Lots… first that comes to mind…
This guy did some bad shit to me in college. Friends backed me up, offered to kick his ass and whatnot. I actually preferred good things happen to him, because well, just in general I want humans to be happy, and if he were happier he'd stop fucking with me. I knew him really well, I knew he was tortured. I'd tell people I'll go to sleep on my pillow and he'll go to sleep on his.
So I tend to deal with criticism and conflict differently. Rather than trying to win external arguments, I ignore anything not an actual priority in my life, and then think how this person can turn from an enemy to a friend. I grow a lot from this personally, but I've also literally turned critics into collaborators this way.
1 of 3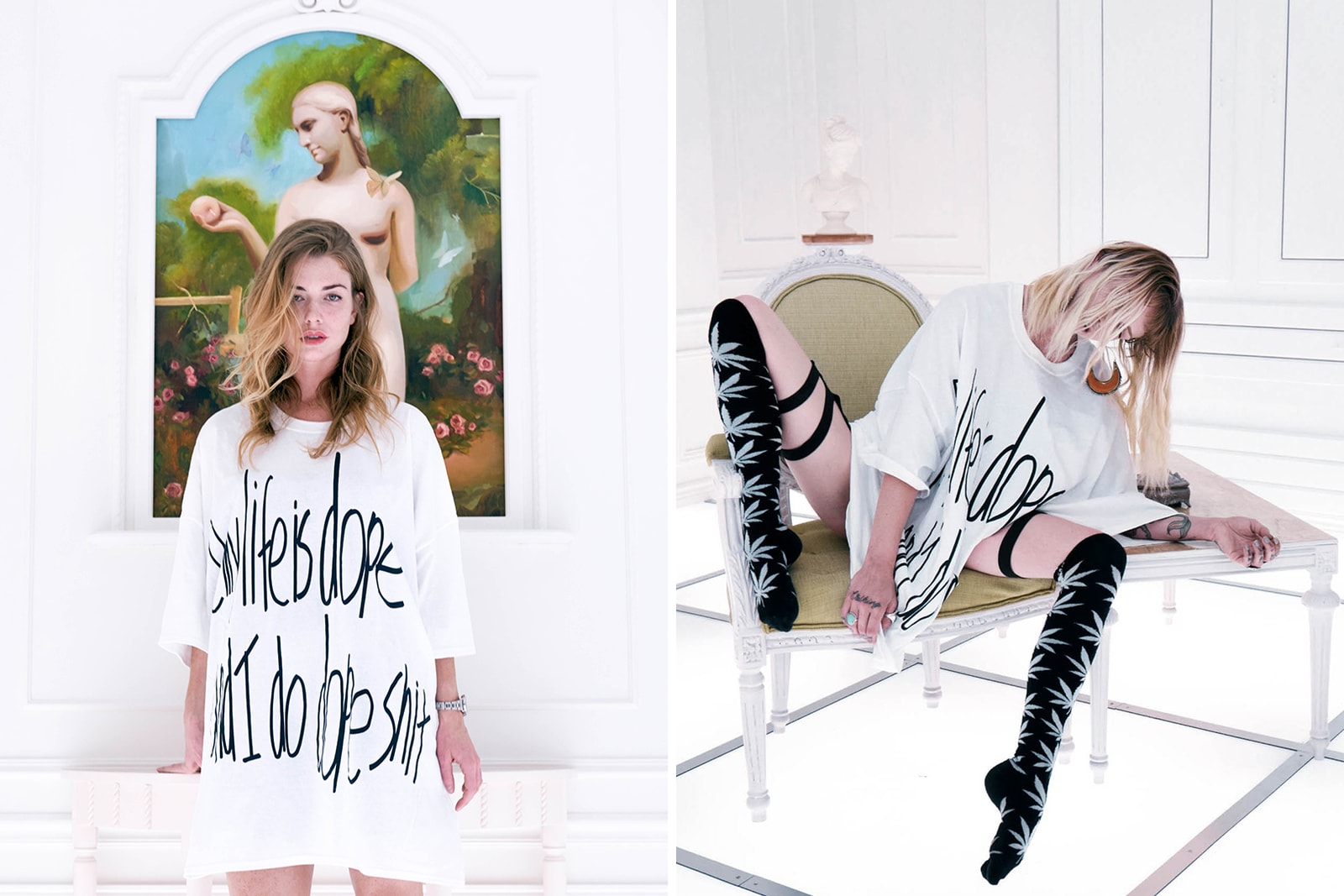 2 of 3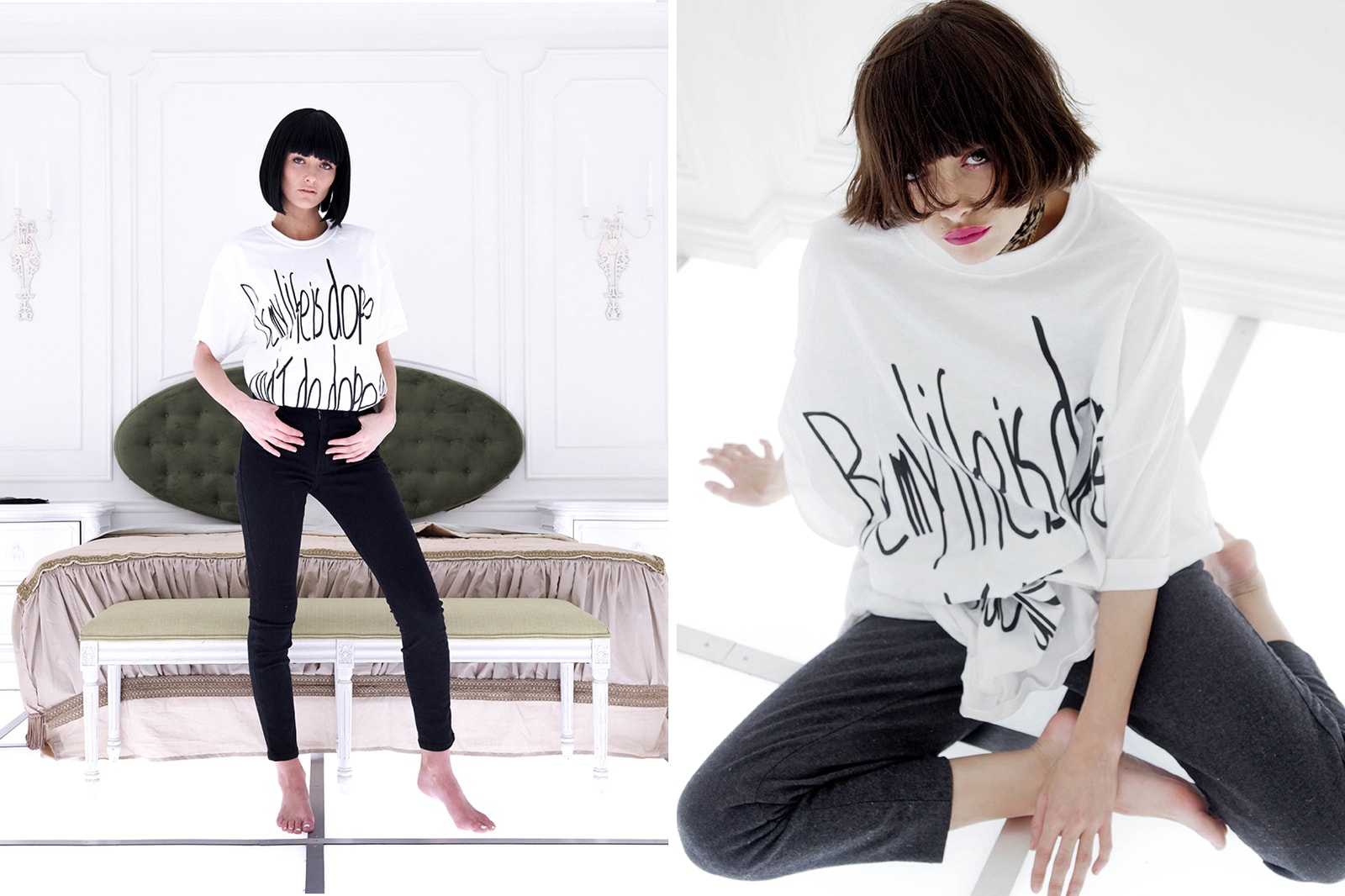 3 of 3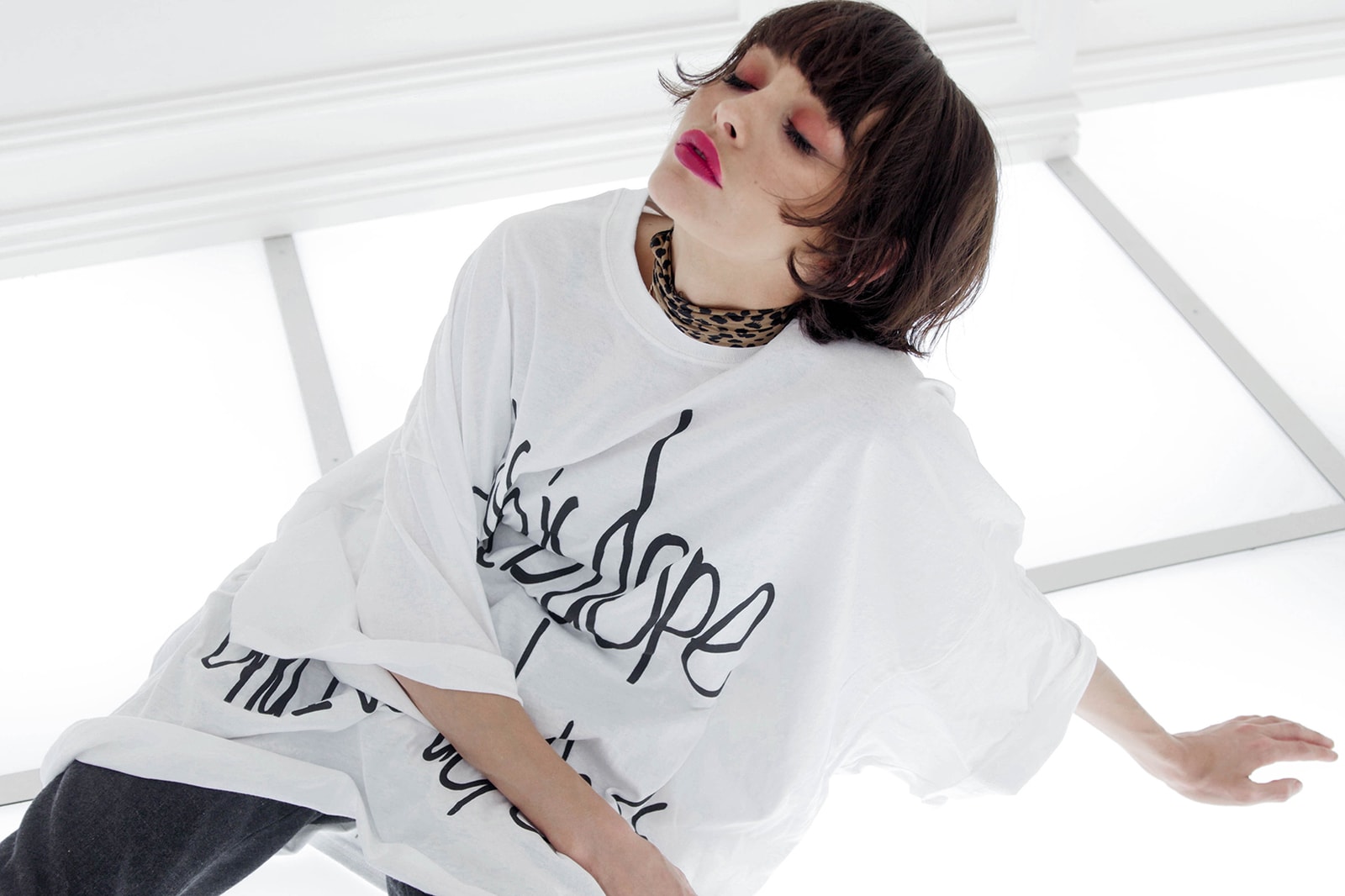 "I tend to deal with criticism and conflict differently. Rather than trying to win external arguments, I ignore anything not an actual priority in my life."
Why does the idea of an ecosystem appeal to you? Is there a message you want it to send?
Coming from a music background, I was always told someone had to hear a song six times to get hooked. My dad started in radio promo, and the idea there was to pump this one all-powerful channel over and over, and eventually that channel would grow out to the others. I was not born in this era, and there is no dominant tool like that anymore (hopefully Spotify will resist temptation to recreate Top 40).
Now, we still need someone to hear that song, or see that shirt, a bunch of times to get hooked. It must be all over… we want it to be on the tastemaker newsletter they get, in their local curated boutique, on their favorite singer's IG, in the indie movie they watch. It's about creating something of value to consumers, and studying their lives with respect, to integrate your content or product in various ways that always make them happy. When this succeeds it's extremely powerful.
How do you want to differentiate your brand from others out there?
Product.
I don't think about fashion. I think as a startup. So, what is my point of difference and competitive advantage?
Every product I am releasing is unique, dynamic and distinguishable. Nobody else is putting shirts out like me, they look great, and my silhouette is instantly recognizable as Small Difference. Every product we release following shirts will bear its distinction. I am never going to release something that is just a regular branded snapback with my logo on it.
Two other differentiators are the strong personal ties between brand and creator, and the larger framework of inspiring individuality.
Lately we've been seeing so much of the same thing. What do you think is the next great frontier for fashion?
It took a minute but we just started figuring out how to use the Internet. In this period it actually benefited us to be trendy rather than stand out. The focus will now shift from the platform to the individual. A niche designer with great ideas and strong community will be more impactful than the largest brands in the world.
Learn the right lessons from Neek Lurk. He's the template for independent thinkers in fashion. His brand gets more real engagement than Gucci. Instead of following him by slapping some buzzword on a T-shirt… come up with a beautiful idea that serves the culture, and study the strategy behind Anti Social Social Club. Make sure you have your own idea tho first.
There will be no more formulaic EDM producers, Instagram models taking beach pics, nor identity-less streetwear brands taking up Fairfax real estate and buying Facebook ads targeting keywords like "hypebeast." The hypebeast stars of tomorrow will innovate the hockey jersey AND dress the Met Gala.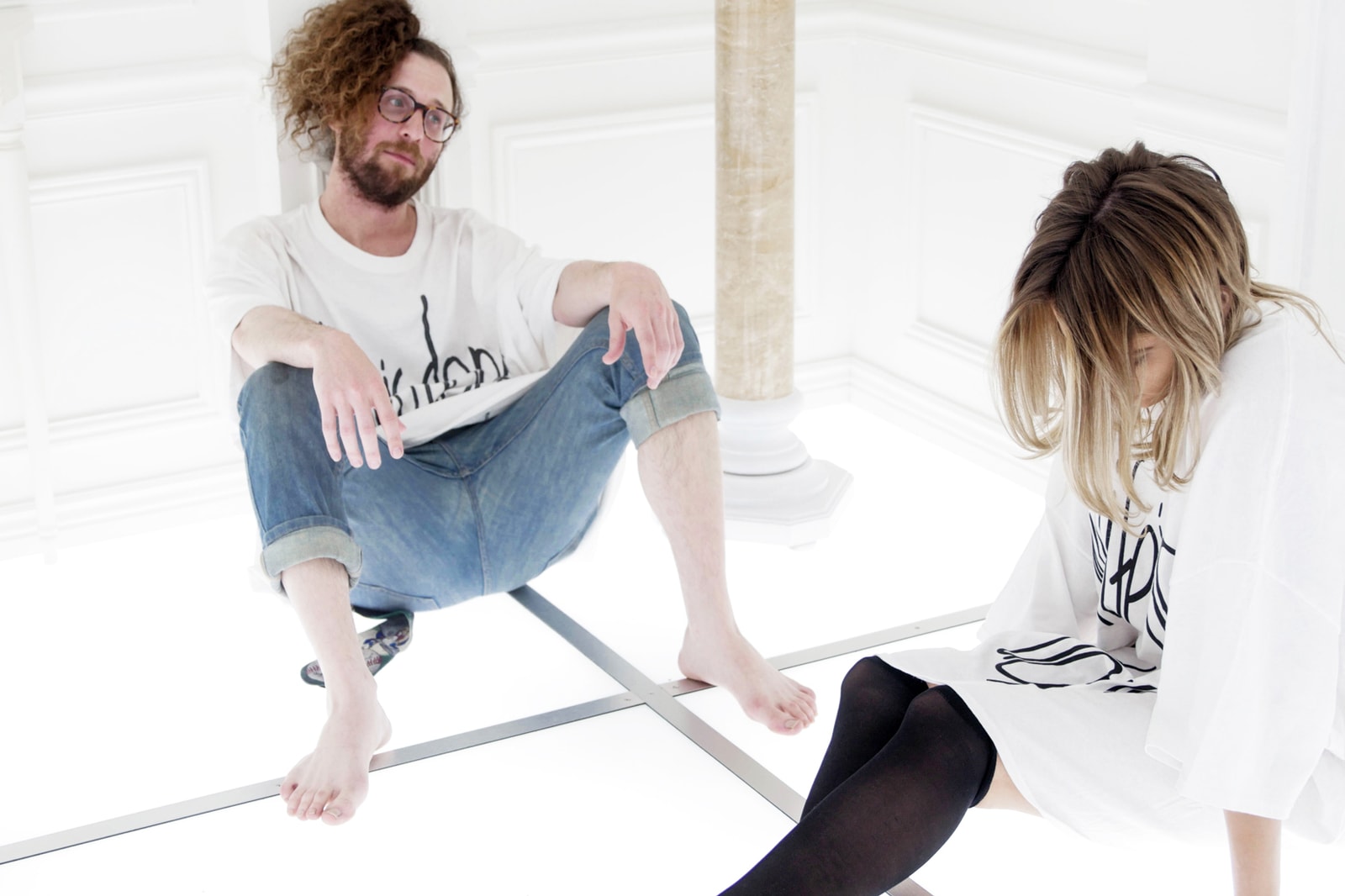 "Every product I am releasing is unique, dynamic and distinguishable. Nobody else is putting shirts out like me."
Why do you think music and fashion work so well together? Is it just about celebrities and trends?
Fashion needs to be contextualized into the culture and nobody does it better than musicians. Clothes worn by musicians create a narrative that lets them not only get attention but stand for something. Think about Vivienne Westwood and the leather jacket and punk.
Fashion helps musicians create ecosystems around themselves. Fans become tribe when wearing an artist's merch. Clothes help artists build their community, in addition to being another form of creative expression for some. Kanye. Drake.
How can the music industry benefit more from the fashion industry?
Hip-hop is well on its way. Everyone else just needs to catch up. Hip-hop's five pillars are the five pillars of success on the internet. That happened kinda by accident, but it's here, and all other genres and communities need to follow their lead. It's a mega revenue stream and a wonderful way to interact with fans and build community.
What artists do you currently have on your playlist?
Mitski. LCD Soundsystem. Young Thug. Nick Murphy. Goldlink. Kelly Lee Owens. Phoenix. Childish Gambino. Flight Facilities' new demos. What So Not's new album. Meat Loaf. New Found Glory. SNNY. Trombone Shorty. J Hus. Hurray for the Riff Raff. Hole. Veruca Salt. XXXTentacion. Migos. Perfume Genius. Marvin & Guy. This new collab btw MK, Nero, Amtrac and my friend Meli. Quiñ.
Is there anything you want to see your brand accomplish in the next few years?
I want our clothes to be used by others to formulate and express their own individuality.