TDE President Punch Compares Cardi B to 2pac in Op-Ed
Do you agree?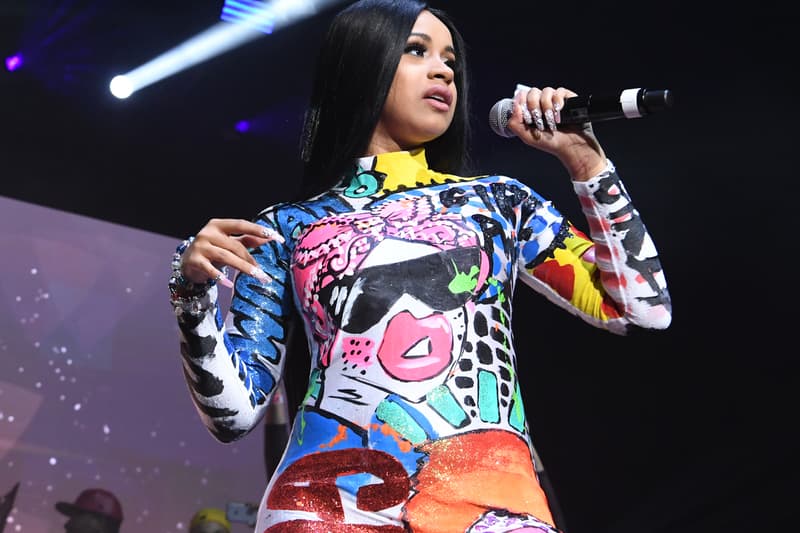 Top Dawg Entertainment president Punch tweeted "Cardi B is 2pac" over the weekend. In case you don't already know, TDE is home of hip-hop and R&B's most popular and revered artists such as Kendrick Lamar, ScHoolboy Q, SZA and more.
Cardi B is 2pac.

— Punch TDE (@iamstillpunch) April 7, 2018
In a new op-ed for rap blog DJ Booth, Punch clarifies what he meant by the statement. "Pac wasn't as skilled technically as some of his iconic counterparts, like a JAY-Z or Nas or B.I.G., and yet, he's still viewed by many as the greatest rapper of all time," he writes. "Why is that? The answer: a combination of passion, content, delivery, and HONESTY."
He continues: "I won't pretend to know as much about Cardi as I do about 2Pac, but from what I do know, she embodies some of those same qualities. She's a straight shooter right from the hip. Her interviews are as raw as her music. She's politically incorrect, yet, her charisma means you cannot stop watching and listening, whether you agree or disagree."
Read the op-ed in full via DJ Booth and let us know if you agree with Punch's opinion.