Here Are the Composer Credits for Kendrick Lamar's New Album
Featuring James Blake, 9th Wonder, BADBADNOTGOOD, the Alchemist, Mike WiLL Made-It and more.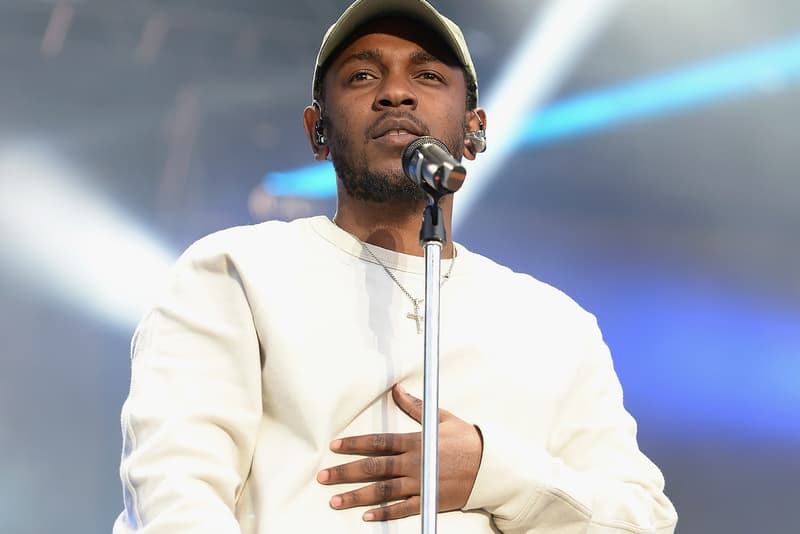 Kendrick Lamar announced on Thursday night that he would be releasing his impending new album on April 14. While not much information about the forthcoming LP is available at the moment, Reddit user signposthead was able to uncover the composer credits for all 14 of the tracks simply by pre-ordering the album and clicking a few extra buttons. The credit list include contributions from Sounwave, DJ Dahi, The Alchemist, Mike WiLL Made-It, Cardo, 9th Wonder, members of U2, James Blake, BADBADNOTGOOD, Terrace Martin, and more. Check out the full list below.
Kendrick Lamar – Yet-to-be-Titled Album (Composer Credits)

Track 1: K. Duckworth, D. Tannenbaum & Anthony Tiffith (Top Dawg)
Track 2: K. Duckworth & M. Williams II (Mike Will Made It)
Track 3: K. Duckworth, M. Spears (Sounwave), D. Natche (DJ Dahi) & Anthony Tiffith
Track 4: K. Duckworth, M. Spears, J. Blake (James Blake) & R Riera
Track 5: K. Duckworth & M. Spears
Track 6: K. Duckworth, D. Natche, M. Spears, Anthony Tiffith & T. Martin
Track 7: K. Duckworth, S. Lacy, A. Wise & Anthony Tiffith
Humble: K. Duckworth & M. Williams II
Track 9: K. Duckworth, D. Natche, M. Spears, C. Hansen, A. Sowinski, M Tavares & L. Whitty (BADBADNOTGOOD)
Track 10: K. Duckworth, Z. Pacaldo, T. Walton, M. Spears, G. Kurstin & Anthony Tiffith
Track 11: K. Duckworth, M. Williams II, D. Natche, M. Spears, Anthony Tiffith, P. Hewson, D. Evans, A. Clayton & L. Mullen (U2)
Track 12: K. Duckworth & D. Maman (The Alchemist)
Track 13: K. Duckworth, R Riera, M. Spears, D. Natche, D. Tannenbaum, Anthony Tiffith & R. LaTour (Cardo)
Track 14: K. Duckworth & P. Douthit (9th Wonder)