Ariana Grande Enlists Future, Nicki Minaj, Lil Wayne & More for 'Dangerous Woman'
The tracklist is here.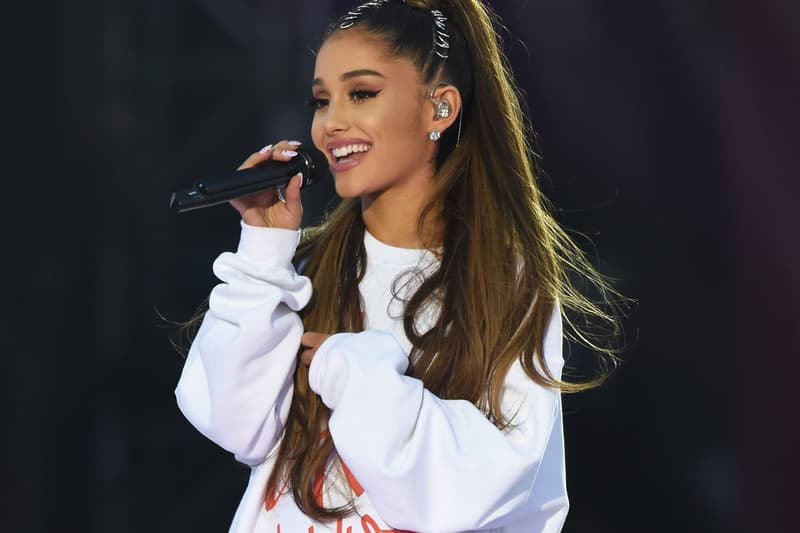 Ariana Grande has just revealed the list of songs and collaborators featured on her forthcoming studio album Dangerous Woman. Grande's forthcoming LP is set to include 15 new tracks from the Republic songstress, including previously-released singles like "Be Alright" and the album's title track. Collaborations on Dangerous Woman will come in the forth of contributions from Future, Lil Wayne, Macy Gray and Nicki Minaj. You can run through the entire Dangerous Woman tracklist below. Dangerous Woman will be out on May 20.
Ariana Grande – Dangerous Woman (Tracklist)
01 Moonlight
02 Dangerous Woman
03 Be Alright
04 Into You
05 Side to Side (feat. Nicki Minaj)
06 Let Me Love You (feat. Lil Wayne)
07 Greedy
08 Leave Me Lonely (feat. Macy Gray)
09 Everyday (feat. Future)
10 Sometimes
11 I Don't Care
12 Bad Decisions
13 Touch It
14 Knew Better/Forever Boy
15 Thinkin Bout You