$10 USD Jesse James Photo Purchase Turns out to Be Worth Over $2 Million USD
A very, very lucky find.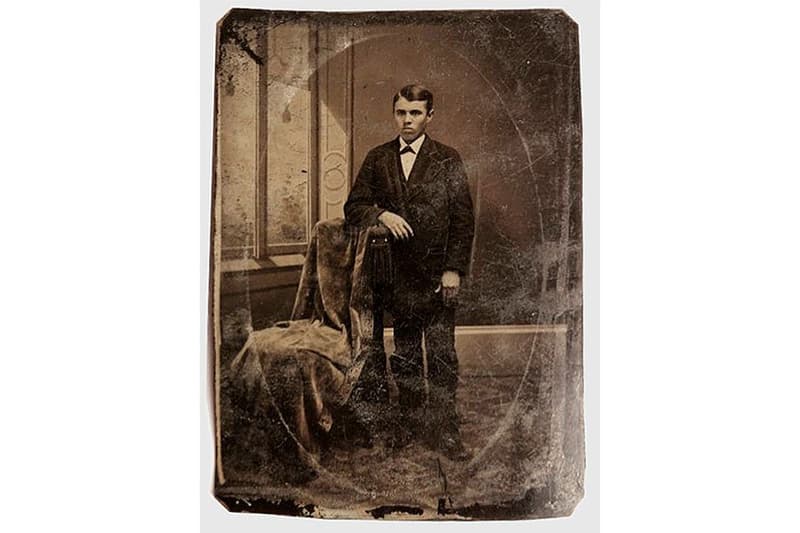 One very lucky eBay user could become a millionaire in a matter of days.
As BBC reports, a $10 purchase made by Spalding, UK resident Justin Whiting could net the 45-year-old over $2 million USD. Whiting picked up a "19th-century tintype photo" on the platform back in July 2017; the picture looked very similar to a Jesse James photo he had previously seen in a book. After some research, the purchased photograph turned out to be the aforementioned Jesse James picture.
"I noticed the picture for sale — it was $10. It was a bit blurry on the site but when I got it, it was a lot clearer," Whiting told SWNS. "I thought to myself: 'Gee wizz, this could be a real photo!' I've been obsessed with American outlaws for years and read lots of books and study their faces."
Whiting then linked up with American forensic experts — such as Californian 19th-century photography expert Will Dunniway — to verify his discovery. "It was an easy match since it was compared to a longtime known image of the young Jesse James at 14," Dunniway explained to Fox News. "Justin's image, however, was the same pose taken the same day by the same photographer […] [It's a] one-of-a-kind original that most likely was handled by the teenaged Jesse James himself."
Current estimates place the picture's value at around $2 million USD.
Earlier this month, a 1923 Leica became the most expensive camera ever.