André 3000, Big Boi & Kendrick Lamar Remember Phife Dawg
Via Q-Tip's 'Abstract Radio.'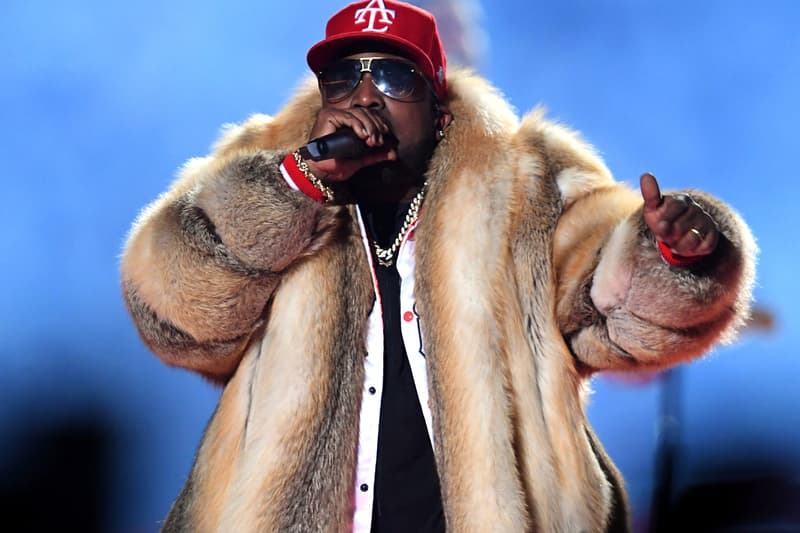 Today saw the first episode of Q-Tip's Abstract Radio on Beats 1 since A Tribe Called Quest bandmate Phife Dawg passed away. Celebrating the legacy of his passed friend, the Abstract one dedicated the entire show to the Five-Foot Assassin. After opening the show with A Tribe Called Quest's song "Oh My God," he invited other musicians to show their respects to Phife.
OutKast's Big Boi
"Phife actually came by the studio a little while ago and just kind of vibed out…. He'll definitely be missed by the world, and definitely myself and my family."
OutKast's Andre 3000
"A Tribe Called Quest is everything, everything to me. There will not be no Outkast without A Tribe Called Quest. It was everything to me in high school, just listening to Q-Tip run the verses. And I remember being really interested in vocabulary. He actually made me want to know more about words and use them as tools. Like, words that you may have not even know before. He made it actually cool to use those words."
Kendrick Lamar
"All I can remember is either listening to gangster rap or Low End Theory. So it's only right that I pay homage to Phife and Tribe."
You can stream the entire show here and hear more of hip-hop's greatest honor Phife Dawg.