Abasi Rosborough Fall/Winter 2018 Is the Future of Menswear
We spoke with the designers who injected sportswear with a kimono aesthetic.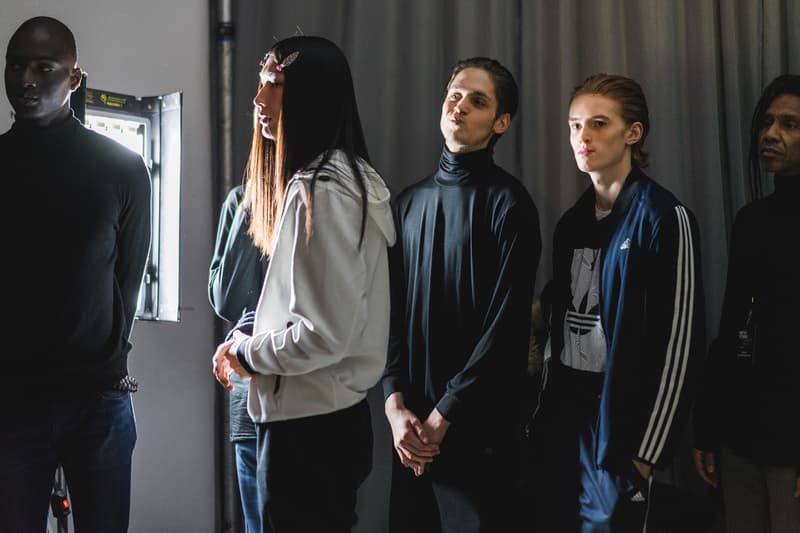 1 of 22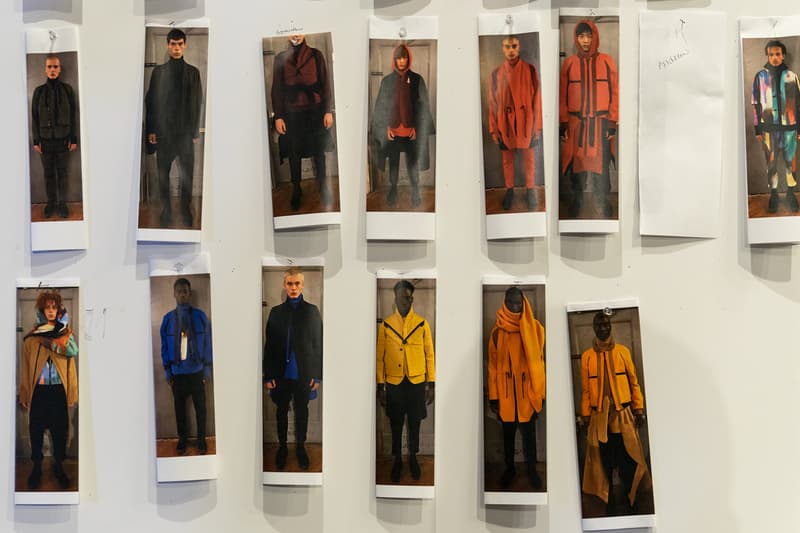 2 of 22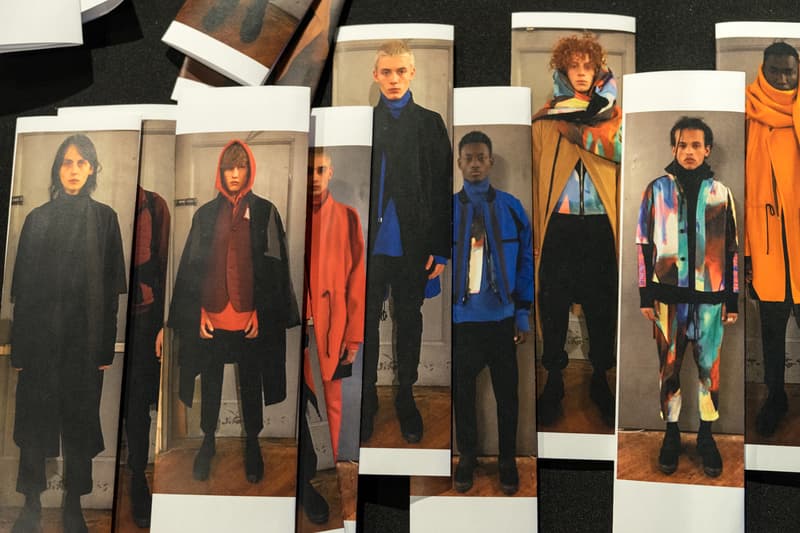 3 of 22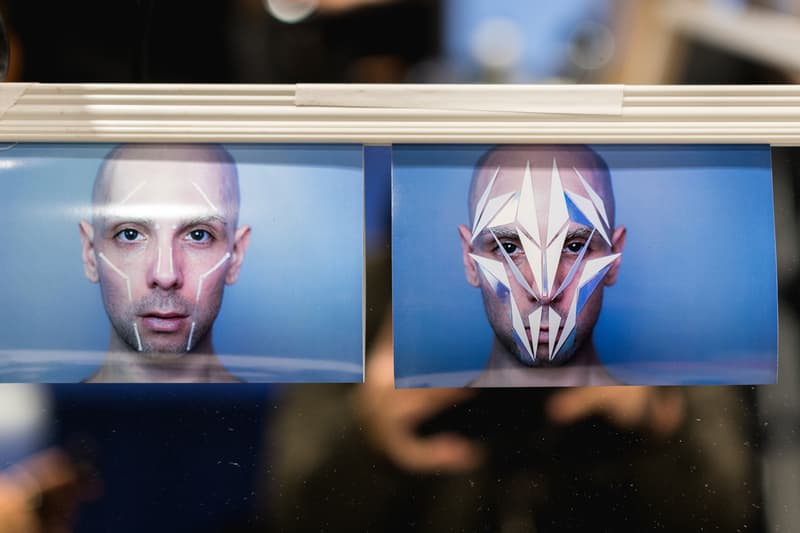 4 of 22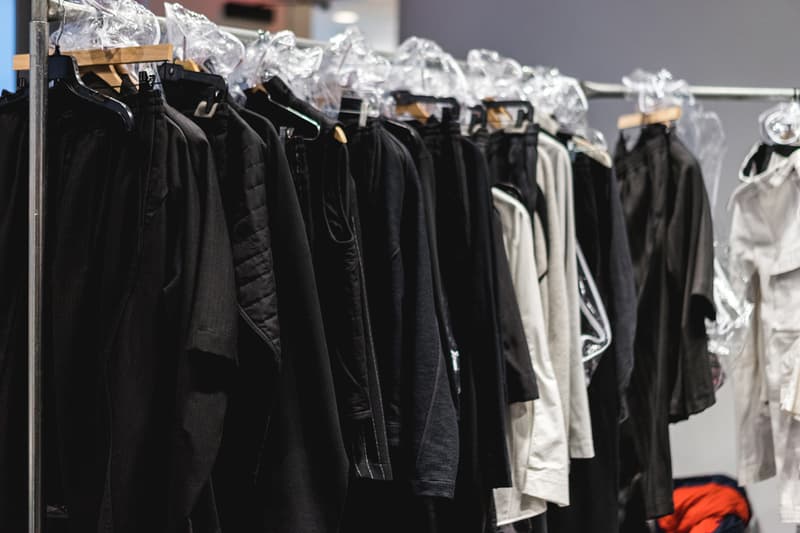 5 of 22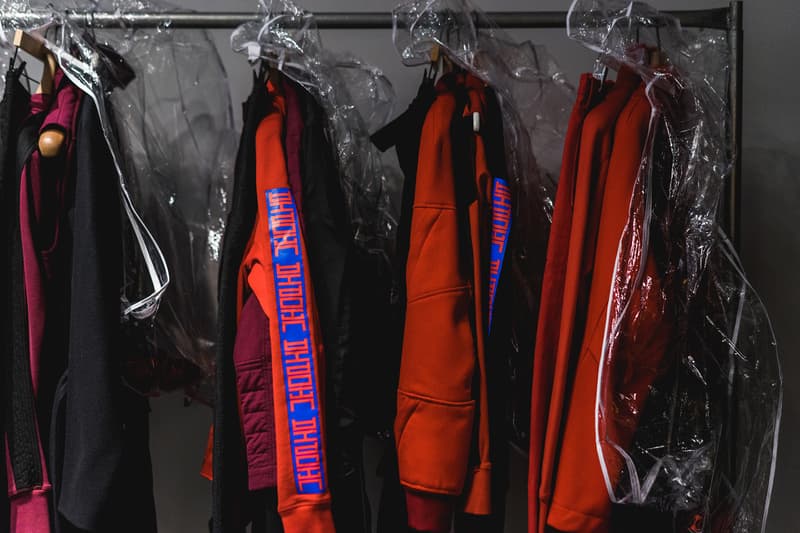 6 of 22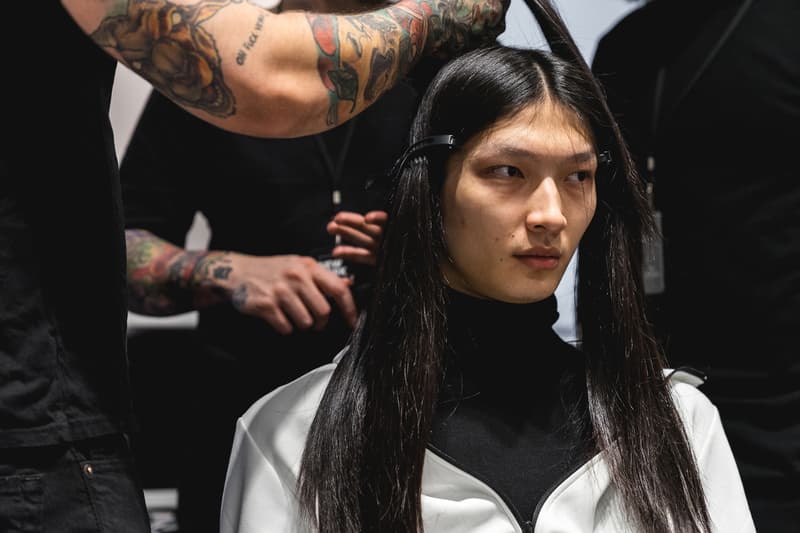 7 of 22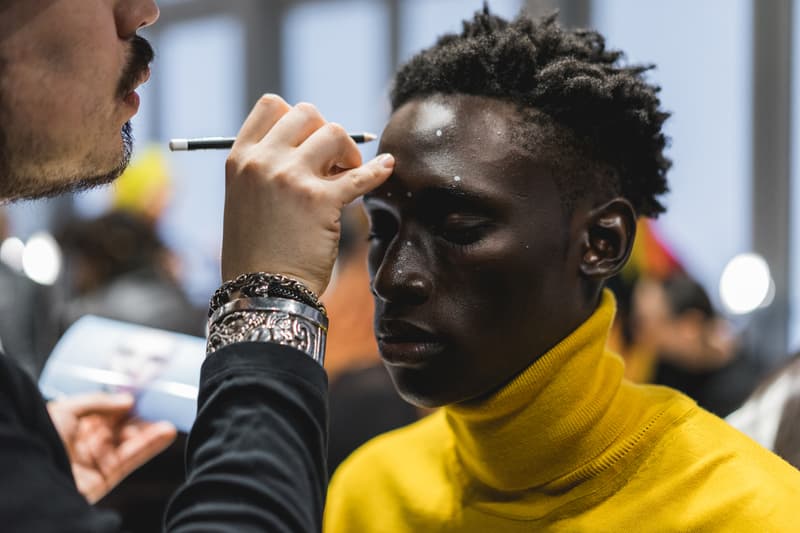 8 of 22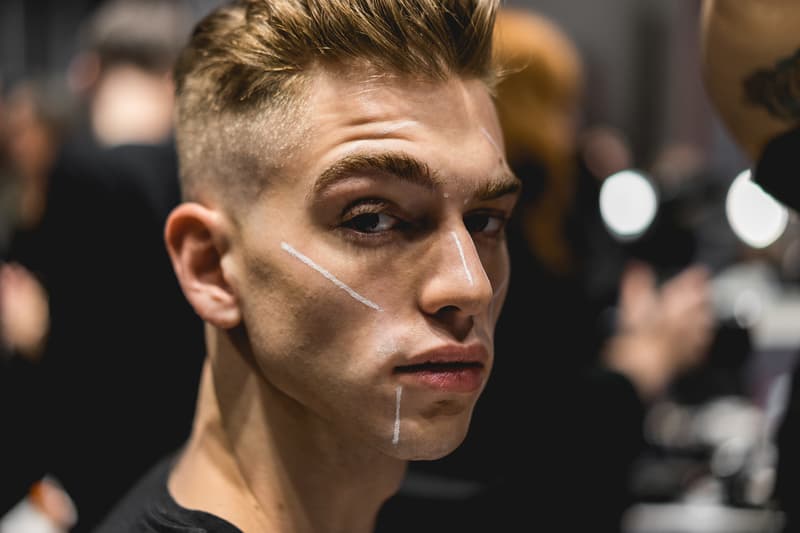 9 of 22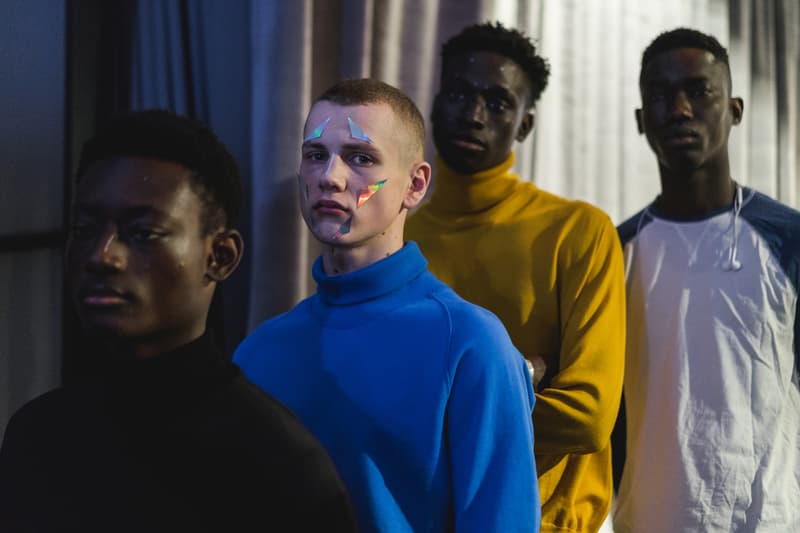 10 of 22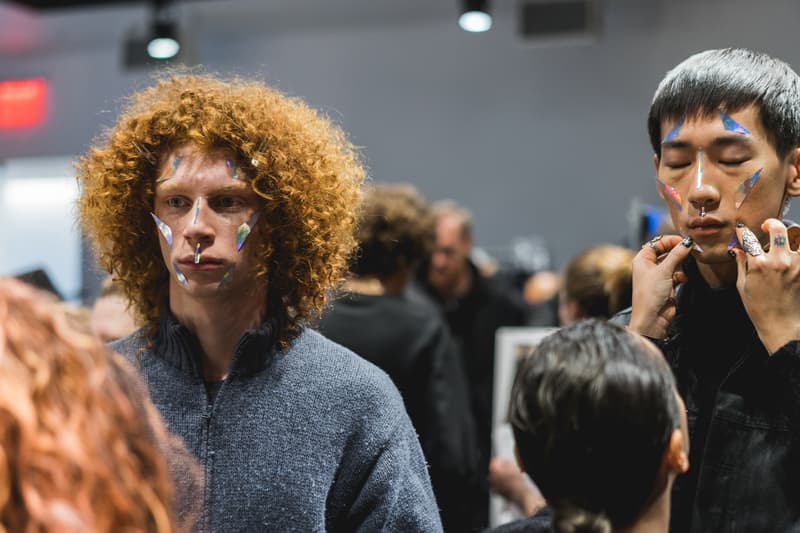 11 of 22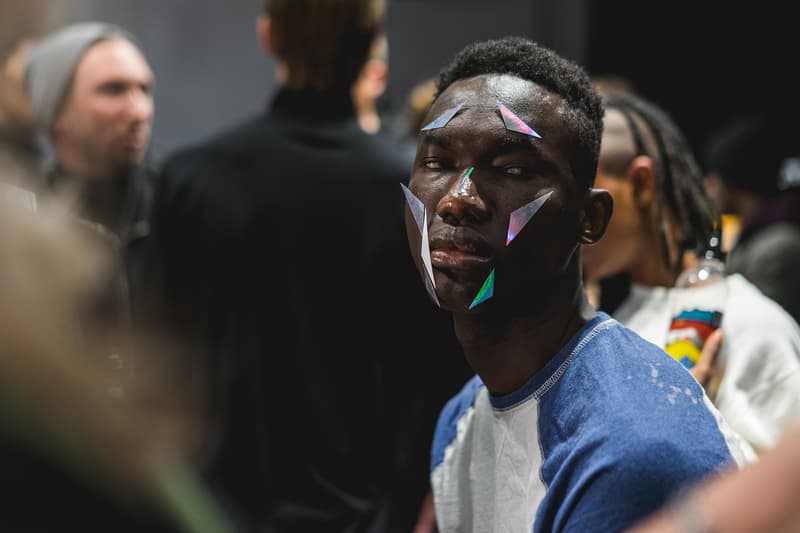 12 of 22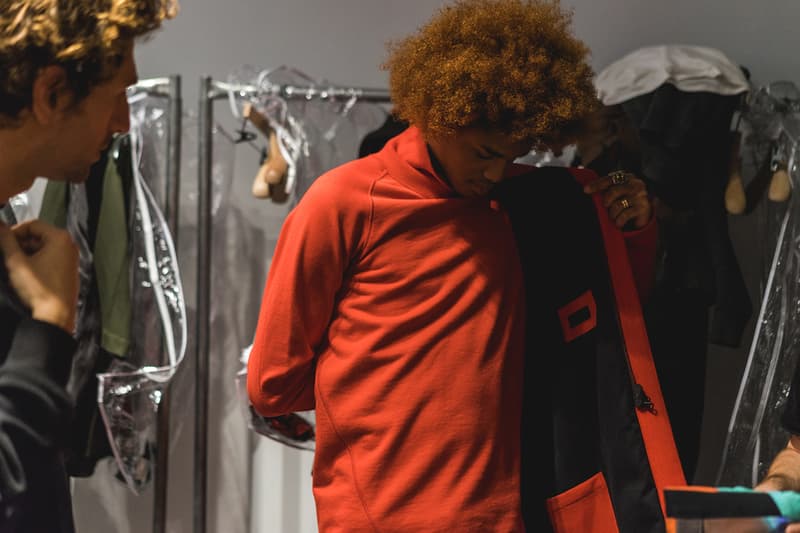 13 of 22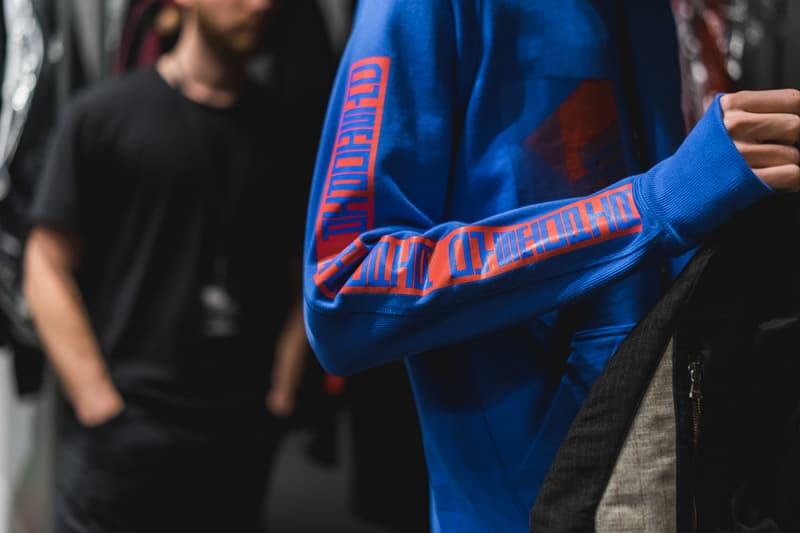 14 of 22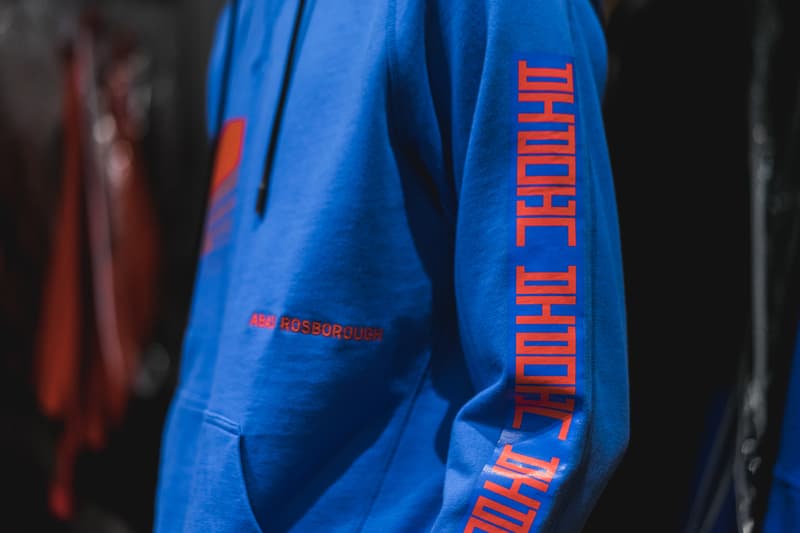 15 of 22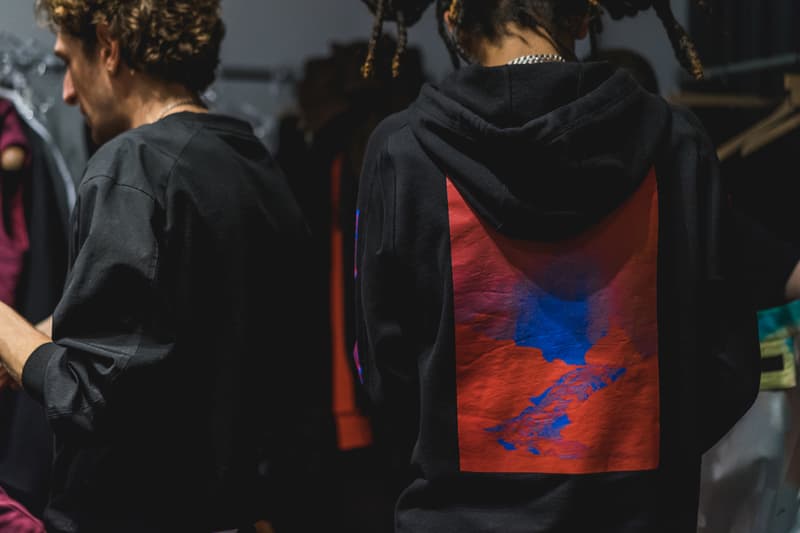 16 of 22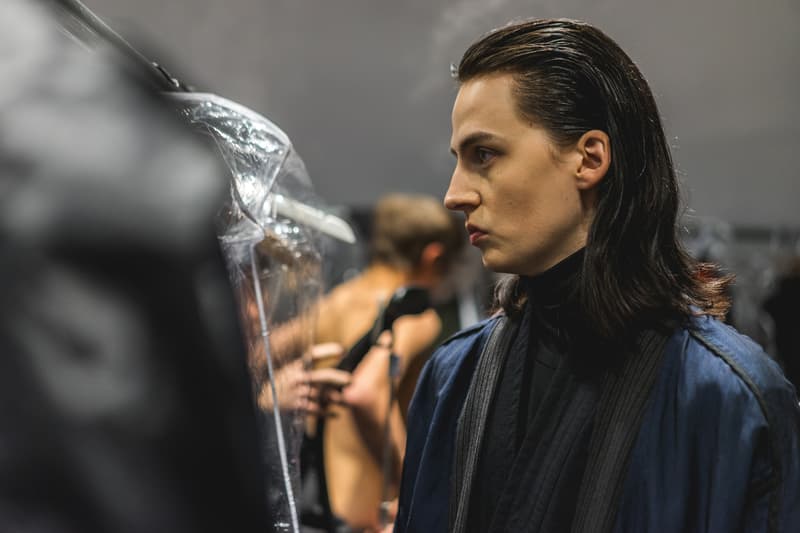 17 of 22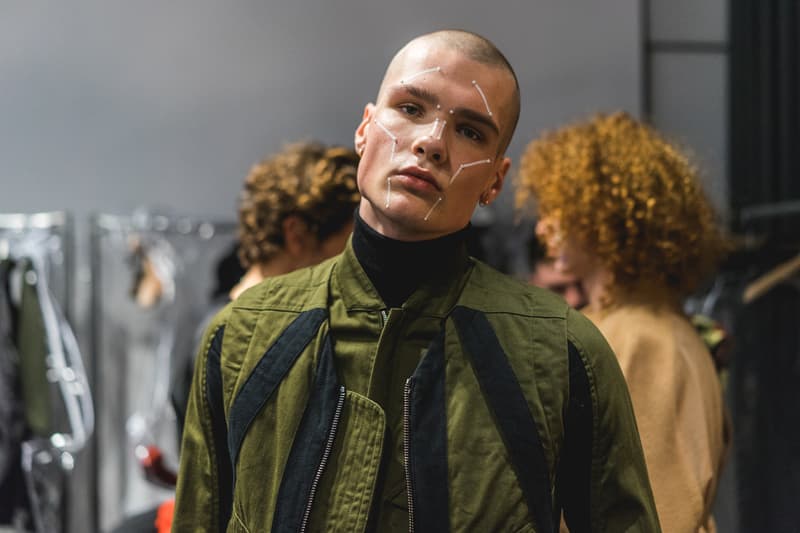 18 of 22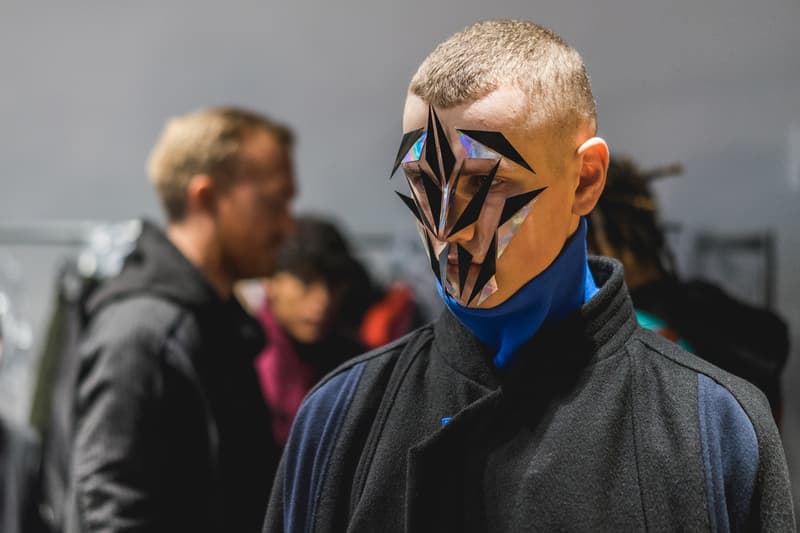 19 of 22
20 of 22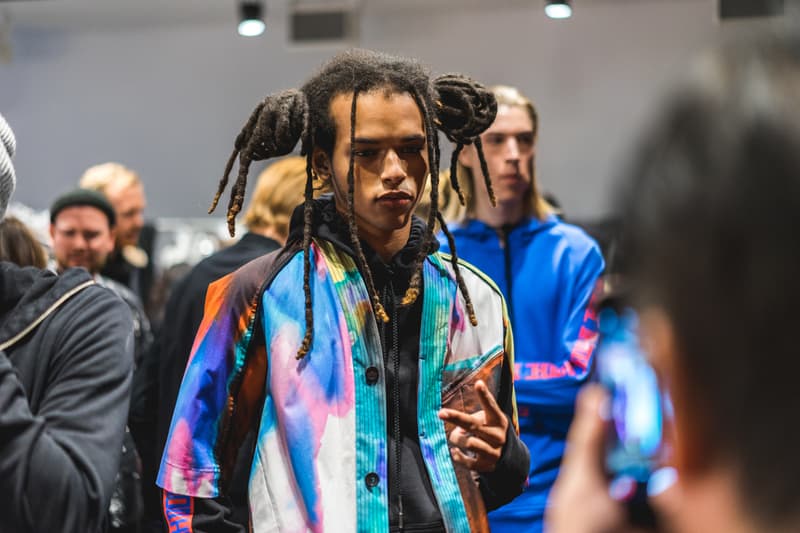 21 of 22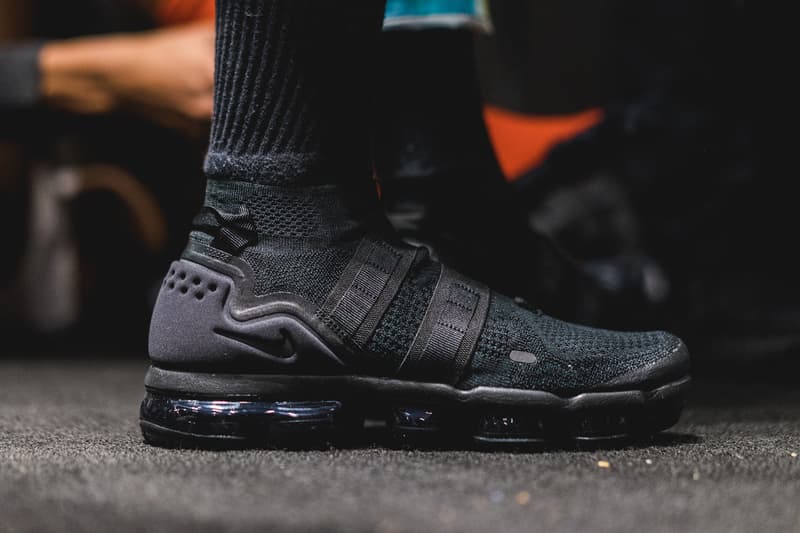 22 of 22
For its New York Fashion Week debut, local label Abasi Rosborough presented its most mature collection to date. Dubbed "Utopia/Dystopia," the collection elevated the brand's usual sportswear and Eastern influences into a progressive, accessible lineup. R&B songstress Kelela and renowned guitarist Tosin Abasi, the brother of designer Abdul Abasi, provided the live soundtrack, which began as ethereal ambience before swelling and rising in volume as the collection reached its zenith, an appropriately weighty complement to the show's apocalyptic motif.
Showcasing a gradual shift from muted, monochrome colors into bold hues, VaporMax Utility-clad models strode the runway wearing an assortment of heavily-layered looks accented by drawstrings and striped patterns. Tapered trousers and sharply tailored jackets aided in affecting clean lines throughout, despite the stacked outerwear.
As the tones shifted to a more colorful palette, the clothing details came to life: anatomical seaming, contrasting mesh panels and various zippered closures became visible on heavy cotton and wool pieces, with some coats carried by backpack-like straps or tied around the waist. At the height of the show, outfits were drenched in eye-grabbing color: a tonally-pink outfit preceded a huge bright blue scarf and a yellow wool poncho walked out after a tie-dyed kimono shirt, boasting matching activewear pants.
Check out Abasi Rosborough's Fall/Winter 2018 collection above and read on for our discussion with the designers.
What's the theme of your Fall/Winter 2018 collection?
Abdul Abasi – So, the collection's called "Utopia/Dystopia." It's kind of a loose critique of technology, touching on how we can create a perfect world or showcase the demise of society, depending on how technology is used. The presentation showcases a progression, where we start with the perfect suit and deconstruct it as we build up to an amazing conclusion.
Greg Rosborough – The collection shows two sides of that idea. We're referencing technology like cryptocurrency, self-driving cars, face-recognizing phones and we want to know: Where is that all taking society? The collection starts with suiting with eastern influences — in line with our past designs — with the zen influences getting more dystopian, with more color and less dark stuff.
Abasi Rosborough FW18 Runway Show #NYFW #abasirosborough #NYFWM AMAZING BRAND!!! pic.twitter.com/8Y5to9KI4g

— Andy Diaz (@AndyDiazCobalt) February 6, 2018

With this collection, are you looking to rework staple menswear pieces or are you both going in a completely new direction?
Abasi — It's both.
Rosborough — Definitely both. This is our first [runway presentation], so we wanted to showcase core garments like our "Ark Jacket," and there's new parkas, flight jackets, redesigned pants. There's tactical things and loose flowing things in line with that utopian theme.
Do you approach your designs from the standpoint of fashion or functionality?
Abasi — It's a balance, you know, aesthetics drive everything. It all has to look good but you need clothing that doesn't impede your daily process. Functionality is the nucleus of what we do, its disguised within the aesthetic.
Rosborough — We think about this phrase when designing: "From within outwards." Frank Lloyd Wright said that. We start by designing around the body and then we go from there.
With this collection, are you reinventing staple items or are you aiming to create something completely new?
Rosborough – In the long term, they're all staple piece. We're thinking about the future, how lives evolve and perceptions change. When you look at those old outfits from 1910, you say, "I can't believe people wore those old top coats and hats," and in the future they'll say, "I cant believe they wore those old jackets and blazers."
Your patterning is quite intricate and the fabrics you use are all deadstock and upcycled, which leads to some people classifying you as an artisanal brand. Do you agree with that?
Rosborough — No, we just make clothes.
Abasi — Yeah, we might labeled as artisanal because of the work we put into our clothes, but really we just want to clothe everyone.
Keep up to date with the latest collections by following our continuing Fashion Week Fall/Winter 2018 coverage.