Why Were the GRAMMY Rating & Viewership Lowest in Years?
Here are our best guesses.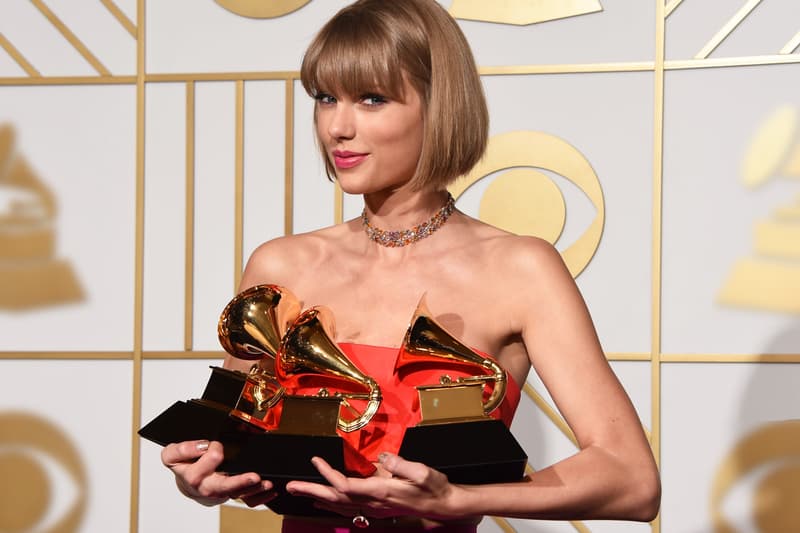 Earlier this week, it was reported that the 2016 GRAMMY Awards, which took place on Monday night via CBS, garnered a total of 24.95 million viewers and a 7.7 rating. Doesn't sound too bad, does it? Compared to other TV shows airing at the time, it's definitely not — the GRAMMYs are still easily the highest-rated entertainment telecast of the year thus far. However, measuring to previous GRAMMYs, its viewership and rating are the lowest since 2009. In 2015, the award show had 25.3 million viewers and averaged an 8.5 rating amongst the primary demographic (adults ages 18 to 49) — totalling a drop of 9.4%. In 2014, it attracted 28 million eyes and its largest audience in recent years was in 2012, reaching nearly 40 million viewers — 60% more than what they had this year. With acclaimed performances by Kendrick Lamar, Lady Gaga, the Hamilton cast, Alabama Shakes, Chris Stapleton and more, why did the viewership and rating take such a dip? Sure, there were a few technical hiccups, poor performances, and bad nominations, but don't we get that every year? Too many question, so many possibilities. Below are our best guesses.
---
Kendrick Lamar's loss to Taylor Swift
Taylor Swift might not be your preferred music choice but her fifth studio album 1989 was generally well-recieved, so it's definitely not a bad album. She's an international household name and the project had a handful of number one hits. Nonetheless, a large percentage of music enthusiasts felt that Kendrick Lamar's To Pimp a Butterfly deserved the Best Album spot, not just the Best Rap Album award. Many music publications, including us, named TPAB as the best release of 2015. Even though we're sure Taylor's music is more accessible (she did help Kendrick get his first No. 1 spot with "Bad Blood"), we're not entirely convinced that 1989 deserved the win over Butterfly. A win for Kendrick would definitely have had an effect on the show's rating.
---
Kendrick Lamar's controversial performance
Kendrick Lamar delivered one of the most outstanding televised musical performances we've ever seen — there's no doubt about that. Nevertheless, with the criticism Beyonce recently received for her politically-charged "Formation" music video and Super Bowl half-time performance, it would be pretty safe to say that Kendrick probably got some hate for his. For every person who enjoyed it and empathized with his message, there will probably be one who disliked or was offended by it. It was a risky but respectable move for the GRAMMYs to give Kendrick the green light but they probably knew it was not the safest move.
---
Adele's technical glitch
We all know about the Adele incident at the GRAMMYs and we wouldn't be surprised if a lot of people watched just for her segment. Although the British songstress' acclaimed 25 album was released too late to be eligible for this year's awards, Adele still blessed the show with a performance. However, the grand piano mics were leaning far too hard to the point they were rested against the piano strings so that every time the hammer struck a note, the sound resembled an off-tune guitar strum. Adele initially brushed the incident off as it wasn't her fault, but later happened to cry from embarrassment for the entire day, knowing that most viewers probably won't know any better and would put the blame on her.
---
Bow Wow's inability to track time
We love Bow Wow and can't deny that the rapper put out some classics during his career — word to Vince Staples — but his performance that night was pretty off. Shad Moss was assigned to announce the show's kickoff, but he missed the mark by a minute and a half too early. Bow Wow instantly knew he made the mistake and carried himself long enough to announce it a second and third time around — about 58 seconds and 30 seconds too early. Charlemagne the God even awarded him "Donkey of the Day" on a recent episode of The Breakfast Club. Since we're all human, we're not knocking on the poor guy in any way — we all make mistakes. However, this mistake likely didn't help the ratings.
---
Rihanna's last minute cancellation
We're willing to bet that there were some people who only wanted to watch the GRAMMYs so that they could catch Rihanna perform music from her latest album Anti. Afterall, RiRi has been pretty quiet after the launch of her album. Unfortunately for those people, the cancelation of her performance due to the songstress' struggle with bronchitis meant that the show was probably not worth watching.
---
It's too long
The duration of the GRAMMYs have approximately been the same every year (2 minutes lengthier this year thanks to Bow Wow.) Even so, many viewers seemed to feel that the show was felt dragging and longwinded. This was mainly attributed to certain performances were thought to be unnecessarily drawn out and tedious. Or maybe, time's are changing and social media has made it so that we won't want to sit through three hours for anything. Ice Cube exemplified this sentiment as he dipped as soon as he had performed his duties.
---
Monday night airing
The GRAMMYs have always happened on Sunday nights, but the 2016 Awards were held on a Monday for the first time because of the U.S. Presidents' Day long weekend. To compensate, CBS affiliates in the western half of the States could broadcast the GRAMMYs live from the East Coast, and rewatch it in local primetime. Sounds like a decent plan on paper, but it seems like people just don't want to watch TV on Monday as much as they do on a Sunday, even if it was a holiday. Either the Monday blues are independent of whether or not one goes to work or school, or maybe a significant amount of the population were just working overtime through the holiday.
---
Do you agree with our speculations? What are your best guesses? Let us know below.