MTV Is Rebooting 'Celebrity Deathmatch'
Starring and produced by Ice Cube.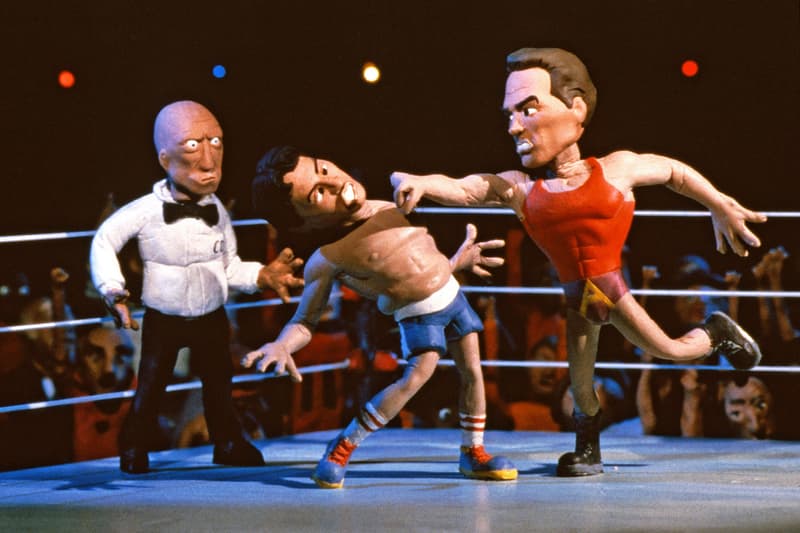 MTV is rebooting its once-popular claymation comedy series Celebrity Deathmatch, where famous folk from all corners of the spectrum meet in the ring to rumble. The reboot will be produced by Ice Cube, who will also star in it. Currently, there are plans to shop the show to several different television channels and streaming services, as MTV Studios aims to launch the series on a third party network by next year.
The move comes as part of Viacom CEO Bob Bakish's initiatives to revive beloved MTV brands from the network's heyday, similar to recently renewed series The Real World. The original series creator Eric Fogel will return as executive producer.
"We're excited to grow our partnership with Ice Cube and Cube Vision to reimagine this fan favorite," said MTV president Chris McCarthy. "Deathmatch was the meme before memes, remains a hot topic on social media and will be a smart, funny way to tackle the over-the-top rhetoric of today's pop culture where it belongs — in the wrestling ring."
This isn't the first time the series has been renewed, the show was announced to be brought back for another season in 2015, but never premiered on television.
In related entertainment news, Hulu and AT&T plan to run ads on paused videos in 2019.