From Collector to Collaborator: Pillow Heat on his New Vans Space
We caught up with the archivist as he moves his collection into Vans' London flagship.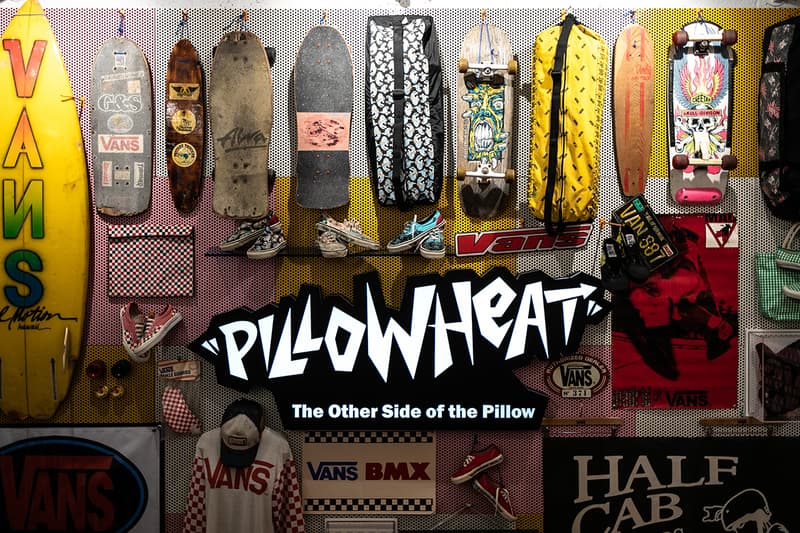 After almost a decade operating from an inconspicuous East London store, Vans collector and archivist Henry Davies (also known as Pillow Heat) has moved into the footwear label's London flagship. The new space will showcase pieces from Davies' collection of rare and hard-to-find sneakers produced between 1966 — when Vans was founded — and 1998, when production moved away from the USA.
The space — located on the top floor of Vans' store — will sell a curated selection of Davies' collection, with the full archive still available from the Pillow Heat website.
To mark the opening of his new space, we caught up with Davies to discuss how his collection began, the journey from collector to collaborator and to find out his favorite sneakers in the archive.
1 of 15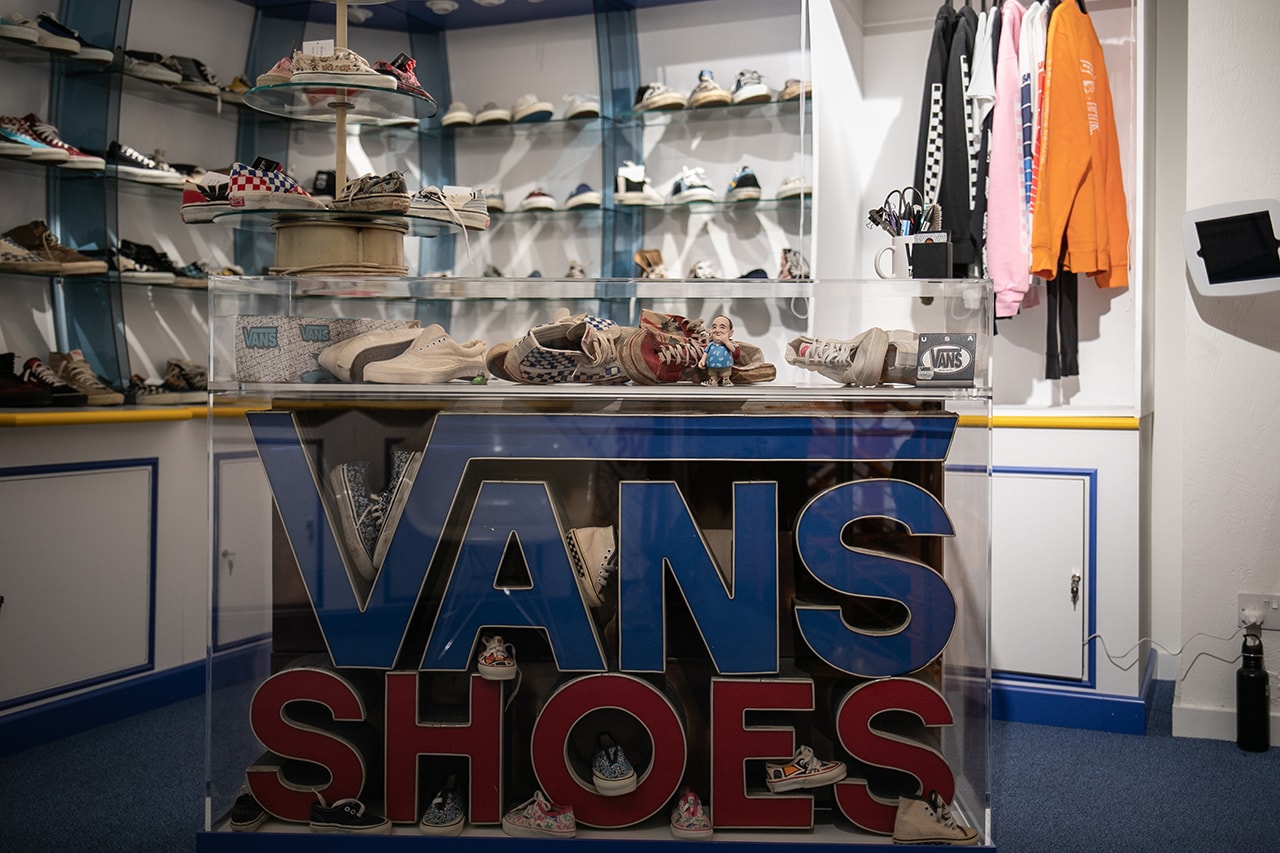 2 of 15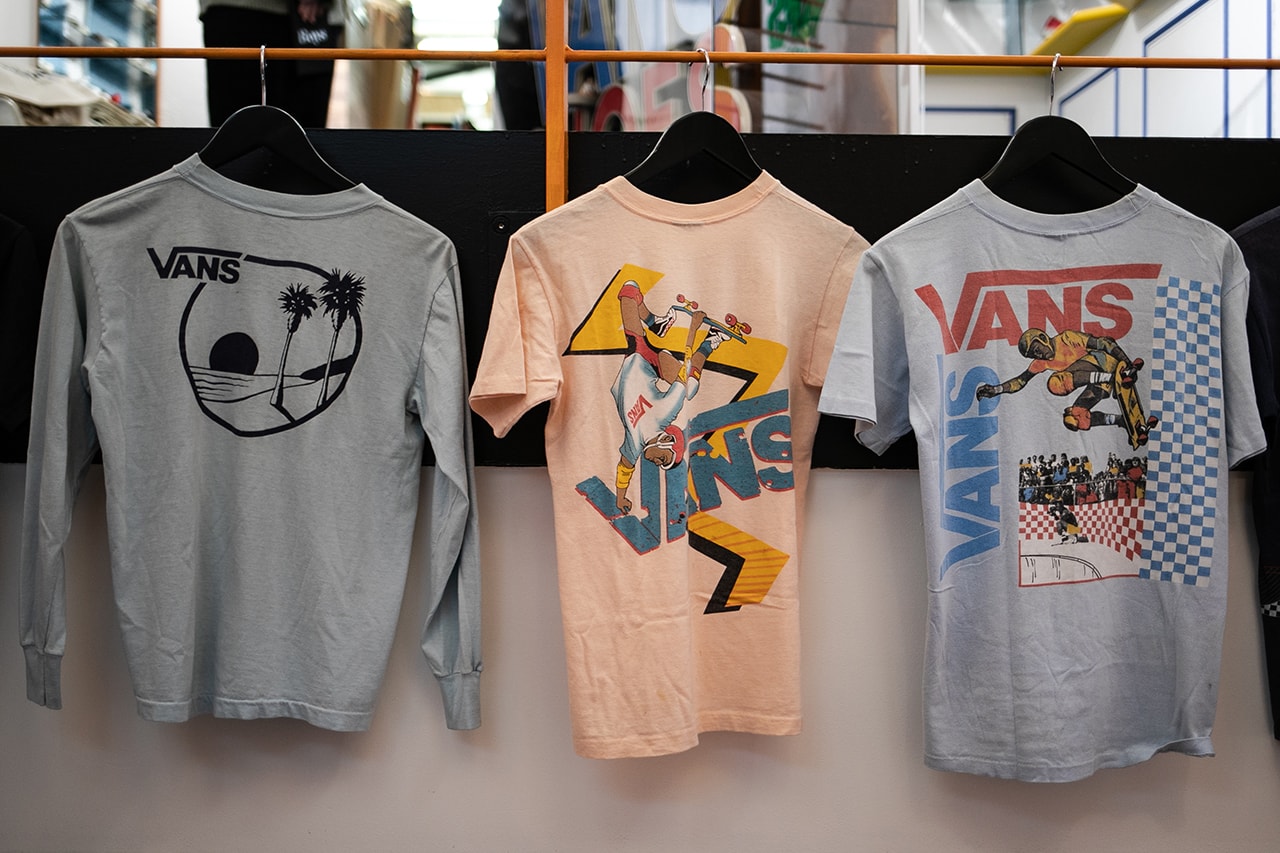 3 of 15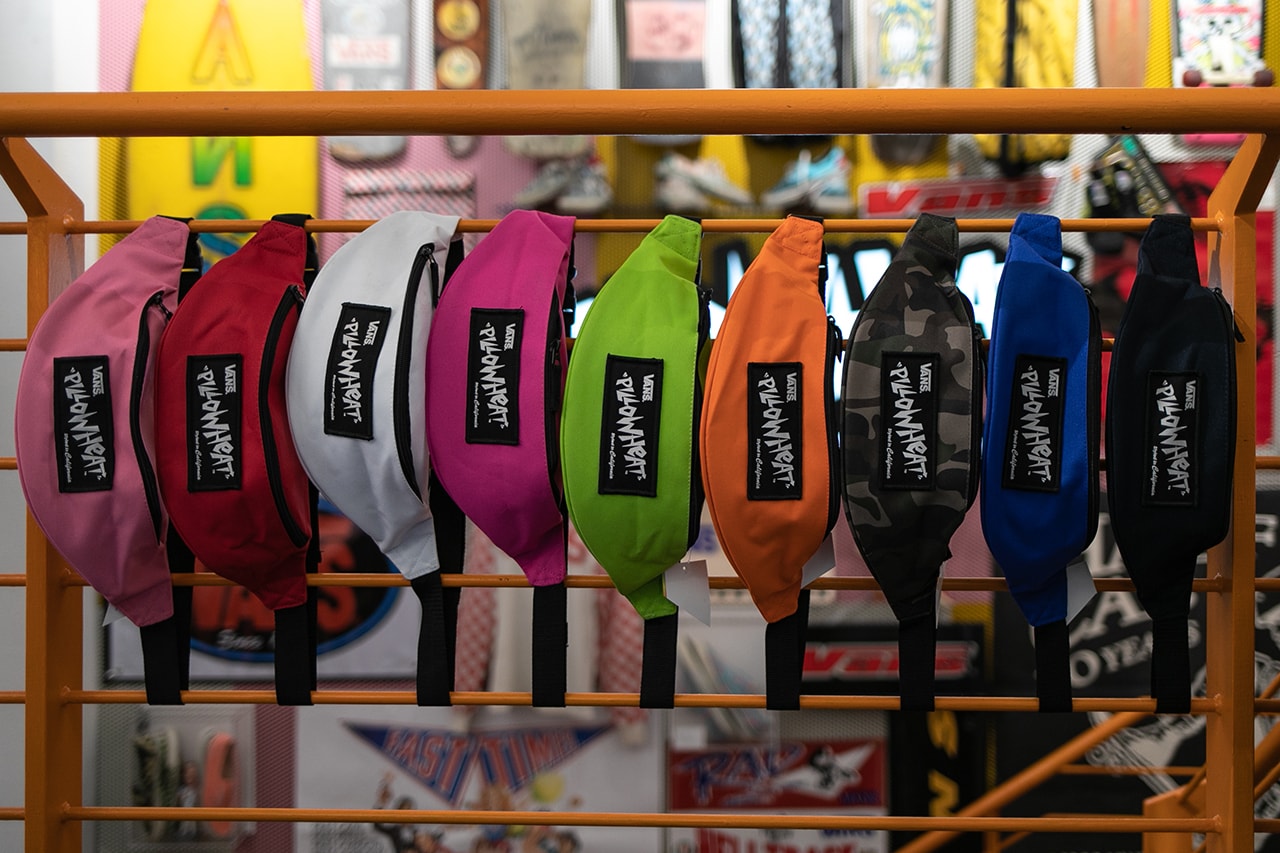 4 of 15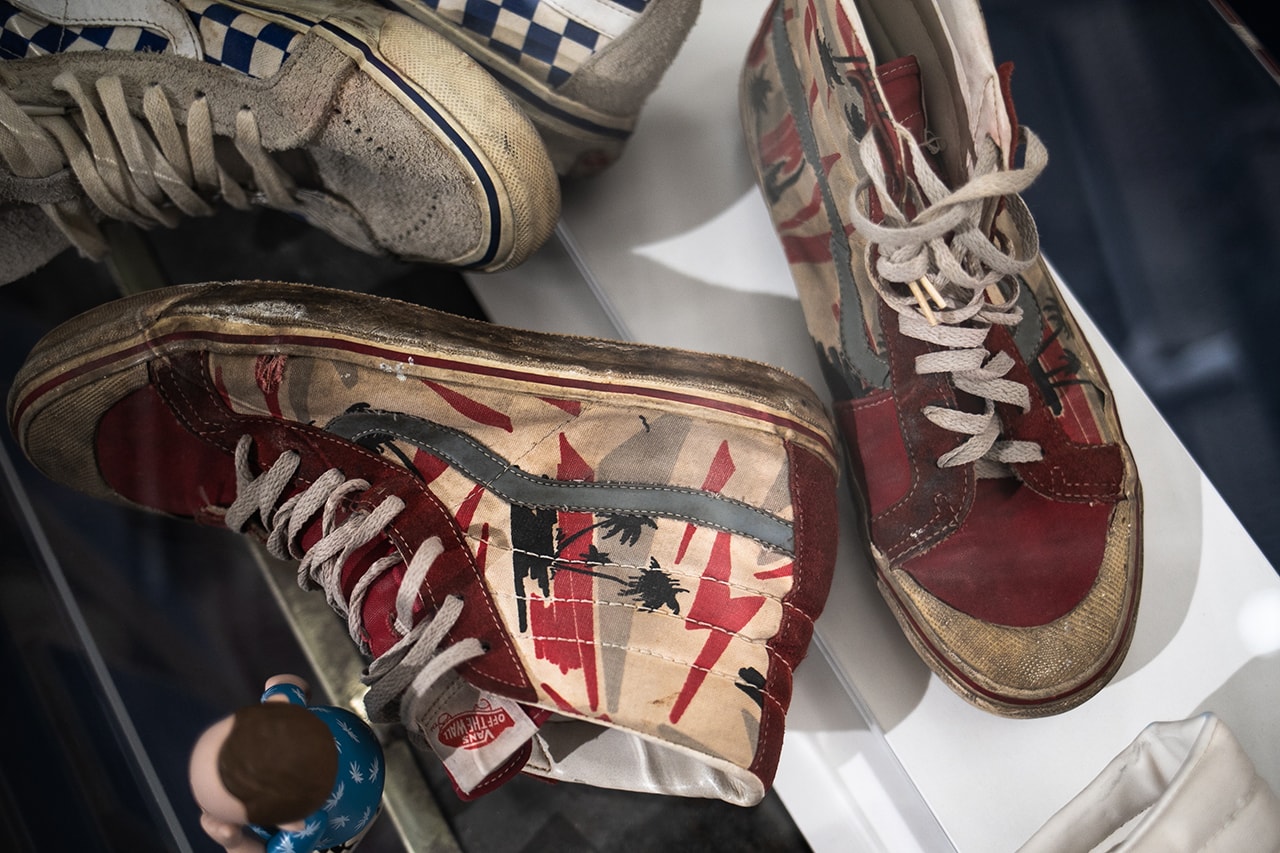 5 of 15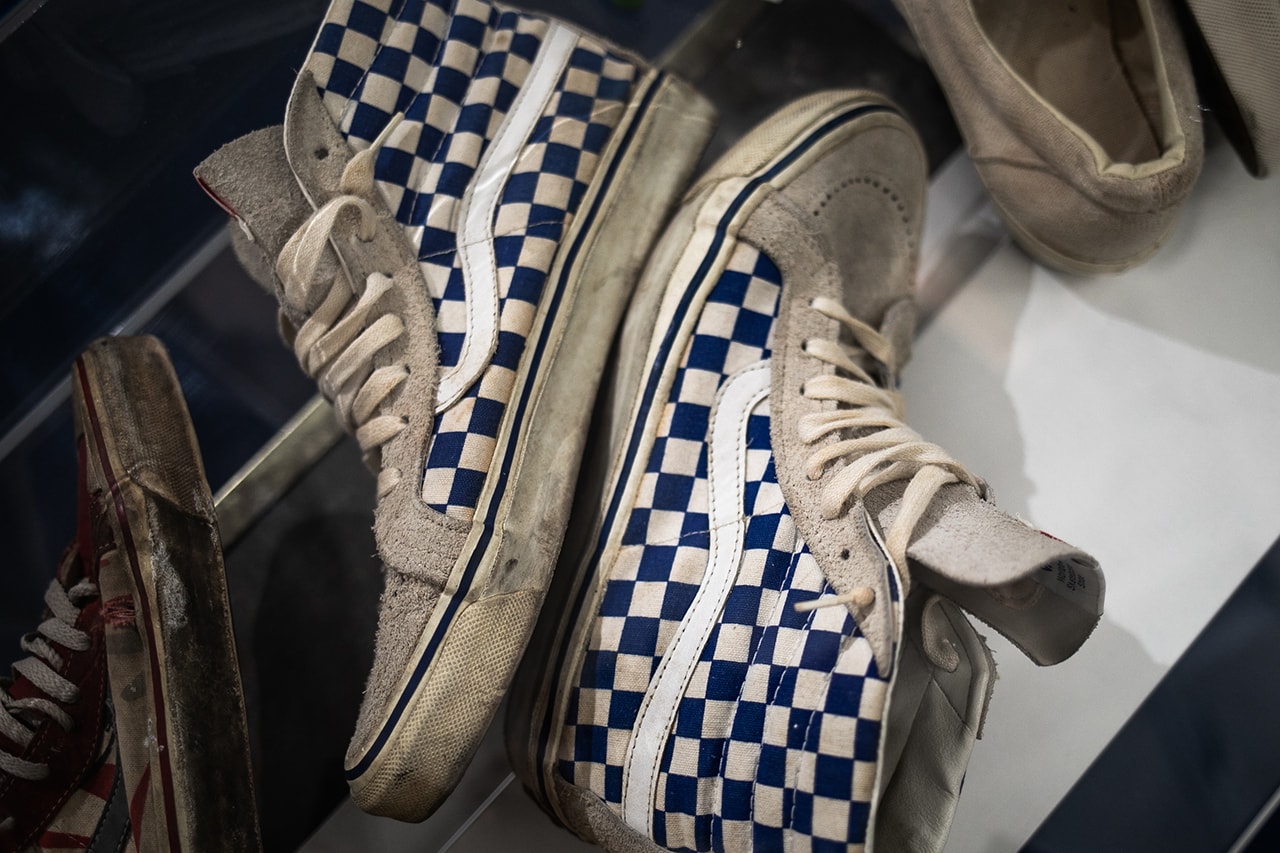 6 of 15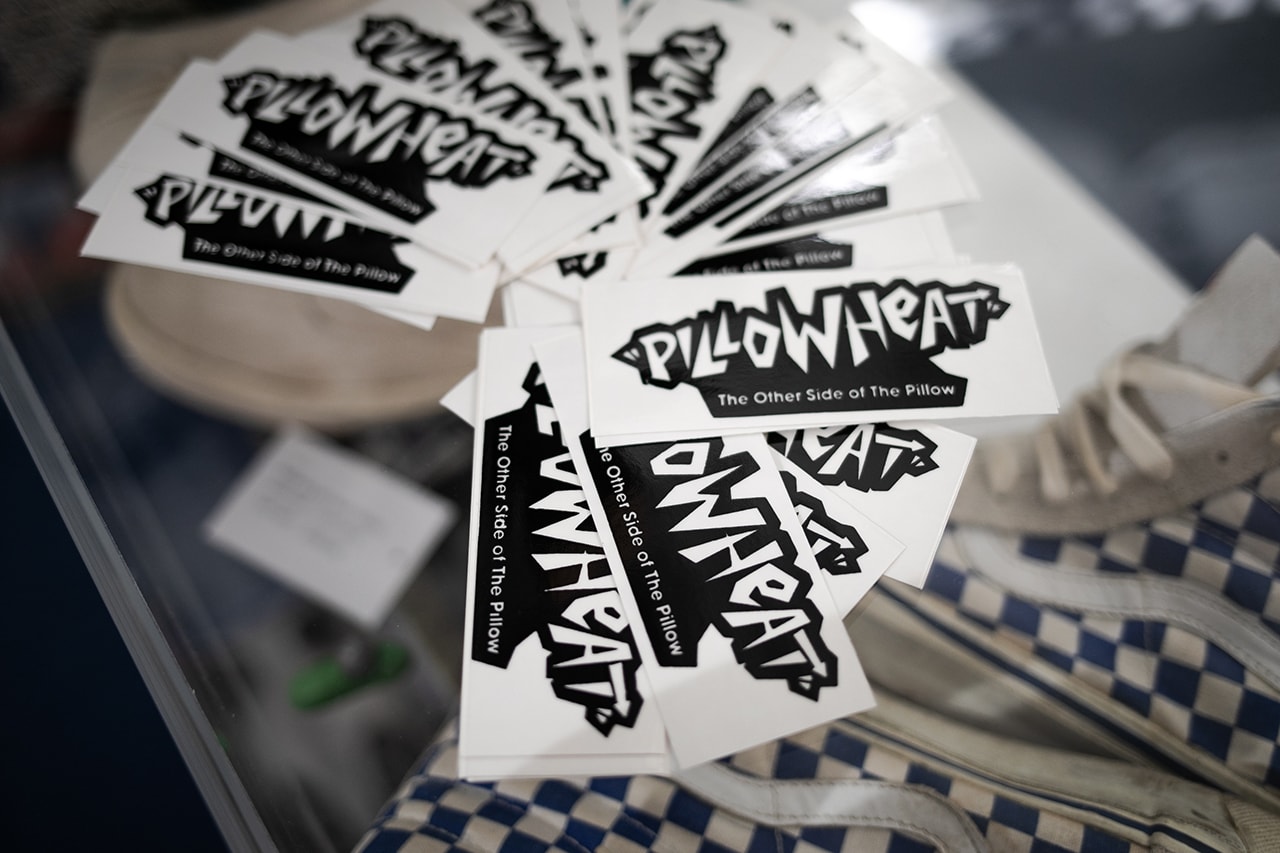 7 of 15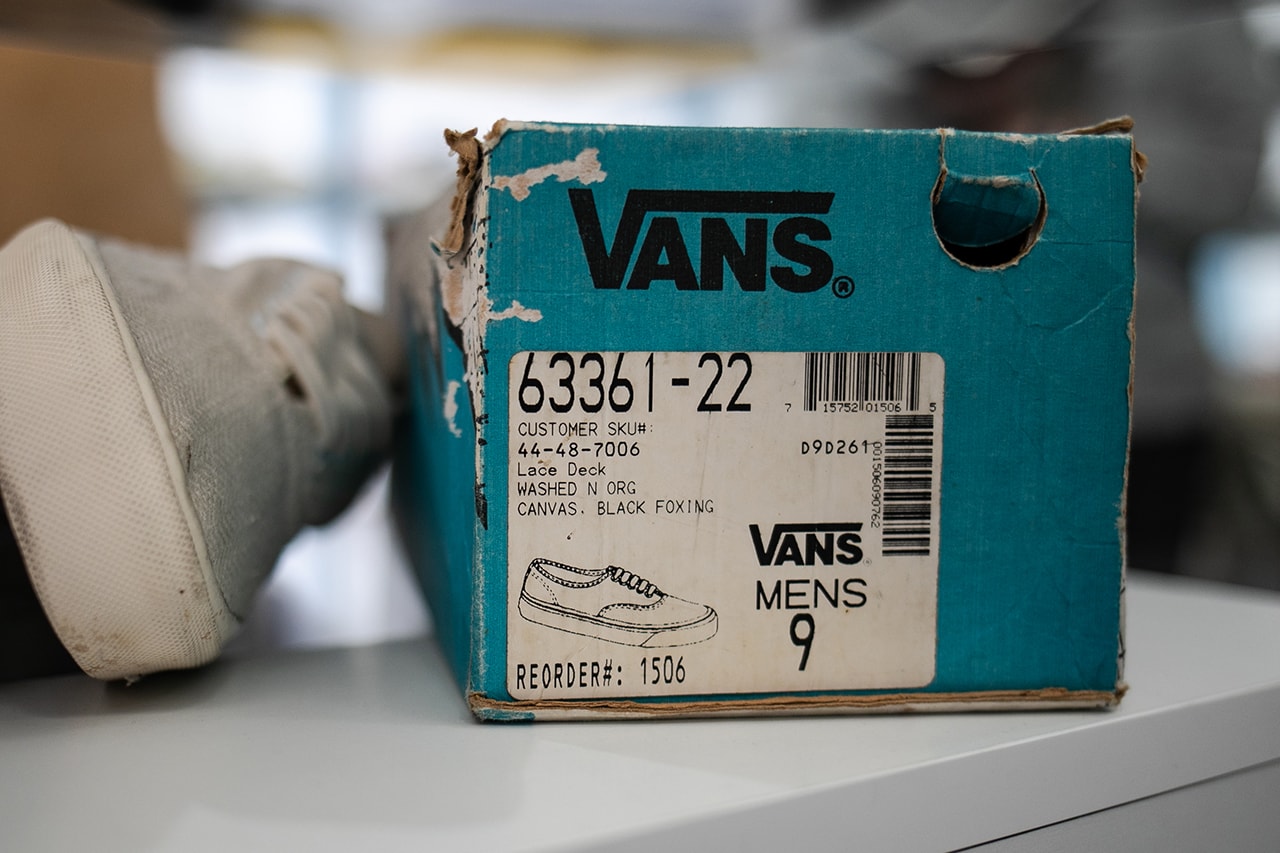 8 of 15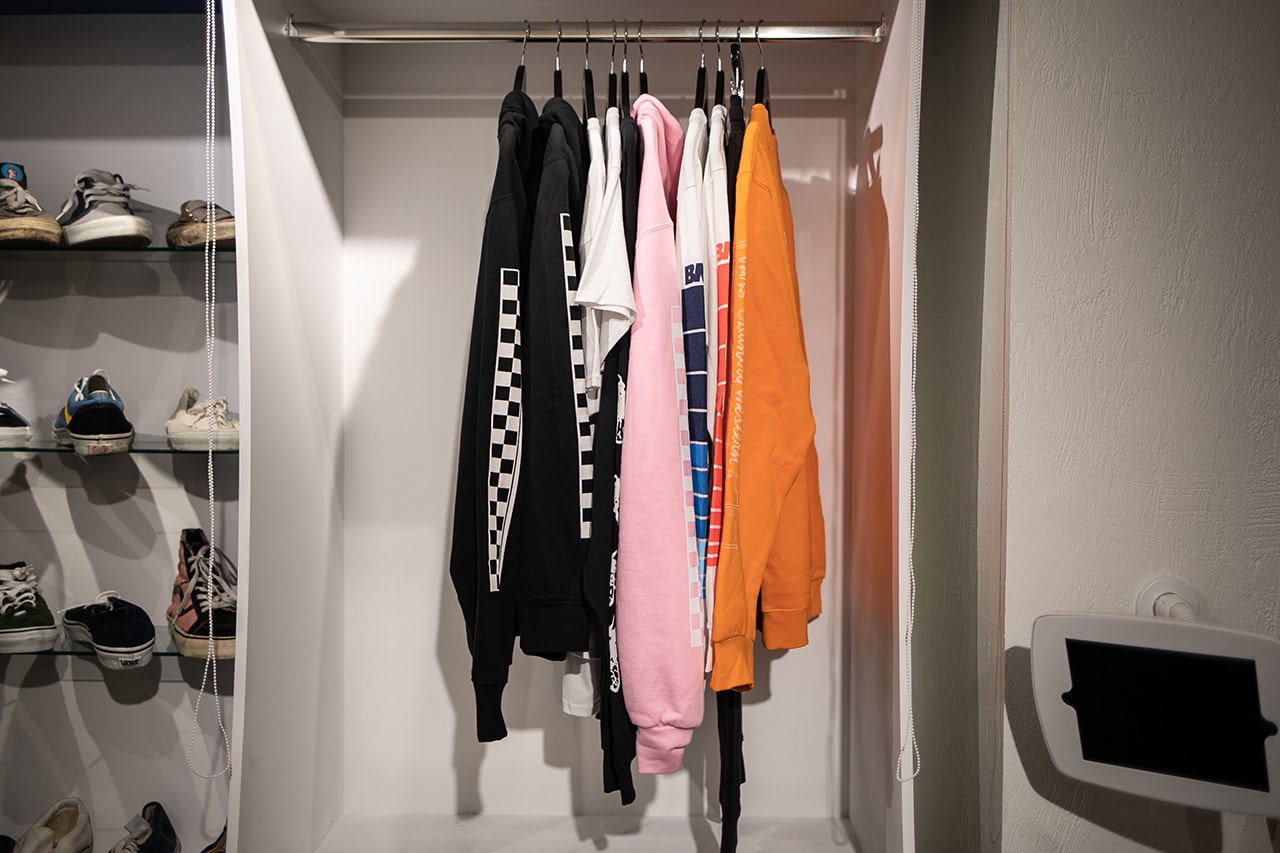 9 of 15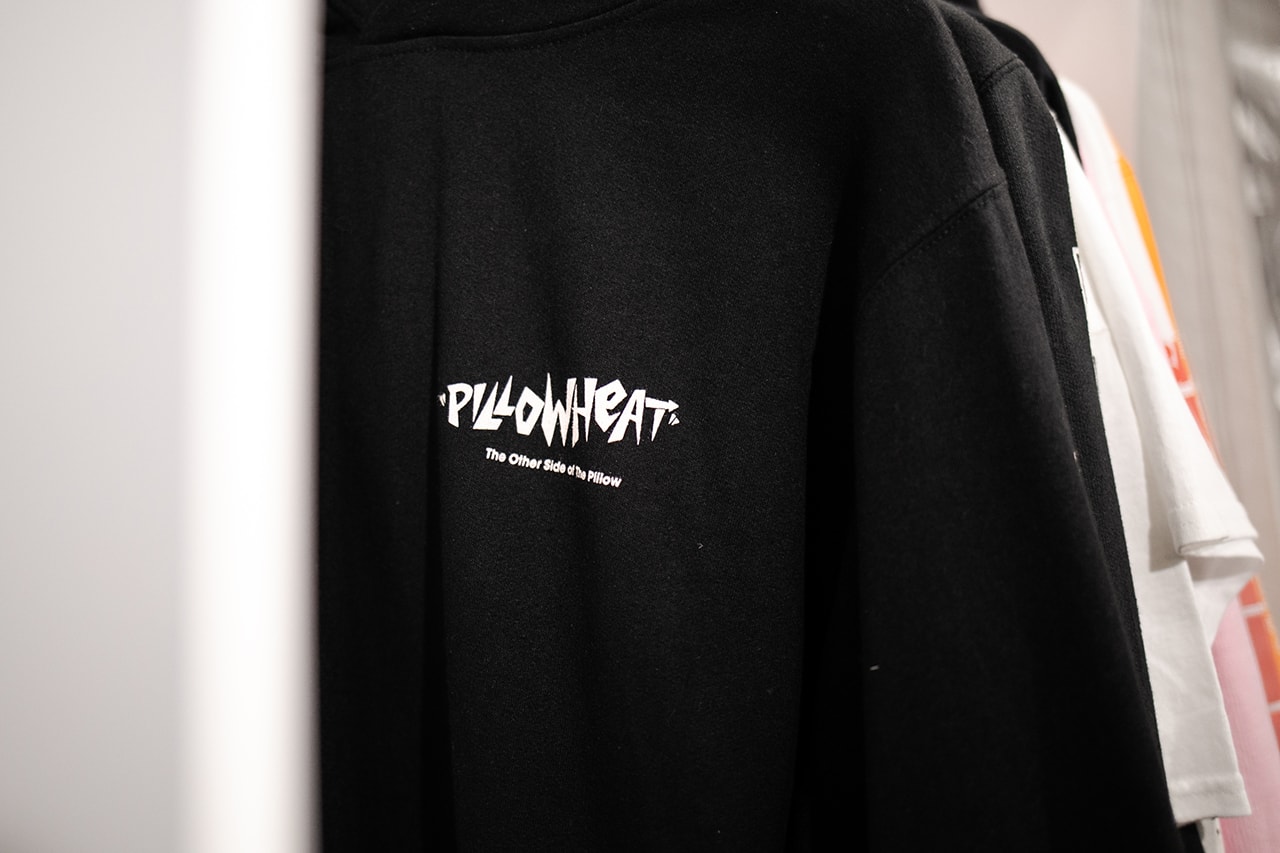 10 of 15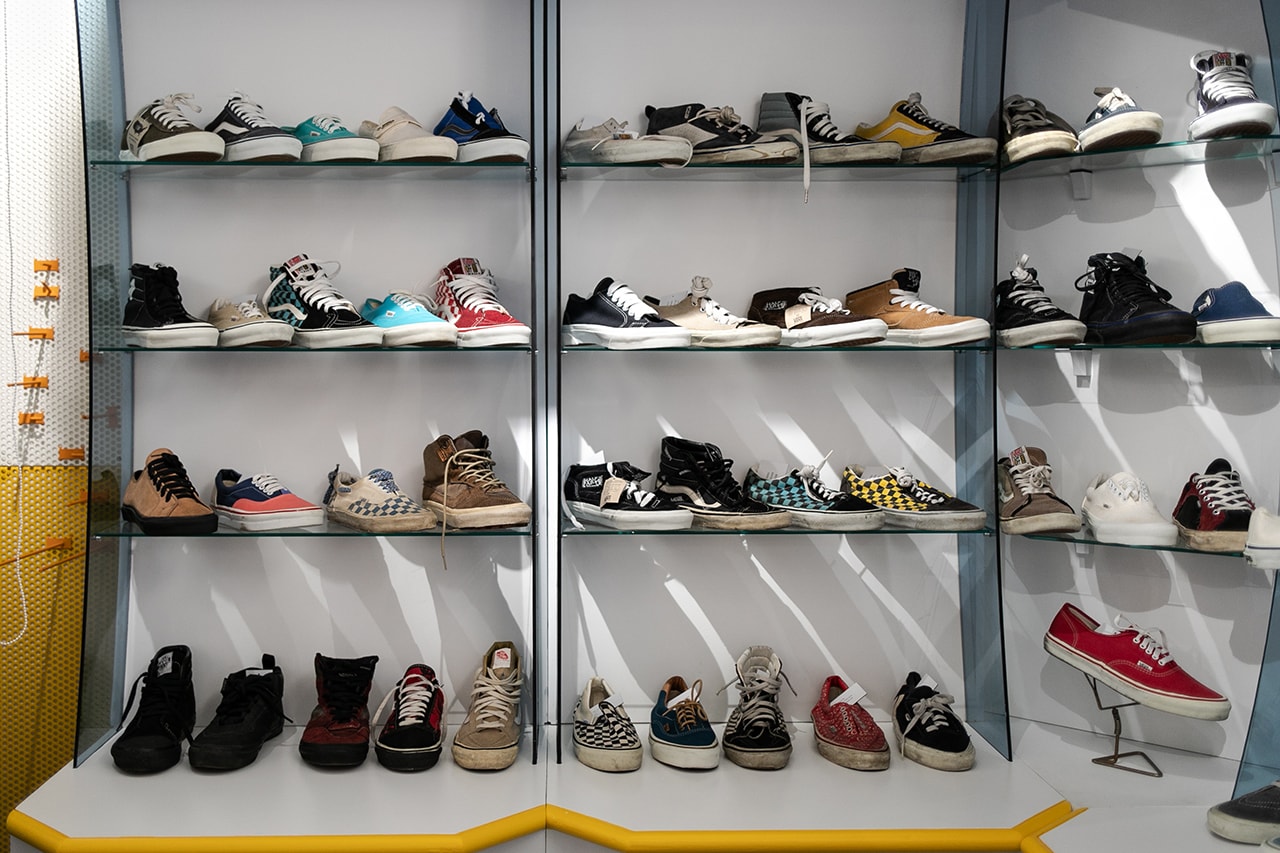 11 of 15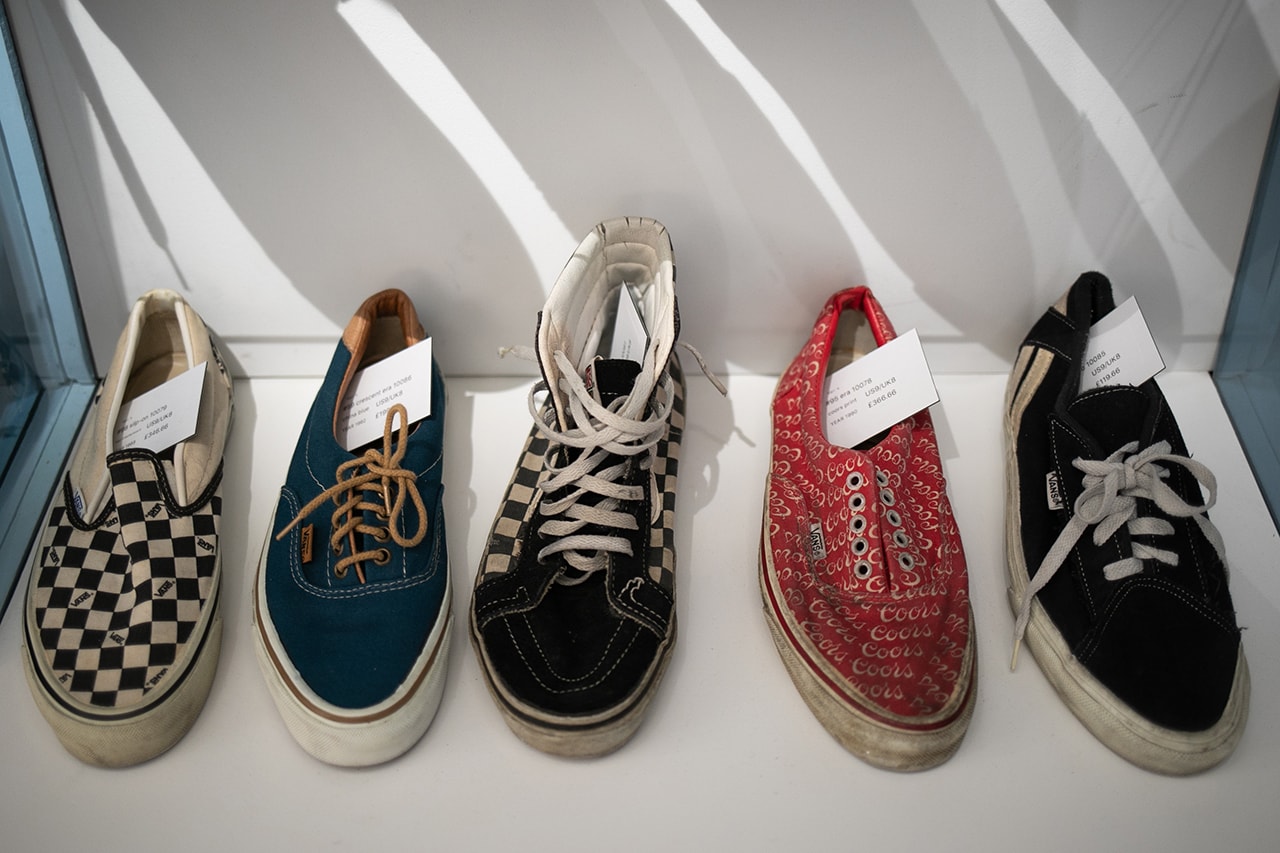 12 of 15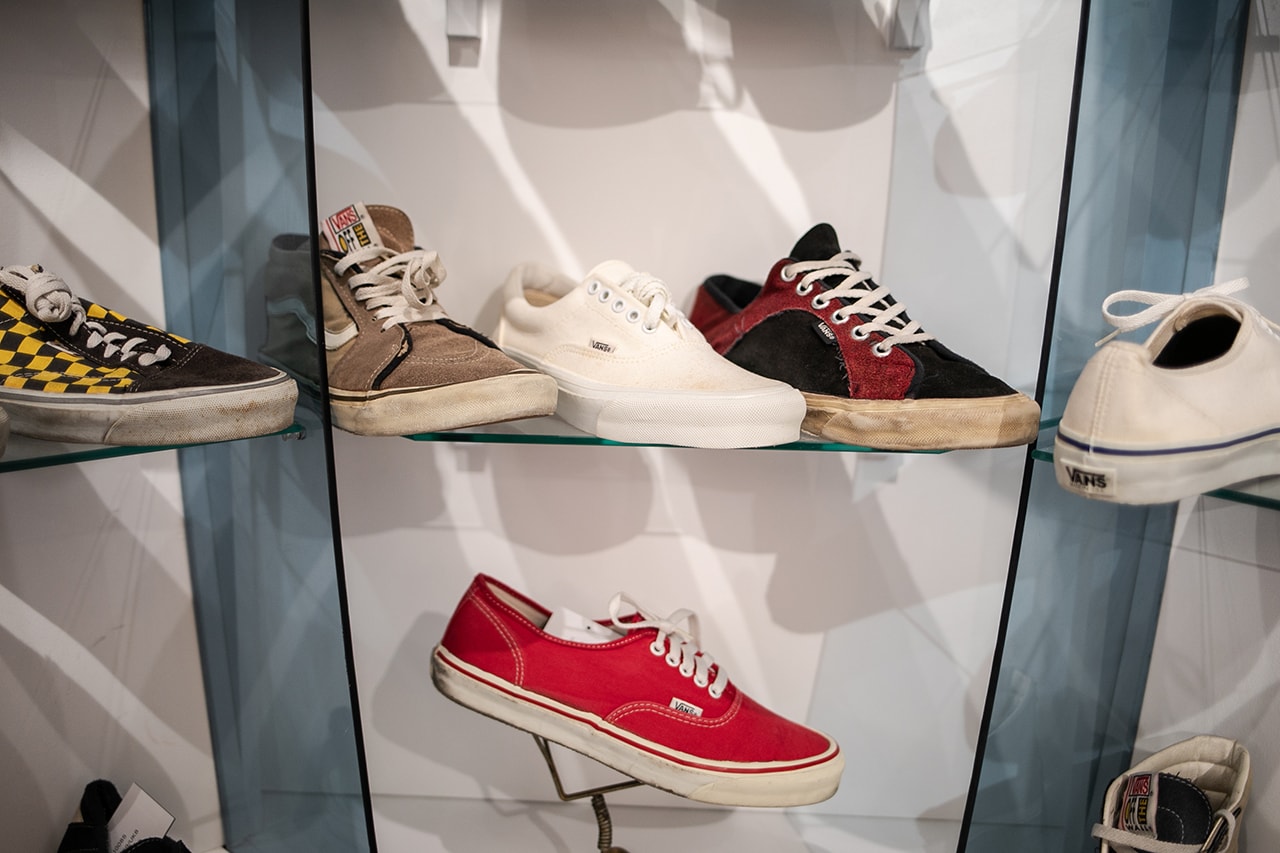 13 of 15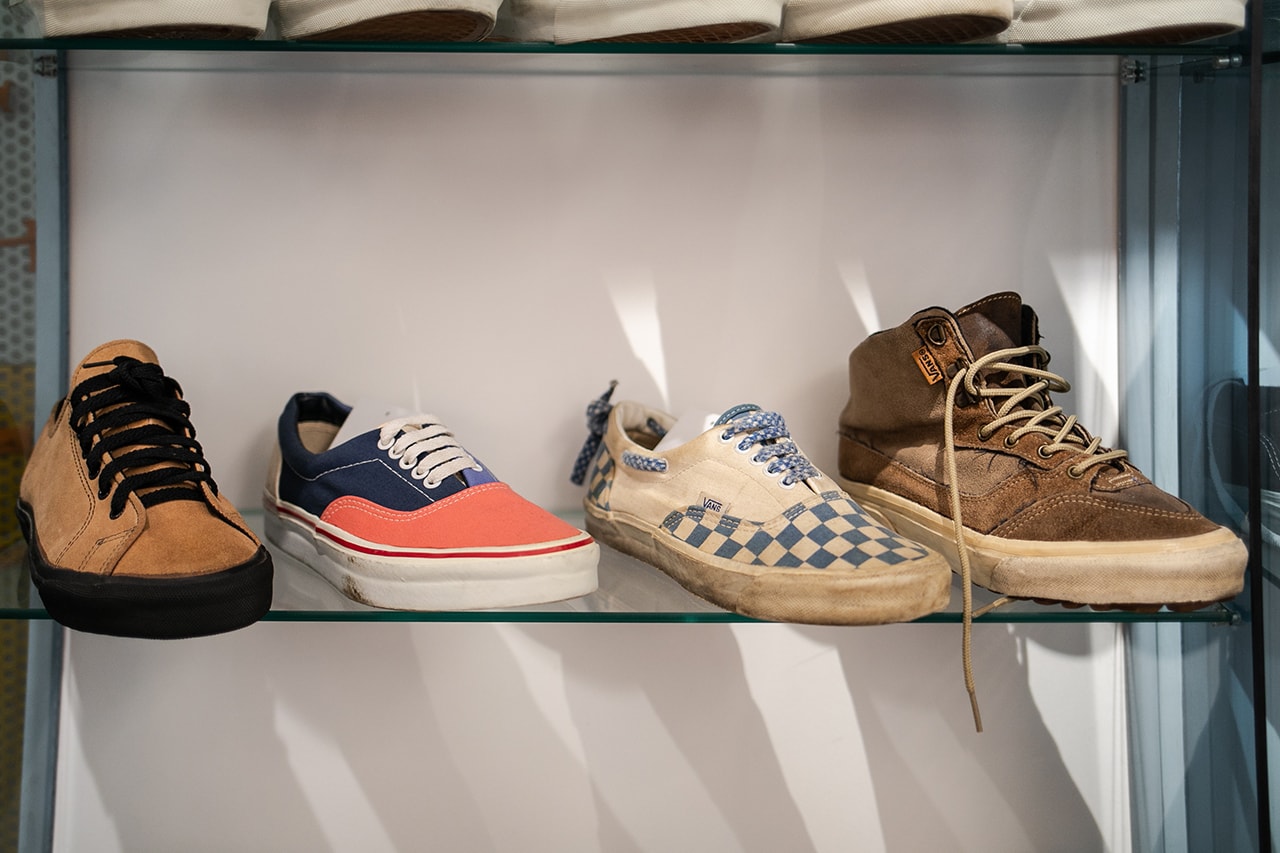 14 of 15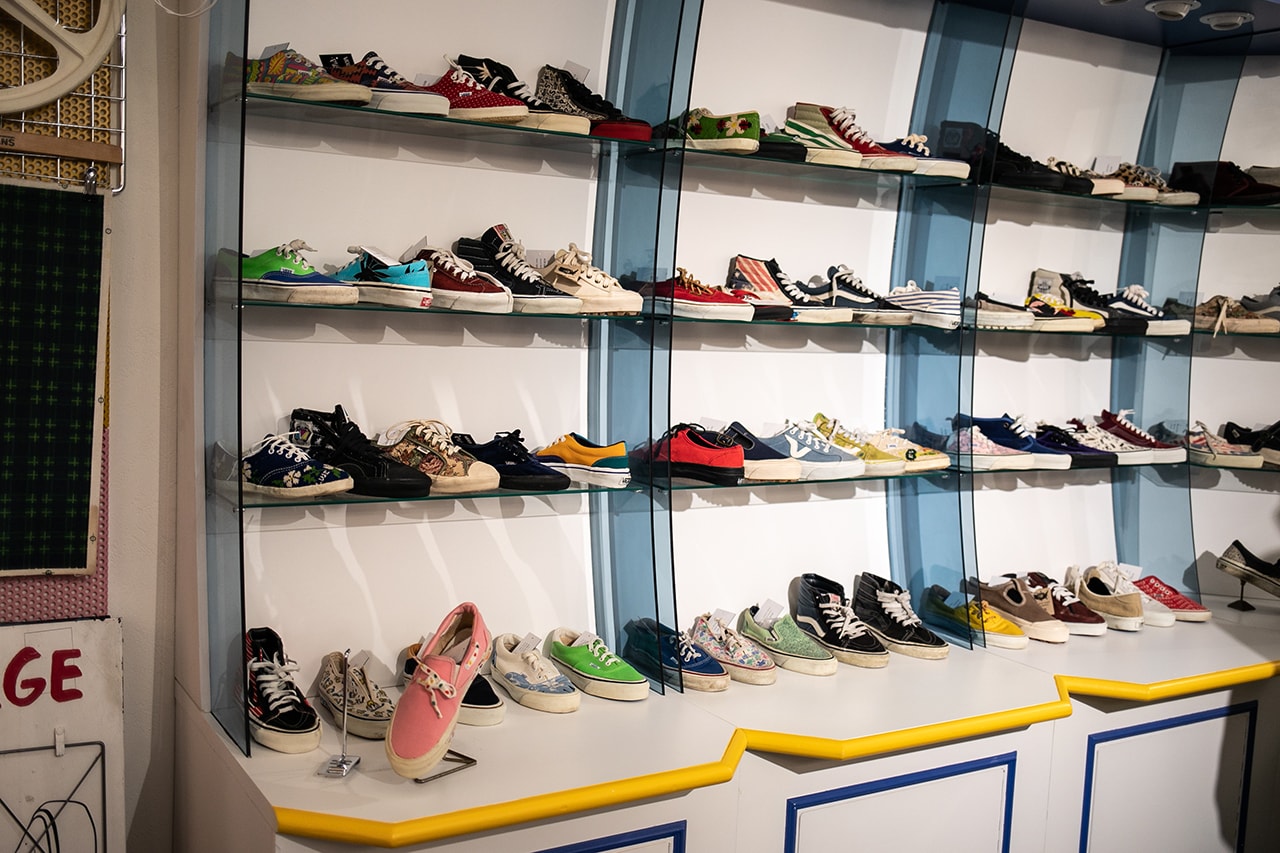 15 of 15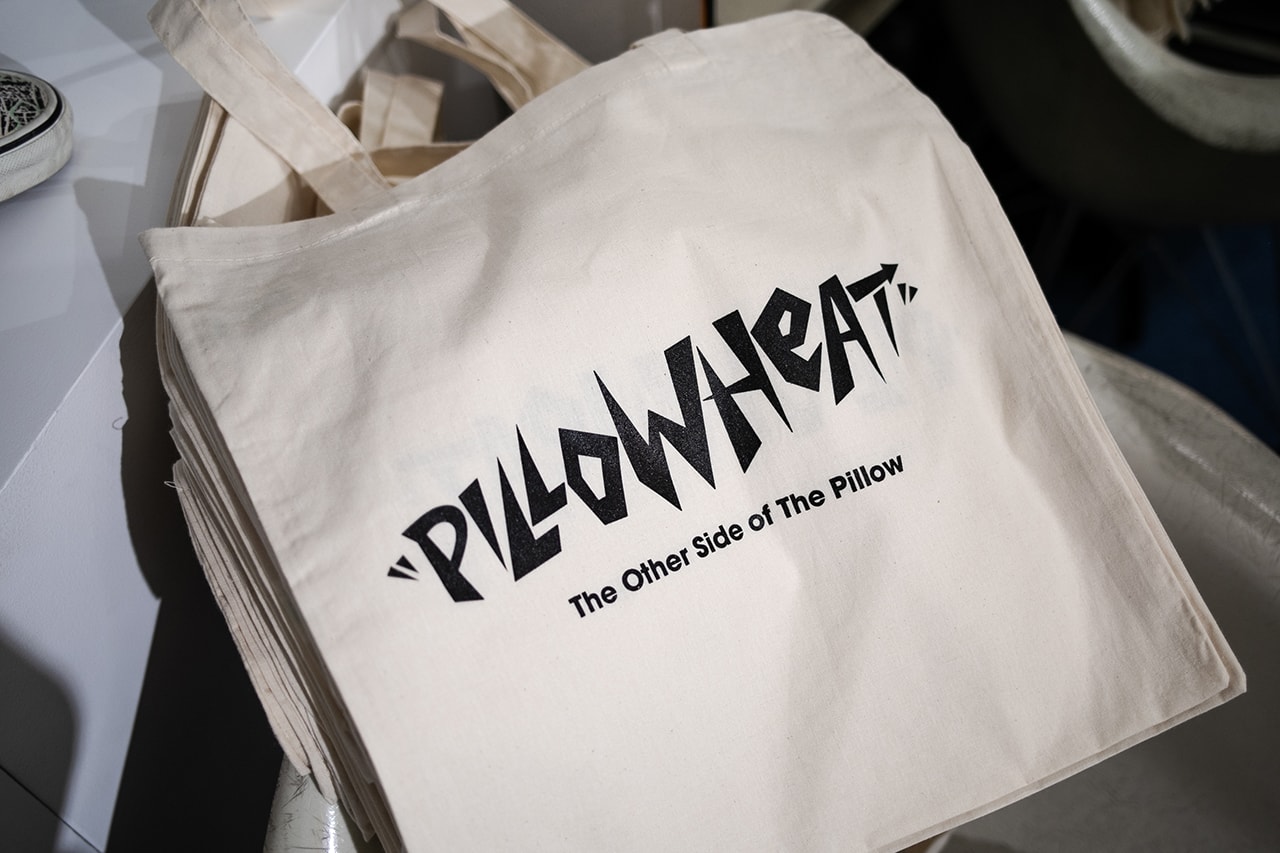 Why Vans and how did you get started collecting?
It was several things. One was the desire for a vintage product that I could wear, I was into old stuff so that was a big factor. A kid I went to school with planted the seed about USA Vans, I was looking for a quality product and he said I should try the old Vans. The release of Dogtown and Z Boys was a big moment for me. That's kind of the moment.
Why Vans? It's a product with integrity, a brand with integrity, family history and family values that I relate to and the whole Southern California vibe of surf, skate and BMX.
Can you remember the first pair of Vans you bought?
Yeah, it was a checkerboard slip-on. I bought them at a charity shop. They weren't vintage ones, but then the second pair I got was also a checkerboard slip-on and I got the original ones. I felt the difference, I saw the difference, and there was no turning back from there.
What is it about Made in USA that's different and special?
Mostly the density of the rubber, they use full crate rubber compound. Now, a lot of companies use like fillers and different compounds, so that was the biggest difference. It's about traction, it's about durability, board feel. Also the shape of the shoes is more tapered, with a nicer toe point. Just more catered to the anatomy, they fit better. Materials are better, like a stronger canvas and better suede. You can get complete one-offs that no one else will ever have that last a lot longer.
What is that you look for in a shoe for the collection?
Age is a big one now, you're just looking for the early stuff because its hard. BMXing or skateboarding relics. Just something wild, something off the wall, something custom. Anything custom, the product from someone's imagination.
I guess with customs you've got almost an endless pool.
That's the beauty of collecting is that you never know what's going to surface next. The product of one dude's imagination 30 years ago, it's wild. It's not quite like other brands.
Is there a community of collectors?
Yeah, it's not huge like some other brands. It's always kind of been a specialist interest. But it's growing and that was part of my ambition to bring it to a wider audience because the shoes were so sick. But it's niche because there's not many shoes out there and it's expensive.
People want something with substance, they want authenticity, and they don't want something superficial. History adds relevance and substance and emotions.
Without giving away your secrets, how do you source? What's the process?
Just being relentless is the main thing, covering all avenues. I'll sit down and brainstorm every day what's a new resource I can discover or a new pathway to find these people, find old skaters, old BMX heads. Then it's the standard: checking eBay first thing when you wake up, checking apps, having people around the world helping the cause.
Do you go out looking for something in particular or is it more just see what's out there?
You can never really do that, I don't even go out on the road without a strong lead. It's so unrealistic to just stumble upon this stuff; unless you have a real lead, unless you're tracing surf shop to surf shop or skate shop to skate shop.
Are there still a lot out there?
There's still a lot out there, in the US I have no doubt. People say the shoes are going to run out, and supply will be an issue one day – this will be a test of supply, this new platform – but I think there's still decades in these shoes.
Is there a grail?
There's not many on the list, I've crossed a lot of them off. There's an early '70s skate shoe with mesh windows on it, it didn't have a name, but this is up there on the list. Then it's finding them in my size. I've crossed these things off the list but I can't wear them. It's finding the grails as something that I can wear.
Is there a Vans era that is your favourite?
Not really, I relate most to my era when I was young and a teenager. So the late '80s, early '90s for me is the time when there was so much flare, so much color coming from the neon '80s into the wild, anything-goes '90s. But I'm also stoked on '70s skateboarding, late '90s snowboarding, really early '60s surfing stuff. So it spans that whole spectrum.
How is it moving into the Vans space?
It's surreal. I was doing this [setting up] last night, finished at 4AM and just felt high. It hasn't sunk in yet. Vans have voiced back to me that this legitimizes the brand, it legitimizes what they're doing and for me to authenticate what I think is such an authentic story. It's mind blowing. It means a lot.
You've worked with Vans in the past, but how did the process of going from collector to collaborator work?
Step by step, just building with each activation. Start by supplying product, then you start supplying and curating a display, then you start copywriting, then you start consulting on design and it just grows. It was also a motivation to help keep my shop open, because it's a struggle with rents in London and expensive shoes that are rare, an obvious choice was for Vans to help subsidize a space for me. This is the obvious choice and hopefully a springboard to doing more of these things, and collaborating on product, apparel. This is the dream. To help design, to help revisit these old methods, bring them back, oversee the production and the design. It feels not that far-fetched now.
Why do you think Vans, and brans more generally, are so keen to recognize their history?
Because its such a heritage-based brand, it's really important to represent that. It's interesting how lots of brands are doing that. People want something with substance, they want authenticity, and they don't want something superficial. Brands need something, more they need a backstory. History adds relevance and substance and emotions.