Joey Badass Doesn't Think Donald Trump Is the Only Problem in the US
"We had these problems with Obama."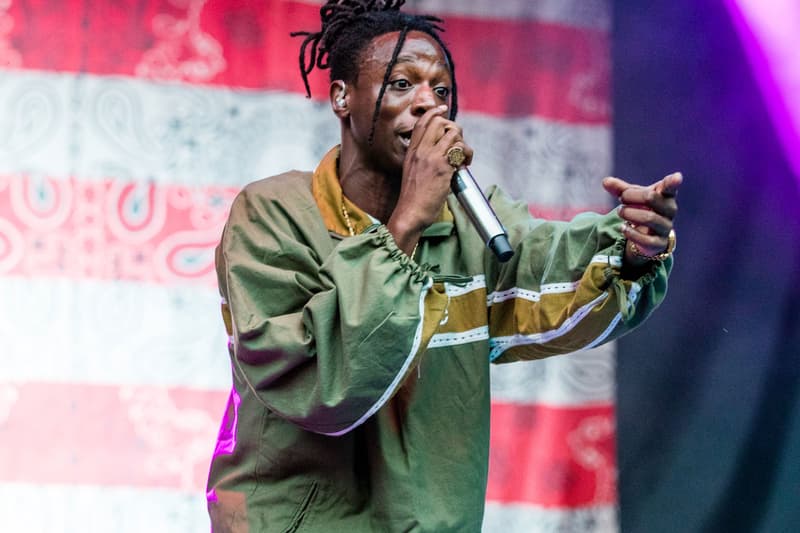 Joey Badass is definitely not the person to shy away from political topics, as shown in the lyrics of his latest album, All-Amerikkkan Badass. However, the rapper now was that he regrets mentioning Donald Trump's name on the LP — on "Rockabye Baby" featuring ScHoolboy Q, he rapped "And if you got the guts, scream, 'F*ck Donald Trump.'" In an interview with the London Evening Standard, Joey says that rather than changing his mind on what he thinks about Trump, he feels that the lyrics distract people from the real issue.
"Yes, there's a f*cking popularized douchebag in the office right now but he's only making these problems worse, he's not the reason for the problems," he expresses. "Like, we had these problems with Obama. Stop thinking Donald Trump is the only problem. Like, he's one of the many problems. I wish I didn't even f*cking say his name on the album because in every interview people are asking me about him, and I don't give a f*ck about him. [...] Yeah, I said 'f*ck him' but who's not saying that? Who's not on that type of wavelength? He's a part of the times, but just a little part of it."
The rapper further clarifies that he was working on All-Amerikkkan Badass before Trump took office, therefore he was criticizing issues that already arose during the Obama administration.
Check out his full interview with London Evening Standard and let us know if you agree with Joey's stance.