What Do Rap Veterans Think of the New Wave?
Six times OGs spoke their mind.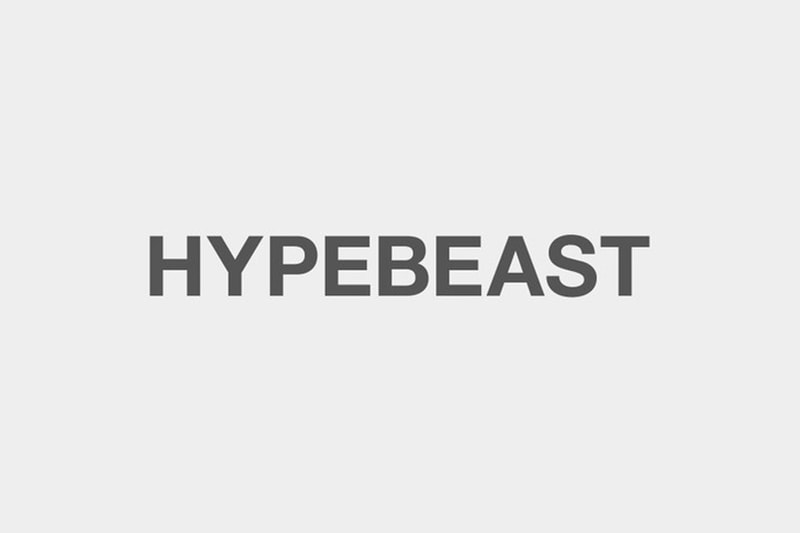 [gallery columns="3"]The old school versus the new school. This is one of the most talked-about subjects in rap music, especially when a new sound or style pops up. The debate's happened in the past, it's happening now and will likely continue to happen for the years to come. The old rap-new rap conversation recently occurred in a live performance last week at The Catalyst in Santa Cruz, California, when Chief Keef stopped his set to issue a statement directed at rappers with colorful hair. Although he didn't reveal who he was referring to exactly or why he had an issue with them, Keef promised that "the old (school) Sosa" is coming back and the style the Chicago rapper feels is currently buzzing will terminate in 2017. Keef is not exactly considered as an "old-school rapper" in the traditional sense but in the four-plus years since his emergence, many trends have come and gone. Sometimes, a generational divide in rap and other art forms can be as little as two or three years.
It is not a recent phenomenon that older rappers are slighting younger rappers: LL Cool J beefed with Canibus, Canibus got at J.Cole, KRS-One clapped at Nelly, Lil' Kim tried getting at Nicki Minaj, Lord Finesse tried suing Mac Miller, The Game and Young Thug swapped words — so on and so forth. Sometimes these cases involve legal issues such as unauthorized sampling. Other times, arguments derived from differences in cultural or stylistic preferences. Nevertheless, there are many older rappers who give props to and support up-and-comers. Wyclef Jean, who gained recognition in the mid '90s via his crew The Fugees, compared Young Thug to Tupac earlier this week. Other legends like Andre 3000 and Erykah Badu have also commended Thug for his talent.
We've compiled a list of six notable times in recent years where old school rap artists embraced and/or rejected new school below.
Ice T vs. Soulja Boy (2008)
Age: 58 and 26
The Ice T and Soulja Boy saga is one of the first and most iconic "modern day" old school vs. new school beefs. When Mr. Tell 'Em dropped "Crank That" back in 2007, kids all over the globe tried learning the dance. One OG who wasn't feeling the "Crank That" fever was Ice T, and the South Central rapper wasted no time getting at Soulja for it. After taking to a mixtape he released in 2008 to say that the then-17-year-old rapper was young enough to be his son, T called out Soulja Boy for single-handedly killing hip-hop. Soulja didn't take Ice T's comments lightly, responding in a YouTube video he uploaded to his personal account where he roasted the veteran rapper for his age. The back-and-forths continued for some time, and Ice T even got his son involved with the debacle. Eventually, the beef died down and Soulja continued dropping music while Ice T resumed cracking fictional cases on Law & Order. In a 2014 VladTV interview, Ice T revealed that he regrets making the comments about Soulja Boy. He explained that his frustration at that particular moment derived from what he felt was a lack of difficulty in rap music.
Lupe Fiasco vs. Lil B & Chief Keef (2011-2012)
Age: 34, 27 and 21
We definitely would not label Lupe Fiasco as an "old school" rapper quite yet — the Chicago rapper only rose to fame a little over 10 years ago with the release of his critically-acclaimed debut album Food & Liquor. In 2012, fellow Chicagoan Chief Keef blew up after Kanye West and G.O.O.D. Music remixed his hit song "I Don't Like," ultimately getting the then-17-year-old a deal with Interscope Records. Lupe revealed in an interview with Baltimore's 92Q that he was not a big fan of the message in Keef's lyrics. He explained that the culture that the GBE member represents "scares him" because he felt perpetrators of Chicago's "skyrocketing" murder rates all tend to look like Sosa. This led to a back-and-forth spat on Twitter between Lupe and Keef — the former tried to keep the conversation as peaceful and loving as possible while the latter retaliated with what Lupe described as "vitriol and malice." Lupe ended the conversation by saying that his 2012 album Food & Liquor II: The Great American Rap Album Pt. 1 would be his last. Thankfully, it wasn't.
Despite the whole spat with Keef, Lupe, as a person who shook up the hip-hop audio-sphere himself, is far from somebody who hates on new radical ideas and changes in rap music. He was more bothered by Chief Keef's lyrical content rather than the way he was rapping. Case in point: Lupe took to Twitter in 2011 to show his appreciation of Lil B's then new, surprise album I'm Gay (I'm Happy), asserting that the titling is "absolute genius." The Chicago artist even took to his website to write an essay on why he likes The Based God.
N.O.R.E vs. Vince Staples (2015)
Age: 39 and 23
In an interview with TIME magazine released in October last year, Vince Staples addressed why he feels the '90s is not better than other decades. The Long Beach rapper spoke on a variety of subject matters like Pokemon, Backstreet Boys, economic prosperity and more. However, many viewers at the time felt that Vince was solely addressing '90s hip-hop. It was because part of the segment featured Vince saying that he feels "Tupac and Biggie were the staples of the '90s," but the era didn't breed some of his favorite stars like 50 Cent and Kanye West. Just to back up his point, the Summertime '06 mastermind even went as far as to saying that Bow Wow is one of his favorite rappers of all time.
These statements rubbed many people the wrong way, including Queens rapper N.O.R.E. Noreaga said that in the '90s, one had to be "nice" to get a deal and indirectly tweeted Vince saying that he shouldn't call something overrated if he never lived in it to "appreciate its value." Vince clapped back at Noreaga on Twitter, calling him "a grown man" who should be hitting up someone of his age like Vince's manager Corey Blacksmith instead of Vince if he had a issue. "I thought you was a super thug n*gga," Vince remarked. This led to a back-and-forth where Vince knocked people who emphasized importance on "hip-hop history" but aren't "pushing college or education in general nearly as hard." At one point of the conversation, Tyler, the Creator even hopped in and sided with the Long Beach rapper.
Ghostface Killah vs. Rich Chigga & Action Bronson (2015-2016)
Age: 46, 17 and 32
When then-16-year-old Brian Imanuel aka Rich Chigga dropped his viral rap video "Dat $tick," he blew the Internet up and became an instant international celebrity. Several months later, mysterious media company 88rising recruited a handful of renowned and buzzing rappers for a reaction video. Most of the young up-and-comers (except for 21 Savage) commended Chigga for his music and style, but the biggest surprise was that a hip-hop OG like Ghostface Killah gave Brian some dap as well. Not only was Tony Starks feeling the song heavy, the 46-year-old Wu-Tang Clan member even wanted to drop his own verse on the track. GFK stuck to his promise; he and Pouya actually jumped on the official remix of "Dat $tick," which was released yesterday.
Ghostface didn't always have a peaceful relationship with "new" rappers. When Bronson ascent to the rap game in the beginning of the decade, many fans pointed out similarities between their voice and flow. In spite of this, the two had nothing but respect for each other. However during July of last year when Bronson was asked about their similarities, the Flushing rapper-chef said that Ghost was not "rapping like this no more" and that he "needs something." The Wu-Tang rapper took it personally and was inspired to make an epic six-minute rebuttal over Teddy Pendergrass' song "Be For Real."
KRS-One vs. Drake (2016)
Age: 51 and 29
One of the biggest topics in music last year was on "ghostwriting." It happened after Meek Mill called Drake out for reportedly using a ghostwriter to pen his "R.I.C.O." verse. Other than giving birth to the ongoing Drake-Meek Mill beef, the subject sparked the question of if rappers are still legitimate of he or she does not write his or her own rhymes. Hip-hop veteran and connoisseur KRS-One, who in the past has been relatively vocal about hip-hop's state, surprisingly gave ghostwriting the green light. In an interview with N.O.R.E. and DJ EFN's Drink Champs show, the former Boogie Down Productions member said that if a rapper has "got a dope writer" that can make him or her "sound like something," they should "go ahead and get with dude." KRS believes that the important issue is "writing dope rhymes," regardless of where it comes from. The South Bronx rapper said that he has "never had the privilege of someone writing for him," but if someone like Rakim came to him with some material, he'd "say that sh*t." He commended Drake, saying that the Toronto rapper is underrated because people see him as a pop star but feels that the 6 God's lyrics are "still dope from an emcee perspective."
Pete Rock vs. Young Dolph & Lil Yachty (2016)
Age: 46, 31 and 19
Last month Pete Rock called out Young Dolph via social media because he felt that the Memphis rapper is glorifying cocaine use, specifically on his song, "In My System." The record producer, DJ and rapper known best for his 1992 hip-hop staple with CL Smooth, "T.R.O.Y." then reposted a video of a listening session for Dolph's project, where the track is being played with children around. The OG followed up with the comment: "I need a dust bin to sweep these dudes up and exit them in the can." Dolph took offense and hopped on the comment section of the post, saying: "I don't know you, and you don't know me apparently," then called Rock "lame as f*ck." Young Dolph fans blew up Pete Rock's Instagram comments with dolphin emojis.
Less than a week after, Pete Rock took to his Instagram again to throw some shade at Lil Yachty by posting a video of the Atlanta rapper's Hot 97 freestyle and some thumbs down emojis. Although Yachty originally clapped back with a "f*ck you" and a "like Dolph said, f*ck a Pete Rock," he later took his sentiments back. Boat followed up by saying that he isn't mad at the producer because of his personal preference, because the 19-year-old doesn't like Pete's type of music either. He concluded: "It's not f*ck you. Bless you. 'Cause at the end of the day, what we're doing over here is not going to stop growing because a old head don't like it. The world will continue to spin."