Jean Paul Gaultier on Streetwear, 'Fashion Freak Show' and Gay '90s Paris
The designer comes full circle at the Folies Bergère.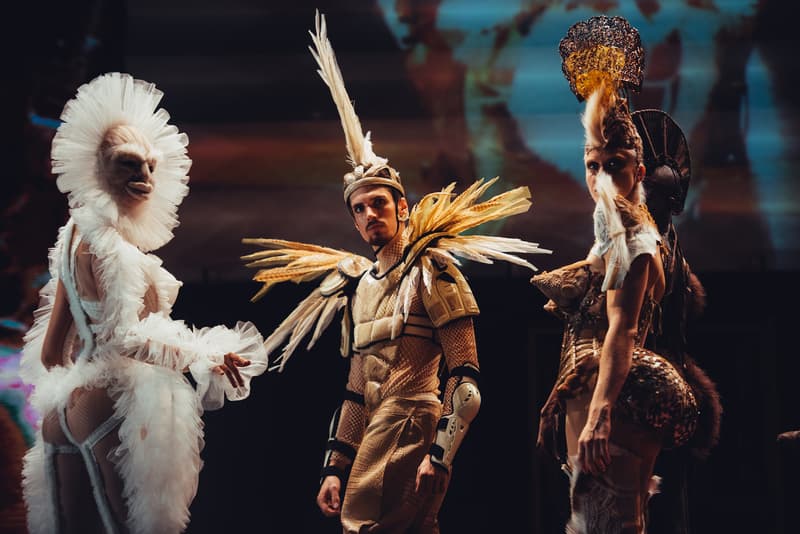 1 of 5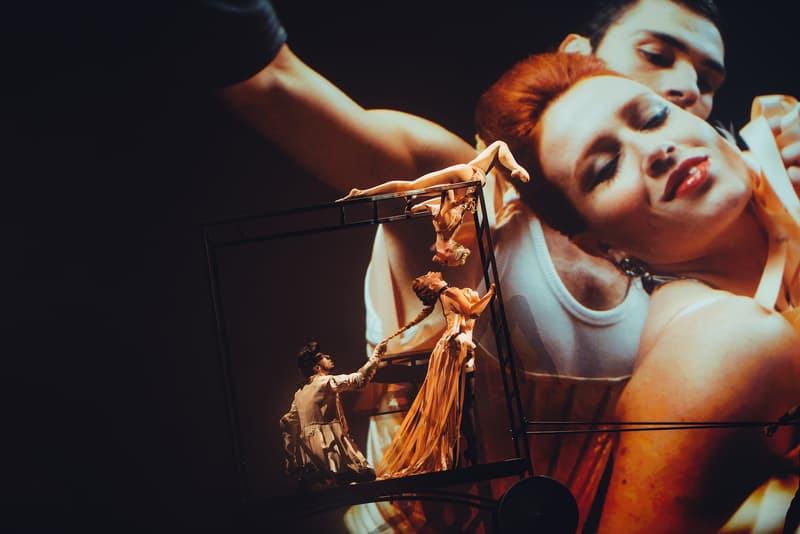 2 of 5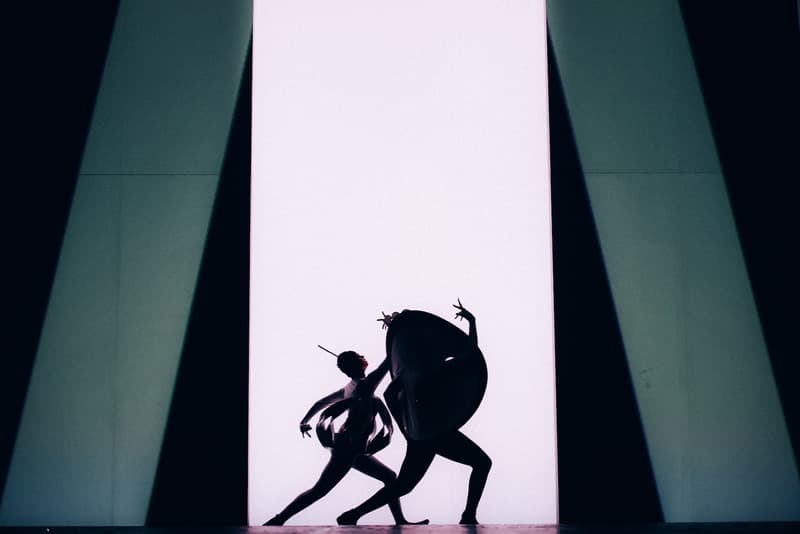 3 of 5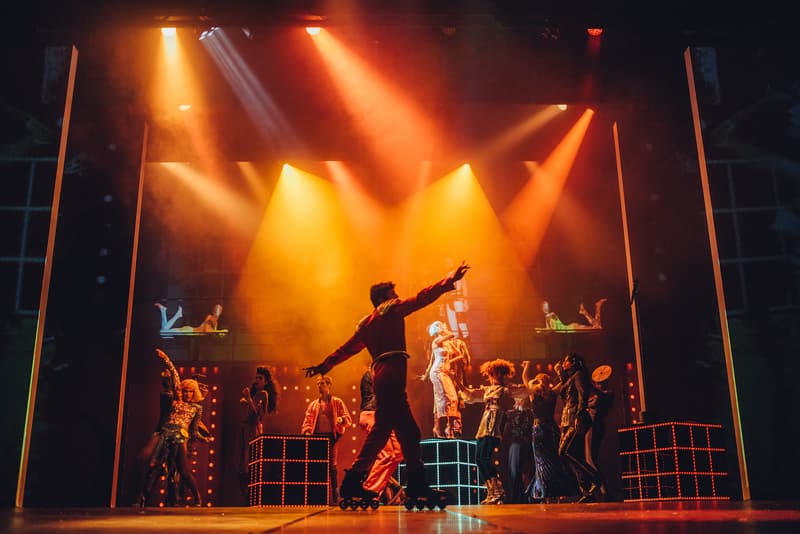 4 of 5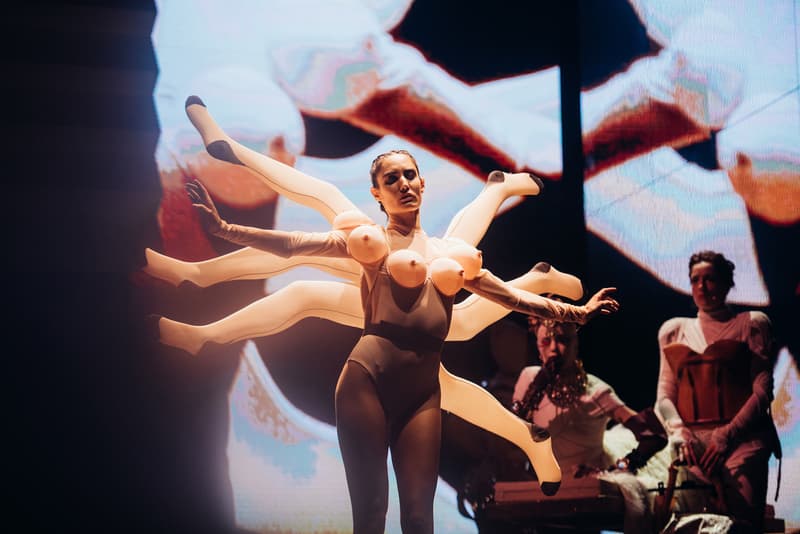 5 of 5
We're a few hours away from the Met Gala 2018, sitting in the restaurant at The Mercer Hotel in Soho, New York. Somewhere upstairs, Jean Paul Gaultier has a pop-up studio, where he and his team have spent the last several days making final alterations to a dress that will later hit the red carpet.
After formalities — I sign an NDA and he orders two pizzas for the table — Gaultier hints at who he's fitting for fashion's most-hyped night of the year. "Well, her name starts with an "M" and there are actually two outfits. One will feature a conic bra and the other, let's say, will be ICONIC," he booms.
Gaultier's use of the word "iconic" carries a certain weight; decidedly more convincing than the Instagram generation popularization of the word. After all, dressing Madonna in Gothic-inspired couture for the "Heavenly Bodies" edition of the Met Gala was only the latest in a four-decade career creating provocative moments that has earned him the title of fashion's enfant terrible.
Throughout our conversation, Gaultier mentions the likes of Pierre Cardin, Yves Saint Laurent, Christian Dior and André Courrèges in passing. It's a sobering reminder that Gaultier is one of few still-standing designers who links contemporary fashion to a past generation of great couturiers.
Since folding his ready-to-wear-collection in 2014 — citing disenchantment with the pace of the industry — Gaultier has maintained his couture business, engaged in collaborations and launched a series of fragrances, most recently,"Le Male in the Navy." Now, Gaultier brings his anti-establishment mind to launch Fashion Freak Show, a cabaret-inspired show premiering October 2 at the Folies Bergère in Paris.
Below, Gaultier on his new undertaking, love for streetwear, living through the height of the AIDS epidemic in Paris and his take on the fashion industry.
Was there a point you realized you were going to be one of the most recognized designers in history?
Yes, I always knew it! No, to be honest, I didn't do this profession to be famous or to have money. For me, it was more a question of adaptation to society.
Can you expand on what you mean by adaptation to society?
When I was a child, I was loved by my family, but rejected at school. I was a lonely child, very involved with my own dreams and doing things that I liked myself. One time, I saw the TV, because my grandma let me see everything on the TV and I saw a Folies Bergère, like a cabaret. The day after, I went back to school, and I was sketching it.
The teacher saw what I was doing, she made me stand up, and she first hit me on my finger with a ruler. Then, she made me stand up and put the sketch on my back, to make me the fool of the class. But the guys that otherwise rejected me at the time, they saw it and said, "Oh, yes, please make me a drawing like that one!" So, at the time I realized that through my sketching I could be accepted.
How old were you?
I was nine. But then at the age of 13 I came across couture, and I wanted to do that. I made sketches until the age of 17 or 18 and sent them to different couturiers and then PAM! Pierre Cardin. So, it started like that. My school was my own school, by note-taking, reading, imagination. Sometimes I think education, of course, is good. Teaching can be very good, and very complementary, but you have to also have freedom.
What was it like being closeted, in the earlier years, when you were first discovering fashion?
Before I started to work, I was of course lying a lot at school. After, when I started to work, I said, "Now I am doing what I want. Now I have no lie to say."Also, I was lucky because I think that my grandmother always felt that I was gay. Quite early she gave me a book which is incredible when I think about it. I didn't really understand its subject, but I understood it was something special. One guy was getting to have some sort of adventure. I didn't even really understand sexuality at the time. But I felt it was something that two men can be attracted — it was something like that.
And also, I learned very quickly that, for example, Mr. Bergé and Saint Laurent were together and living together. So, it's like, in the profession I do, it sort of showed me the way, "Yes, you will be that too." [laughing]
Well, even in fashion, today, and especially several decades ago, coming out can be extremely difficult.
Honestly, it's much in thanks to Mr. Bergé and Saint Laurent to already have that life open — it was in the '60s. In some ways I was very lucky, because my parents were very open minded. There came a point when I told them, "You know, I am gay and Francis is gay also and we are together," and they said, "Do you love each other? Ok, that's good for us."
One thing that you have to see, I don't know if it will play in America, it's 120 battements par minute (120 BPM.)
The movie about AIDS in France in the 1990s?
Yes. It's absolutely fabulous. Beautiful. It's not only excellent but also super authentic and realistic in documenting what actually happened in Paris. The director of the movie is one excellent director who also did a movie before about gay prostitutes, Eastern Boys. It was really done perfectly.
How was being in Paris during that time for you?
It was that my boyfriend died of it. You know, it was that. Little by little it was terrible because you couldn't say the word "AIDS." You couldn't say sida. We say sida in French. It was prohibited, like taboo. And of course, it was all about being gay. And of course, everyone was fighting at first, everywhere.
There is one thing that the French did that was positive. There was one time that all the TV channel's, the six most important TV channels, made a TV program together. So that was incredible because they worked together to show a show about AIDS at the same time. For the first time, people were speaking about AIDS and saying it wasn't only gay, it could also affect heterosexual people, it could also be for different reasons.
Shifting back to the industry, you've been designing for decades, how do you feel it's changed? Whether positively or negatively?
I shouldn't say that it is positive or negative, it is change. It's only that you accept or you don't accept it or you leave it or you don't want to leave it. Yes, there is big change of course. Now, marketing is the base of everything.
It's very different from when I started when I could use my freedom all the time. I am still very free, so I am not to complain at all. The only thing I should say is there a lot of talented designers, a lot of clothes, but maybe not enough people to wear it and to afford it. So, for me, that I wanted to be loved for my clothes, I am maybe not so much loved for my clothes now. [laughing]
Well, now you can be loved for your perfume. How has taking on launching colognes like "Le Male in the Navy" been for you?
Yes, it's almost like a kind of  clothes, because you really jump into it when you have to make a batch of perfume.
What do you think designers need to do in response to the surplus of design?
I think there is too much of everything, not only designers. I think it's like, concentration, there is too much clothes, and not a ton of people to buy it. Too much of everything, even movie. I love movies, but there is so much. I cannot see them all. Or you bring something that truly that goes with the times. But, I think it's a moment of big change. There is something social that happened, now it's like a mutation, social also with the internet. It's all that in addition to what's happening politically, religiously, all the things like that. Every time, even on the clothes, it's only reflective of what's happening in society.
Since you stopped showing ready-to-wear, you've had more time to focus on couture and other projects? Can you speak a bit about what's been occupying your time?
Oh yes. Of course. It's my life to do things and create things, so I'm focused on couture and also creating experiences, collaborations. Now, I have my show, Fashion Freak Show.
Can you tell us more about Fashion Freak Show?
I think it's fashion, it's freaks and it's a show. It's more like a cabaret musical, opening in Folies Bergère first for eight months. It's about fashion, it's about beauty. It's about a bit of my story. I can't write, so I wrote visually my story with the things important to me and speaking about different things about what happened to me and through the period I went through. It comes from '50 something, from my birth, until now. It's a story but the story is not told by one person's narrative but it's different people. One or two that will sing, choreography, speaking also, video, all mixed in a fashion show of course. Because it's fashion.
How do you feel about streetwear?
I was super influenced by streetwear. I think it's great. But it has to be at the price of streetwear. I don't like when it's kind of a plagiat (plagiarism) of streetwear.