Visual Engineer and Graffiti Artist ClogTwo Talks About His Progression and Singapore's Art Scene
"If you want to evolve in the future, you need to let go of what you've done, even if it's your best piece."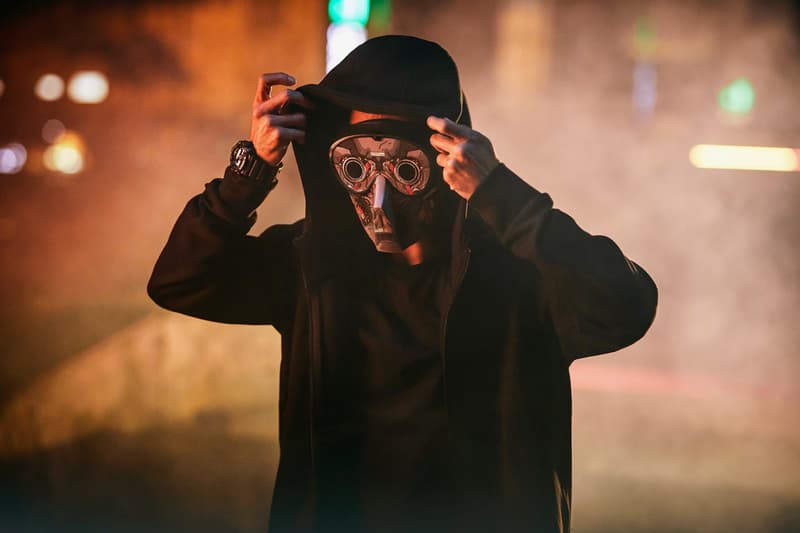 Launching the second segment of its three-part We the Gs video series, G-SHOCK presents "Vol 2: Shock Your Style" to celebrate it's 35th anniversary. Built around mysterious live activations, limited collaboration pieces and graffiti installations, the campaign focuses on 3 representatives based in Singapore in the expertise of arts, street fashion, and music.
This time around, the Japanese watchmaker taps visual engineer and graffiti artist Clog Two (featured in WetheGs Vol 1: Shock the Street video teased recently)  to showcase one of the many facets of street culture while highlighting the "Cool Nipponica" aesthetic. "I have been wearing G-SHOCK since I was in the army because it's a tough product that can go through anything, and I've always loved the aesthetic and ruggedness of the watch," said the artist. "Because of that, I've always wanted to do a collaboration with G-SHOCK – it's something that has always been on my wish list. Now that I'm doing Mecha Soul, it just ties in very well."
Learn more about how Clog Two discovered graffiti, Singapore's stance of the controversial art form, and how today's contemporary and digital media artists inspire him. Win the 35th Anniversary G-SHOCK Limited Edition watch via G-SHOCK's site.
The "Two" in my moniker is a reminder to always stay humble and that there is always room for improvement.
How did the moniker Clog Two come about?
I first started painting graffiti in 2004. When we use a spray can and the nozzles/caps gets stuck we called it a "clog." I didn't manage to finish my first piece because my caps were clogged and it was a total mess. From there, I just took up the moniker "Clog." And then slowly, as I moved on, there were competitions and people started hiring me for commissioned projects. I always remind myself to put myself second and to strive for improvement. So the "Two" in my moniker is a reminder to always stay humble and that there is always room for improvement.
Walk us through a day in the life of ClogTwo.
I would say I have a pretty routine life – start off my day with coffee, get some fresh air and attend to emails which are part of my daily life for work. For commissioned work, I constantly think about how I can progress as an artist, not just in graffiti, but also how I can mix digital and traditional elements together or come up with a new concept. It keeps me busy together with my wife/partner, Inkten, at Ink&Clog. We always want to try new things and apply whatever we have learnt to build a solid foundation first. We've already done graffiti and we've already done fine art, contemporary art, and now we are slowly moving to digital media.
If you want to progress and evolve in the future, you need to let go of what you've done even if it's your best piece.
How has your journey as an artist evolved?
Personally, my transformation went from drawing to 2D artwork and then slowly picking up spray paint. Graffiti made me more open-minded as a person because you meet different people from different backgrounds – some of them are engineers, stewards, and teachers. We all come together for the sole purpose of painting the wall. You don't have to be an artist, but as long as you have the love for graffiti, it pushes you forward, it changes you as you go on. As a teenager, you would always feel angry when someone paint over your wall. But as you grow older and you have more experience, you learn to let things go and this is where you kind of relate it to life. If you want to progress and evolve in the future, you need to let go of what you've done even if it's your best piece.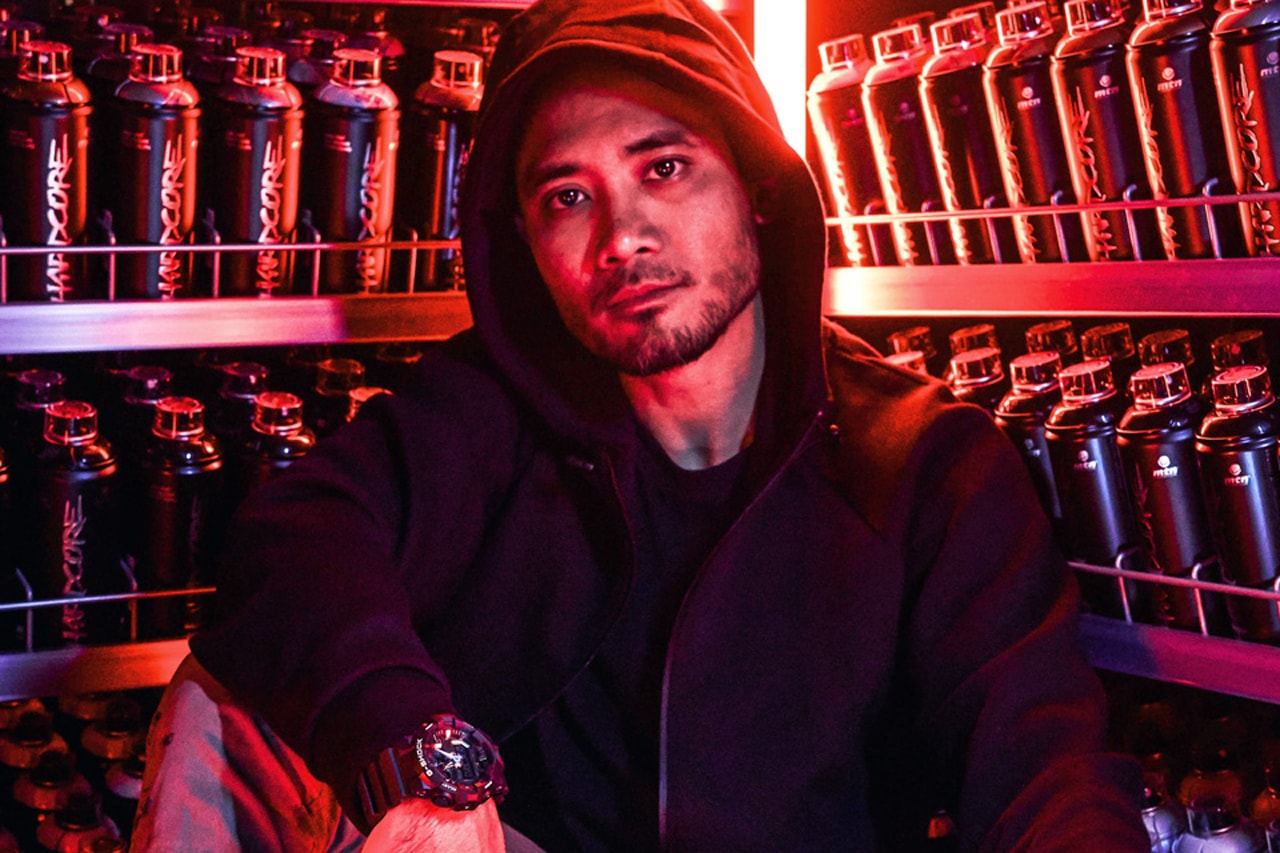 Who or what inspires you? Or rather, how do you find inspiration?
Definitely not from art or any graffiti. For me, it's conversations that I have with people, even from the simplest things like the movies, the books that they read, the experiences that they had, and anything outside of graffiti. That's where I get inspired because I would talk to contemporary artists, digital media artists and their installations. Their approach is different so that's how I grow as an artist because I won't be doing the same traditional graffiti over and over again.
What are some of your proudest moments in your career?
I don't think I have any yet because it's a constant growth. Today can be a proud moment for me. Even the smallest thing defines my proudest moment. Meeting an old friend can be the proudest moment in my life right now, even waking up today is the proudest moment. My definition of proud is on a day-by-day basis. For my proudest work, it would be doing Mecha Soul in 2012. I didn't see it as my proudest work at first but after this year, I started revisiting it and feel that it's one of my proudest work.
It's not about quantity, it's about quality. You are creating something that is timeless, especially in today's fast-paced society.
Singapore has very strict policies on graffiti and street art in public places. What are your thoughts on Singapore's shift in the art scene?
It's not about the aesthetic and the number of likes on social media. Of course, it's a good thing to showcase your artwork on social media because you get exposure bu, it also gets diluted in a way. You don't have to produce 1,000 artwork and showcase 1,000 artwork. You just need to do 1,000 artwork and show one masterpiece. It's not about quantity, it's about quality. You are creating something that is timeless, especially in today's fast-paced society. What happens if I vandalize a billboard and then a curator comes in, picks up the billboard and puts in a gallery? It automatically becomes art so there's where the line gets blurred. You can actually take anything from the street that is being vandalized, put it inside a gallery, and it becomes art. So that's the exploitation of graffiti because it's vandalism but it's free art for everyone.
What music do you listen to when you're in the studio?
I listen to a lot of instrumental music, specifically experimental hip-hop. One of the local producers that I've been listening to is Imran. There's a bit of connection here because he doesn't get inspired by music. He gets his inspiration through art and when he creates his beats, we get inspired by his music.
How does G-SHOCK fit into your lifestyle as an artist?
Graffiti is mainly outdoors and we are always on site. It's part of the toughness that we have to go through: the elements such as the sun, the rain and the physical activity such as climbing. I guess that's how the watch relates well to the things I do because it's something that can last very long as compared to other watches. It makes you more authentic because it's meant for outdoors. The paint splatters that I get on my watch kind of archives my life as well.
1 of 6
2 of 6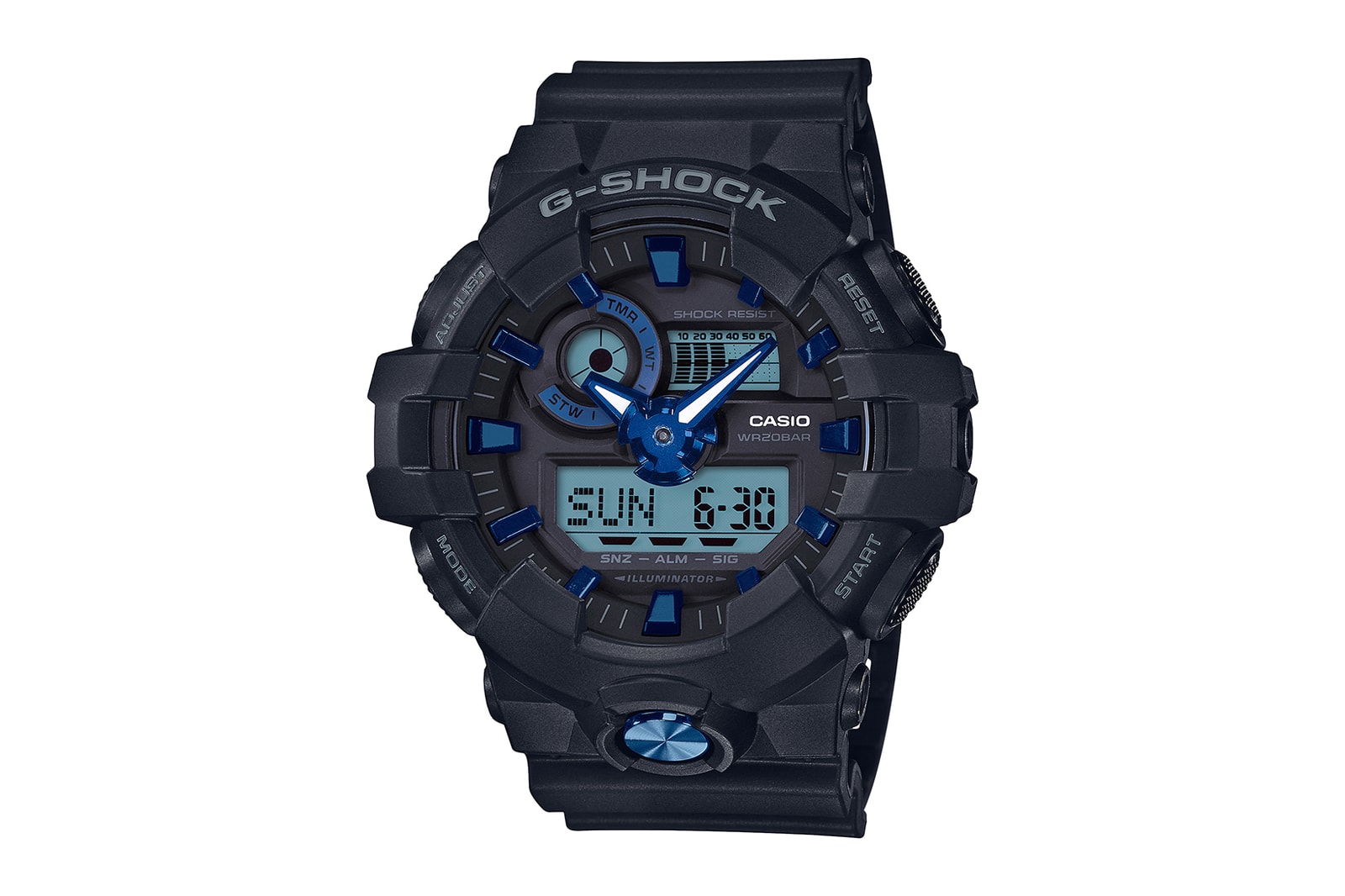 3 of 6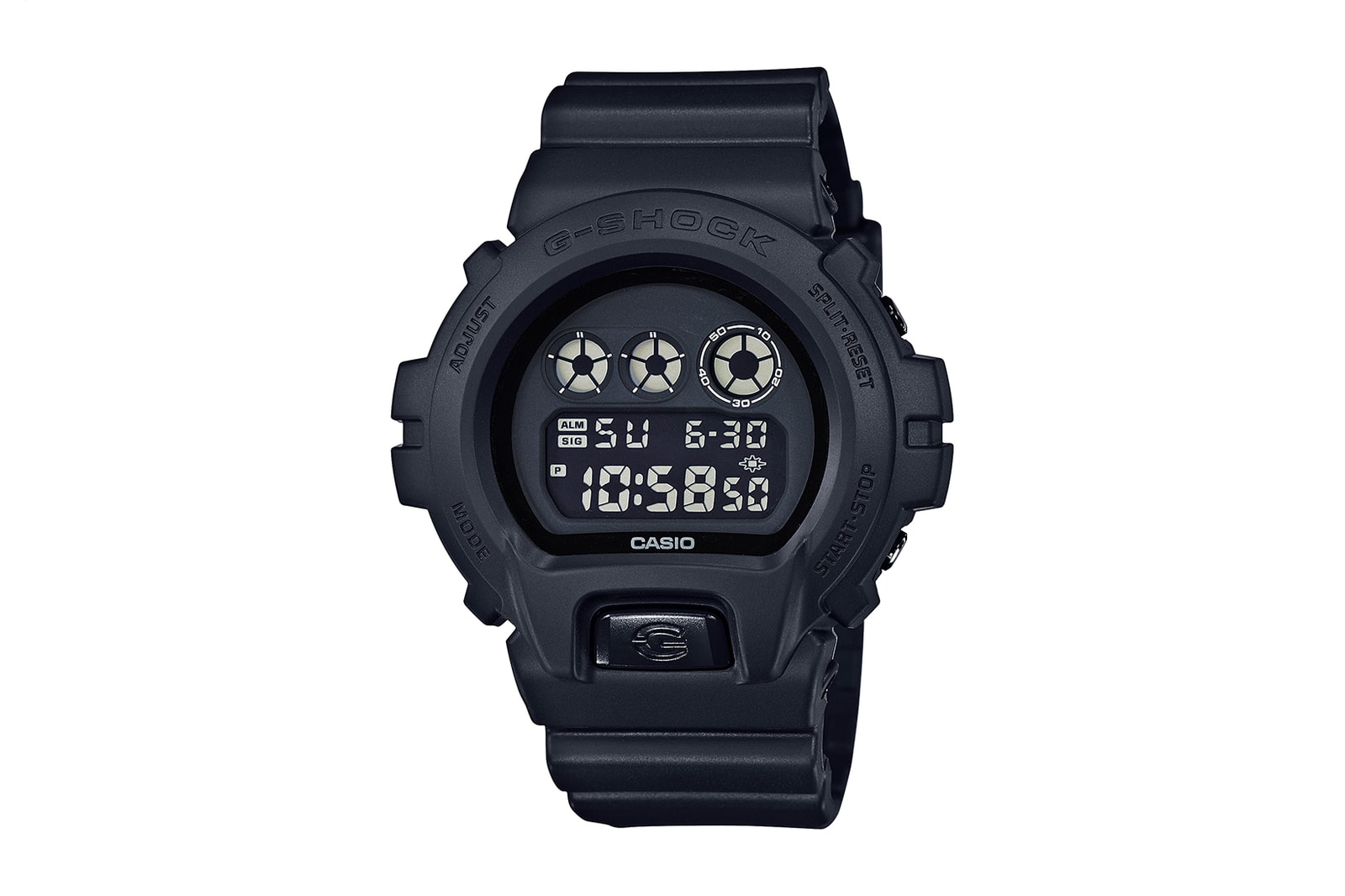 4 of 6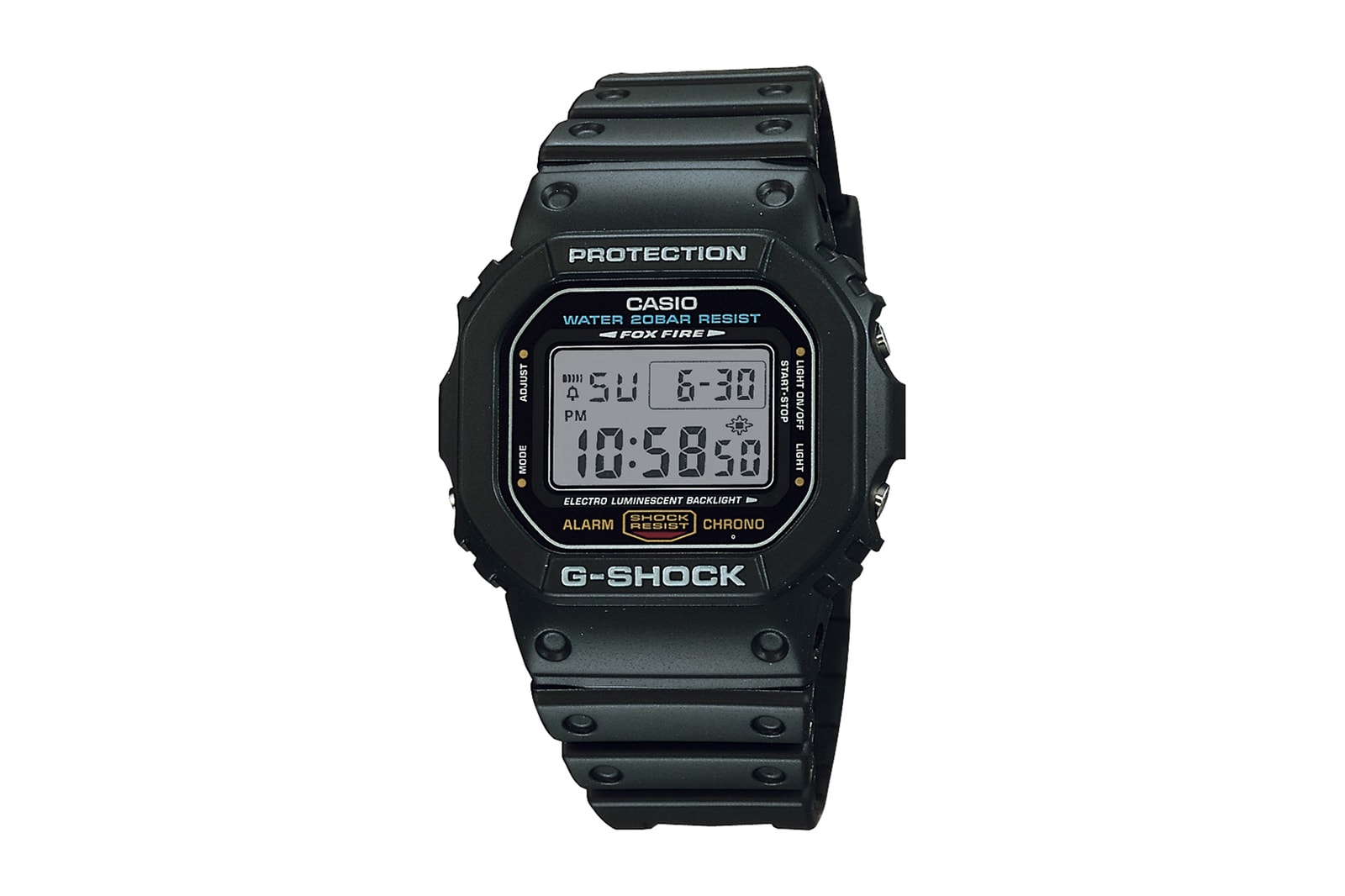 5 of 6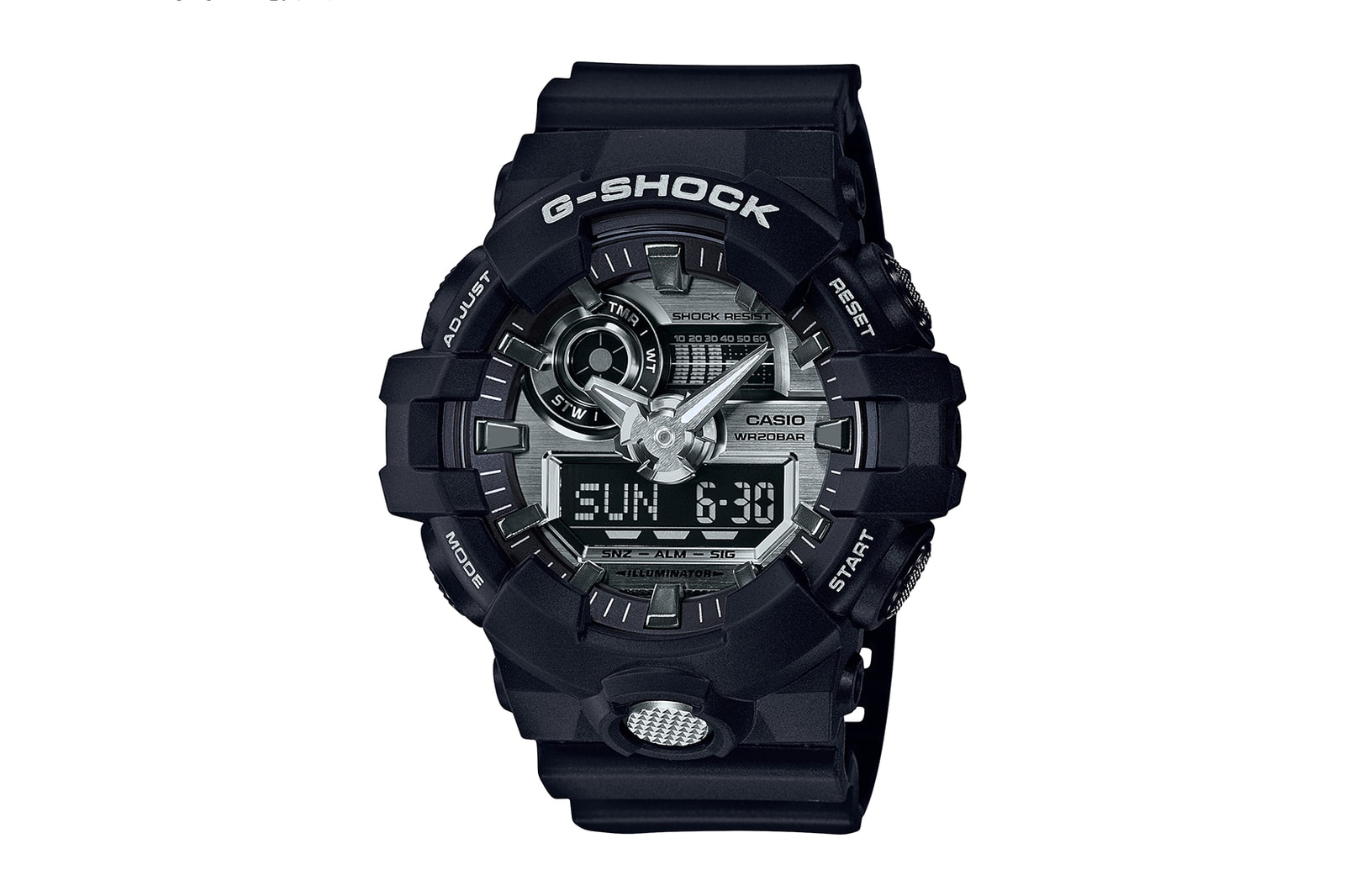 6 of 6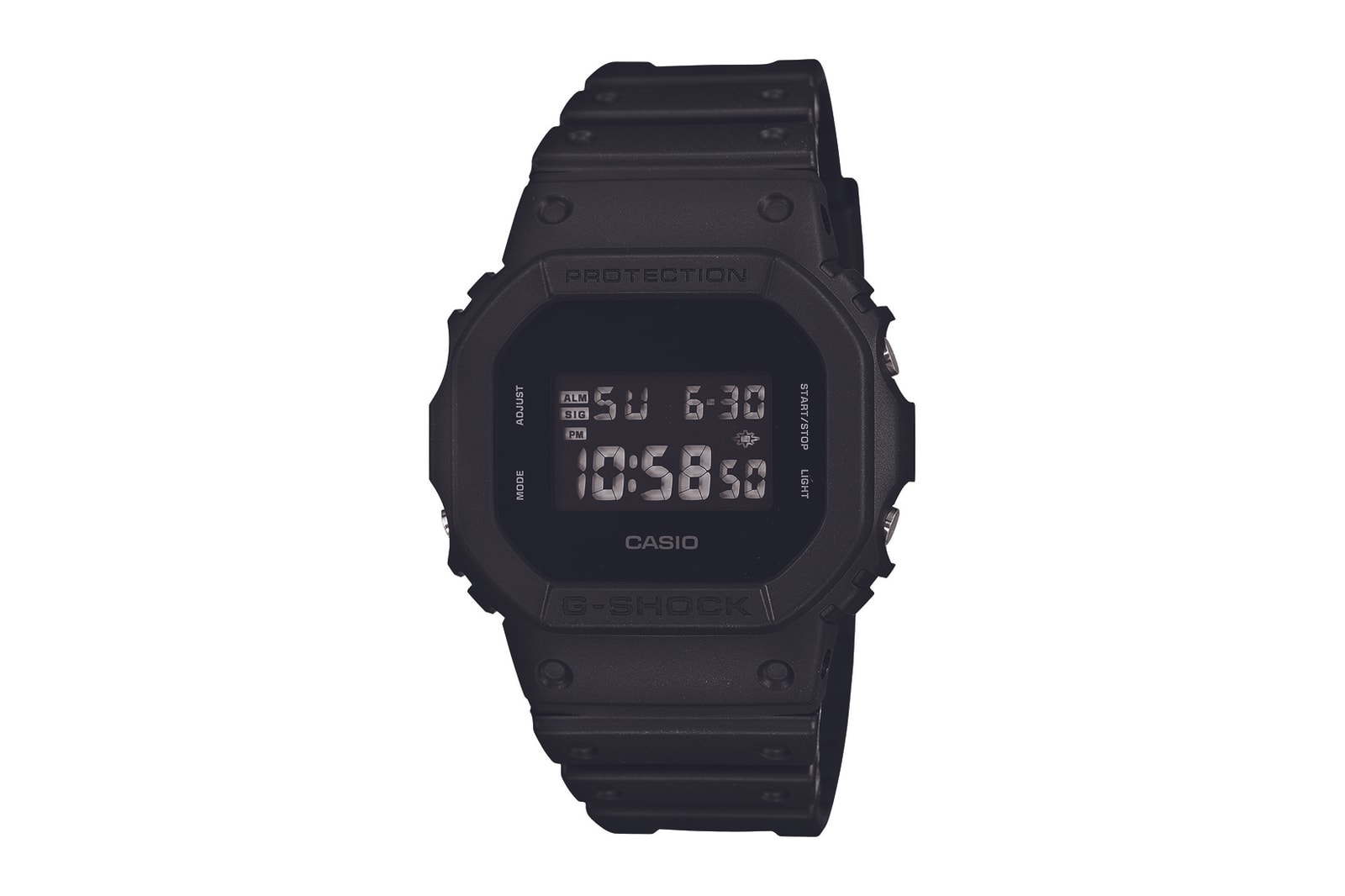 What are some of the elements of G-SHOCK that made you want to work with the brand?
It's the whole aesthetics and ruggedness of the watch. It's neither masculine nor feminine – it works well for both parties and I guess that's the beauty of G-SHOCK because anyone can appreciate how the G-SHOCK watch looks like. The style also fits nicely to what I'm doing now – it's very synergistic.
Finish this sentence: "If I could turn back time, I would…"
Start doing things the same way I'm doing now. Because I enjoy what I'm doing, and I would love to go through the same thing but just at a slower pace.
What's next for you?
For now, I am just focusing on Utama because it's not just having a community, but building it stronger. It's a small community but it's growing. So, in a way, I want us to build it together and not just me supporting it.