5 Musical Gems You May Have Missed This Week
Featuring Nicolas Jaar, Ariel Pink, Bilal, Big K.R.I.T., Ekali and more.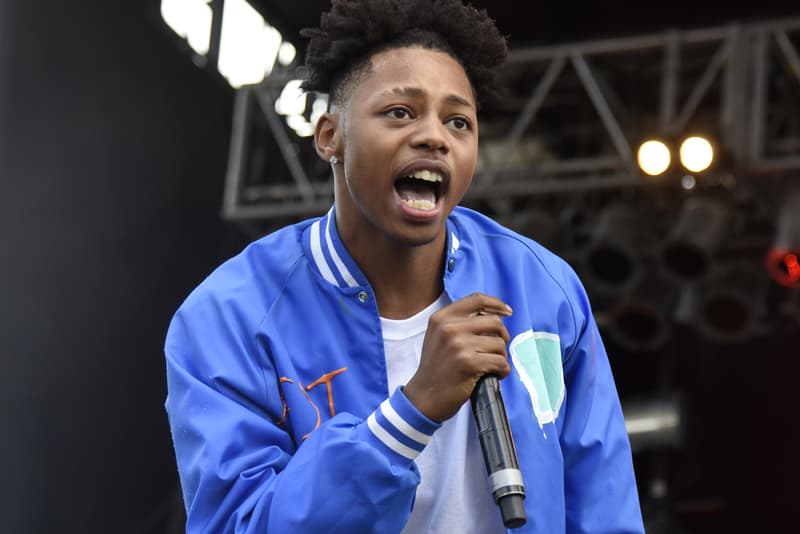 Only two weeks into the new year, 2017 has already seen an overwhelming amount of celebrity gossip, all the beef and drama constantly in the headlines. There's also been a lot of good music releasing too, fortunately for us. In the past few days, Alicia Keys and Kaytranada shared a masterful collaboration, "Sweet F'in Love," Lupe Fiasco dropped a comeback joint "Jump," and there even was new track preview from Travis Scott. Juelz Santana recently flipped Drake's voice into a song and Mike Tyson released a Soulja Boy diss track. Yesterday, Bonobo and Nick Murphy (Chet Faker) collided for "No Reason," and Toro Y Moi and Rome Fortune linked up for "Leotard."
Of course, we're unable to highlight every good song that comes our way, so today we've put together a short roundup of five musical gems that you may have missed out on this week. Check them out below and let us know which one you're feeling the most.
Ekali & KRANE – Akira
Ekali & KRNE, two dominant forces in the electronic music scene, paired up for their first collaborative single, "Akira." The track blends element of trap and future bass, and successfully showcases both of these artists' unique production styles.
Kaiydo – Jumpin
"Jumpin" is the sixth track off the Florida rapper's Colors and Sounds demo. The bouncy record finds the artist celebrating a successful 2016, blending rapid flows with dragged out hooks over Josh December's crafty beat.
Keyon Harrold featuring Bilal & Big K.R.I.T – Stay This Way
While you're probably familiar with the works of Bilal and Big K.R.I.T., you might not know who Keyon Harrold is. Well, the trumpeter and producer just dropped the first single of his forthcoming project on the net a few days ago. "Stay This Way" finds Harrold displaying his musical expertise over Bilal's vocals and K.R.I.T.'s rhymes.
Ariel Pink featuring Weyes Blood – Tears on Fire
Ariel Pink and Weyes Blood's Natalie Mering recently announced that they have teamed up for a new collaborative EP, Myths 002. Earlier this week, they've shared the first song from the forthcoming project titled "Tears On Fire." Be warned, it's a wierd one (a gem nevertheless.)
Nicolas Jaar – Sirens (Network Version)
Back in the fall of 2016, Nicolas Jaar released his album Sirens. Not long ago, the beat architect shared the "Network" version of the album — this version was streamed on his enigmatic Other People radio platform before the release of the album. This might not count as new music but it's definitely something for true music heads.