Lonzo Ball Says He Has More Music on the Way
Dropping on the family-owned record label.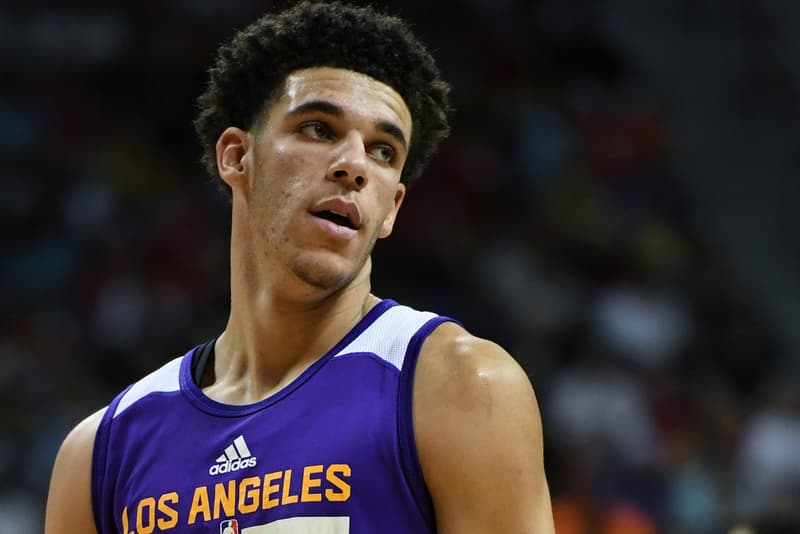 Another day, another Big Baller Brand headline. This time coming way of the eldest son, Lonzo Ball. The newly-drafted Los Angeles rookie, along with his two brothers and very outspoken dad LaVar Ball, kicked off the summer with the family's very own reality TV show. Drawing heaps of attention from his outlandish comments — such as stating "no one listens to Nas anymore and Migos and Future are real hip-hop" — to debuting his first single "Melo Ball 1," Lonzo doesn't plan on dropping his interest in music anytime soon.
Recently sitting down with XXL for an exclusive interview, the 19-year-old opens up about his rookie season with the Lakers, his family's reality show and the future of his rap career. Check out an excerpt below and make sure to head to XXL for the full interview.
You released a new song, "Melo Ball 1," for your younger brother LaMelo's debut shoe. When did you start rapping and what sparked your interest in rapping?

I started rapping a little bit, you know, last year, but obviously it's always been there my whole life. I've always been a fan of rap music. I've always liked it growing up so now that I have a lot of stuff going, whenever I have the time and lay something down, I'll go ahead and put something down, and a good opportunity came for me to actually take it serious with Melo's shoe so I took advantage of it and laid a few verses for the sneaker rollout.

Now that basketball and rap fans know you can rap, is there a mixtape or a project on the way? Or what's the plan you have in mind?

Yeah, so we actually set up a label and there's definitely stuff coming in the near future. I can't really talk about the upcoming stuff, but more is to come.

Oh, so there's a Big Baller Brand record label then?
Yup!

Will you be the one running the record label or is that something that your dad will handle?
I won't be able to to do so since I'm focused on the NBA season ahead, but definitely one of my dad's close people that he works with will handle the record label [Big Baller Music Group].

Have you gotten a chance to work with any rappers in the studio or even hung out with any rappers in their studio?
No, I just been working by myself.