Places+Faces on Meeting Influential Figures & Travelling Across the Globe
At the duo's book launch at Nubian Harajuku.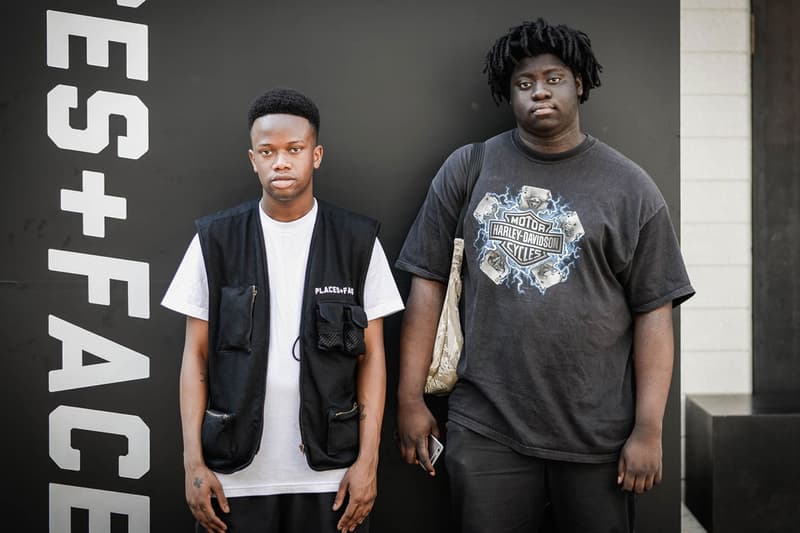 In a little over four years, Places+Faces has become a household name within our culture. What initially started off as a Tumblr page has blossomed into a creative project that now spans apparel, zines, events and videos, with everyone from the likes of Wiz Khalifa to Playboi Carti either repping the brand by way of merch or making appearances on film. The latest addition to its ever-growing list of ventures was the imprint's first-ever print publication, which featured candid portraits of notable names such as A$AP Rocky, Frank Ocean, Skepta and Lil Yachty, sandwiched in between rich cultural documentations of Gambia, Tokyo, London and Paris amongst other destinations.
Following the aforementioned print's launch in London earlier this month, co-founders Ciesay and Soulz made their way across the globe a couple of months back for their first overseas stop at Nubian Harajuku. The pop-up was a huge success to say the least. Kids and adults alike lined up around the block to purchase some of the apparel and accessories being sold, despite the blistering heat. This was then followed by a jam-packed event at SOUND MUSEUM VISION in Shibuya where grime stalwart Giggs performed alongside local names like Kohh and Kandytown's IO. Ciesay himself hit the decks for a set under his moniker AUX GOD as well. We managed to catch the two creatives during their Tokyo stay to learn more about how the print came together, and what their travel schedules look like nowadays. The duo also recounted intriguing stories of meeting some of the industry's most prolific names.
How has the reaction to your print been?
Ciesay: We just launched the magazine last week so we haven't really started touring yet but the launch in London in Soho, that was a pretty good turnout. I had kids lining up around the block I guess. And yeah, we pretty much sold out all the magazines. First when we made them we thought we made too much but then afterwards when it got released they pretty much all sold out. We got a couple stockists in Asia, Paris, Canada. Where else? And obviously Tokyo, but this is the second place we've toured with our book. A lot of people like it and it's given us confidence to make more.
Do you hope to release publications like this on a more steady basis?
Ciesay: So this is our first magazine and because the response has been pretty good we're probably going to do this as a bi-annual thing. We're kinda using Places + Faces as a publishing company I guess. The magazine will be like a bi-annual thing hopefully and with that we're going to release mini books, like conceptualized books. Maybe a month in Tokyo or something like that, or just these pictures we have of people kissing in clubs. Just like random conceptual books and also magazines with that.
You've got pictures from all over the world in this book. How often do you guys travel?
Soulz: Mostly every month.
Ciesay: There was a time, I wanna say from January until maybe April, we were probably on a plane every week. We travel pretty often I guess.
Soulz: As much as possible.
Ciesay: It's just experiences you know.
Soulz: You learn a lot of different stuff and take it back with you.
Ciesay: That inspires us to make more stuff and meet more people, and keep doing what we wanna do.
Where's the craziest place you've been? You previously mentioned you travelled to Gambia and shot some stuff there?
Ciesay: Gambia is like home, I used to live there for seven years when I was young. Then I moved back to London when I was like 14. Then I used to go there every year for Christmas until I was 17 or something. Gambia is fun. You know in the magazine the pictures in Gambia are mostly from Christmas and New Years. It's kind of like a festival where everyone comes out. Because it's a small country, like 2 million people, so everyone knows each other. For that time period everyone comes out, it doesn't even matter if you're Christian, Muslim or whatever race. Everyone just comes out and celebrates. It's kind of like a celebration of life. Gambia is crazy, but crazy fun in a nice way. We've been going to a lot of Eastern Europe as well.
Soulz: We did a party in Poland last week in Warsaw. It was interesting seeing the scene there.
Ciesay: We also went to Prague and Bratislava. It was kinda intense you know, very like "MMM." I don't know how to say it in a word but as an expression it would be "MMM." In a good way though, they're very intense. That's the word, intense.
Is there any particular city that has really surprised you guys?
Ciesay: Everything is different. You know we document just culture in general, so it doesn't matter if it's just youth culture. We just like to document places we go to. It's a story of us as a duo travelling around the world and meeting people in these places. Even meeting people who we know in different places. We did a shoot with Travis a year ago in Paris, and when we did the last event in Tokyo A$AP Bari was here, Ian was here, Theophilus London was here. And these are people that are from different countries, but together linking up in another city that we wouldn't expect to see them in. I think Eastern Europe is, not to say unexpected. When we went to Poland I thought it was going to be this city with buildings knocked down. Whenever you think of Call of Duty, you see countries like Ukraine and stuff, and you're thinking women with goats outside. I thought it was a very communist city but them places were actually pretty advanced and refurbished. I guess Eastern Europe really surprised me because I thought it was going to be a bit war-torn, but it was actually pretty nice.
What aspects of Tokyo has inspired you guys?
Ciesay: Just the whole idea of being in Tokyo is the inspiration for us. When I was young I grew up watching the anime and I've always seen Tokyo in movies like Kill Bill and Lost in Translation. Just like the whole neo lights and neo future idea of Tokyo is something that I was always interested in and always wanted to go. When we made Places+Faces and got invited to Tokyo we took that opportunity right away. It was like a dream come true coming here and every time we come here it's different, and it's also a new experience for us. Tokyo is one of our favourite cities just because of how it is and how it affected our lives when we were young, to the point where we're doing here doing pop-up stores and having these kids line up around the corner for it. It just kind of lets us know that we're doing something right, and like I said this is our dream come true just to be here.
1 of 5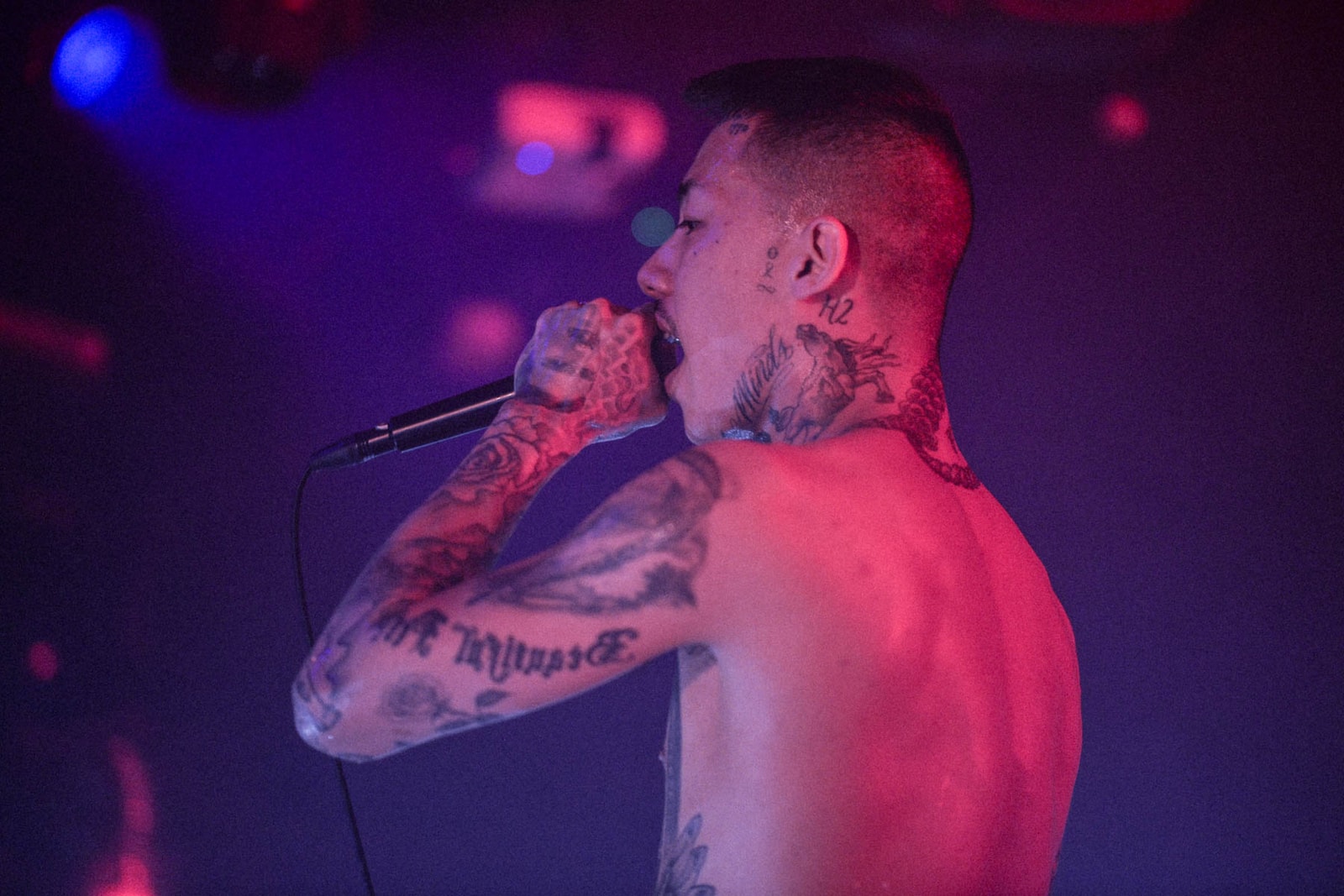 2 of 5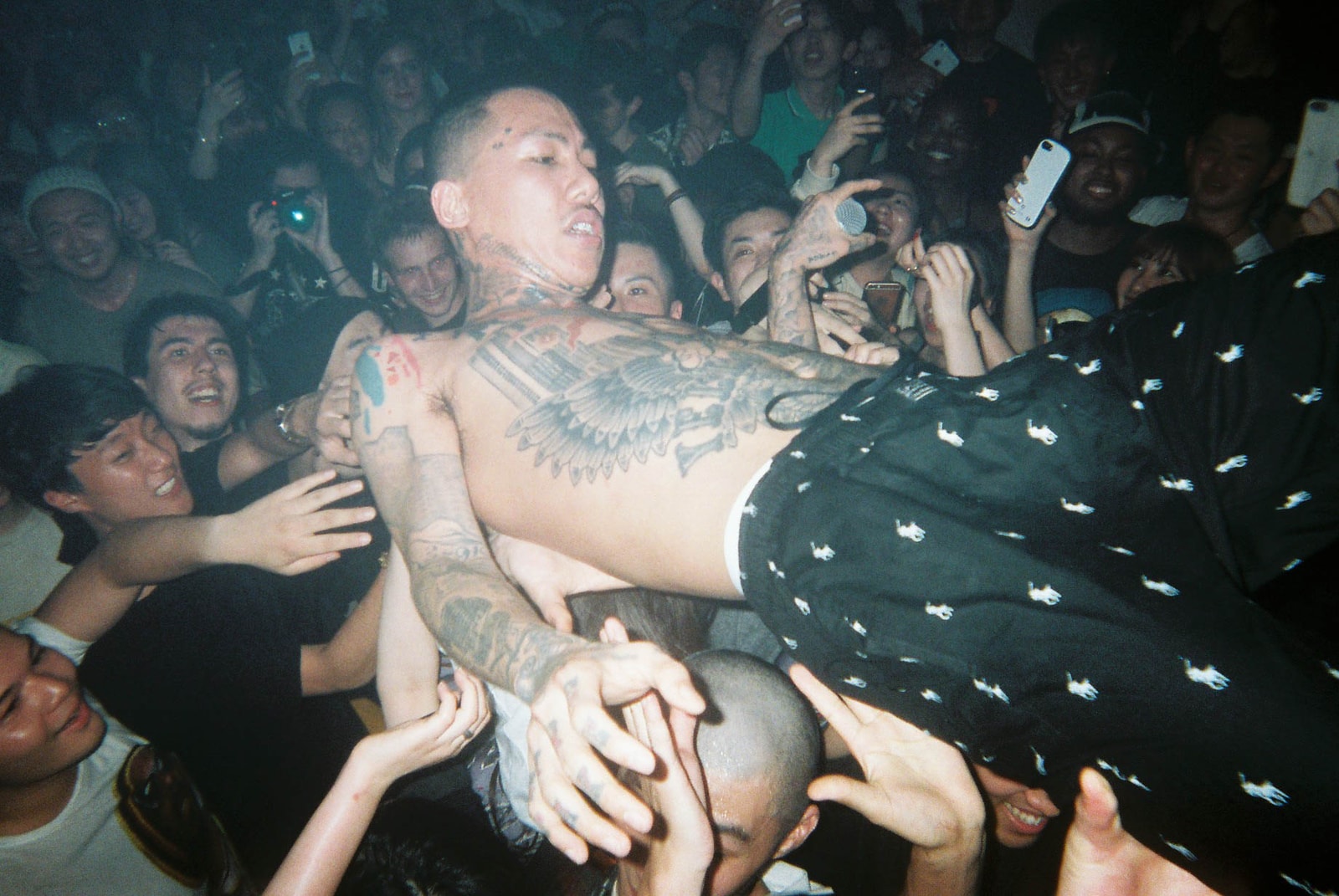 3 of 5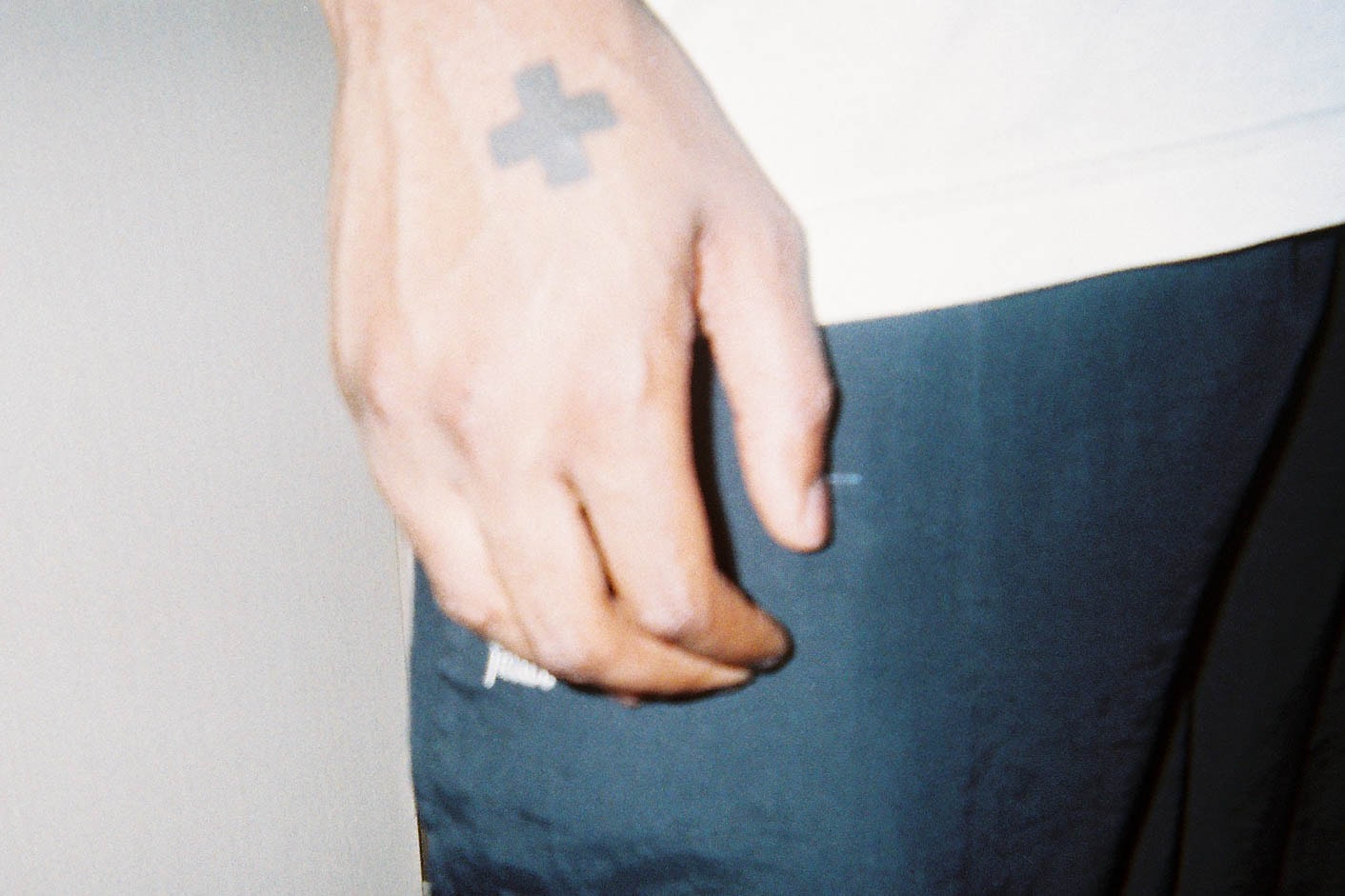 4 of 5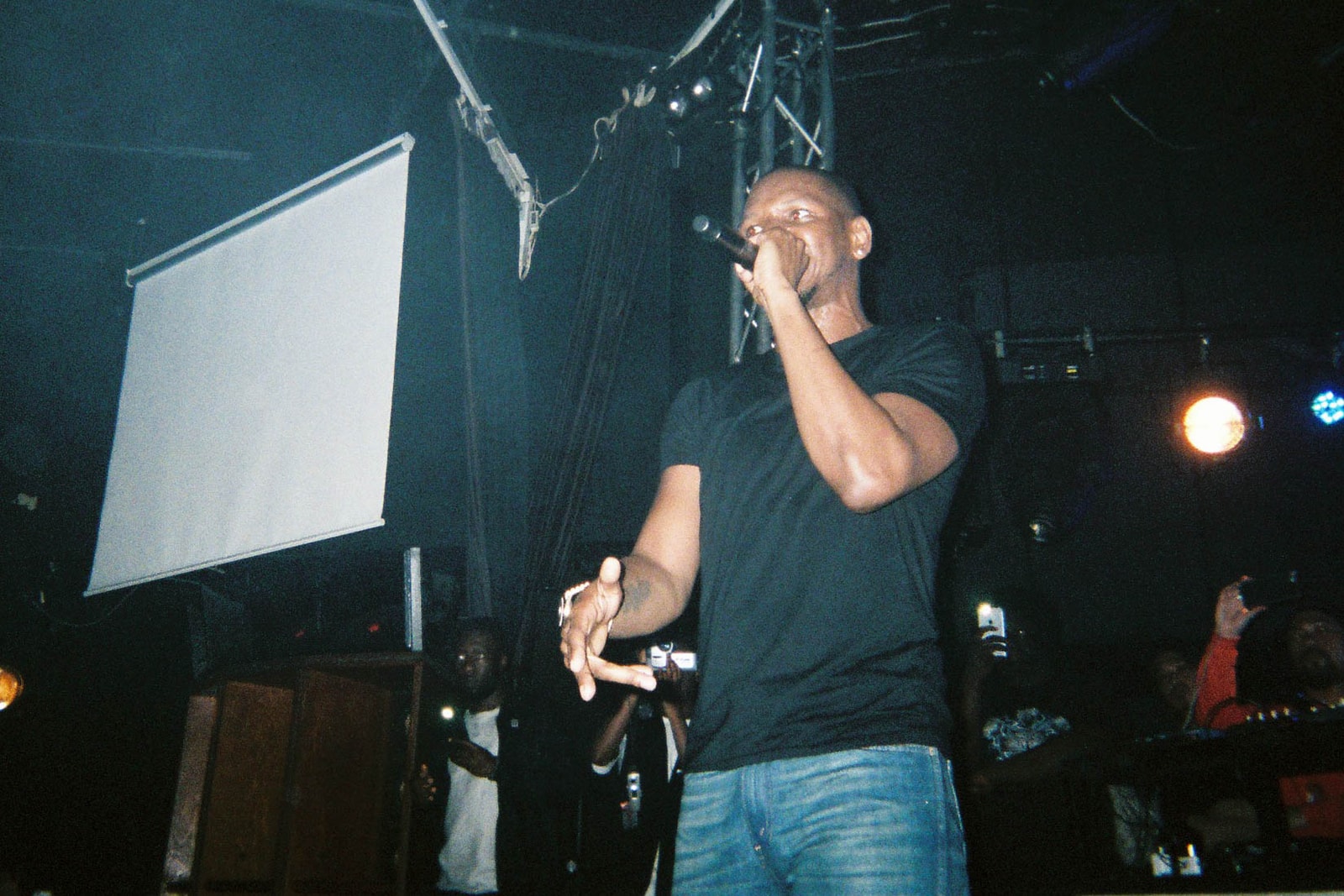 5 of 5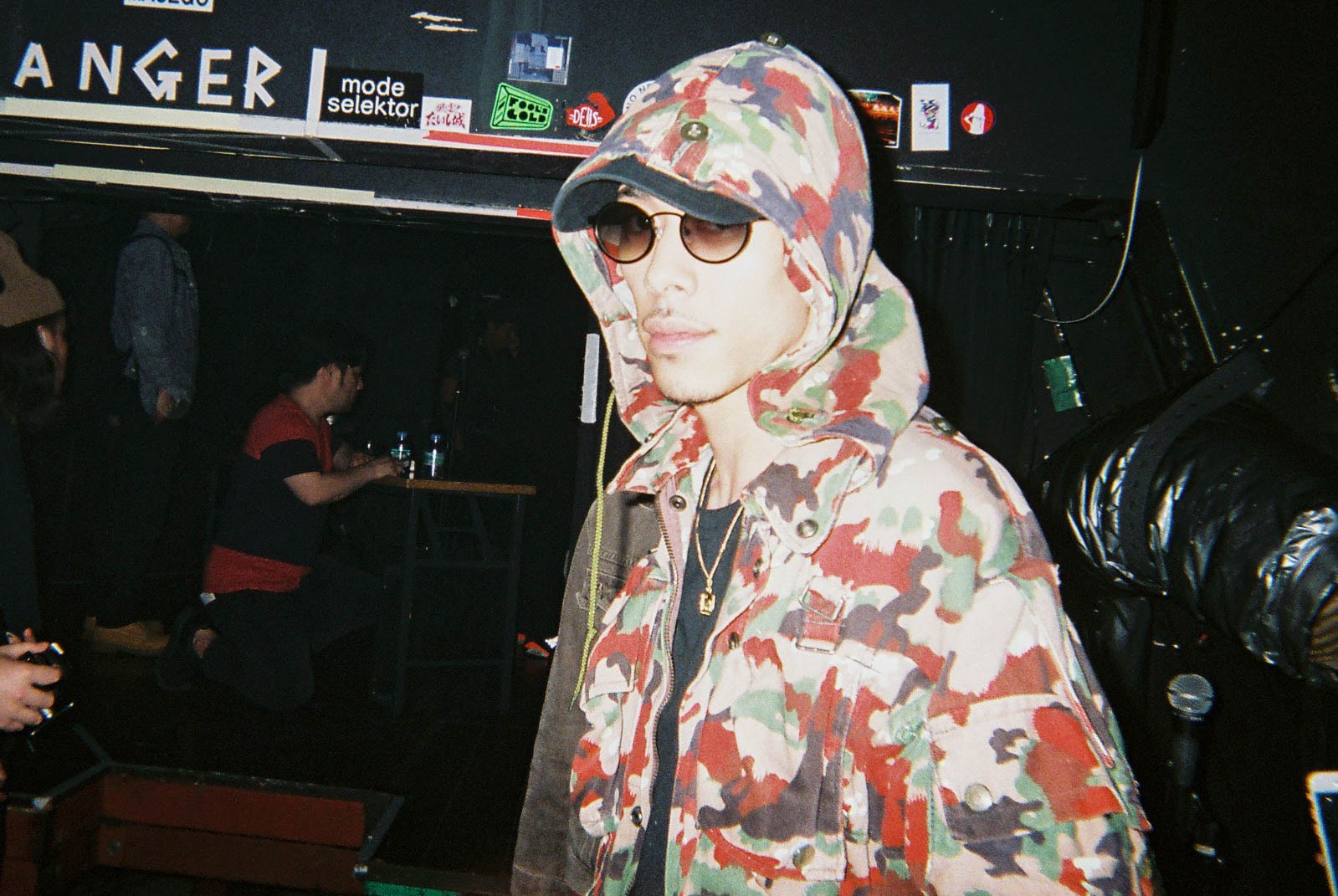 You've been able to rub shoulders with some of the most prolific names in the industry. Who was the first big name you were able to shoot?
Ciesay: A$AP Ferg, I met him in an elevator. I was doing a shoot on this roof and I was waiting for the elevator to come and take me down. When it came up and the doors opened Ferg was there in the elevator chillin'. I was like "Yo, what are you doing?" and he was like "Oh, just going to the studio," and I was like "Can I come?" and he was like "Yeah, sure." I didn't even know him and just took some pictures in the studio. This was when he was mixing down Traplord, just after "Shabba" came out so around that time. New York in Summer of 2013. It was so random.
Who have you been most excited to meet?
Soulz: We're different people. Personally for me it has to be RZA from Wu-Tang because I looked up to him and stuff when I was little. I'm quite a big fan of Wu-Tang.
Ciesay: I don't know, I'm trying to think of who I've met. I guess, maybe the first time I met Kanye because it was kind of random. I met him in Paris at a club and he called me over to sit at his table to hang out and stuff for like five minutes. I was sitting down and everyone was watching at the club. Because I hate attention on me I was like, "You know what it was nice chilling with you but I'm going to keep it moving." Before I left I was like "Yo lemme take a photo of you before I leave." And he was smiling and was like, "Yeah, sure." This was when Kanye was doing the mean face for the paparazzis and stuff, he gave me a couple smiling photos and then had to give me that one mean face just to make sure I know that, yeah. Actually the first time I met Wiz [too]. Every person we meet, there's kind of a story to it. It's not just like they're there and I'm here, and then "Yo lets take a picture!" and then dip. We'll be building these relationships and that's why everybody likes us a lot, because we build relationships. Even Wiz, we met him at this radio station thing and then he was cool, and the next day he was like, "Come hang out at my hotel." We went to his hotel and he was wearing our hoodie, and we did a photoshoot on this balcony in Paris. That was pretty cool.
Is there anyone that has eluded you?
Ciesay: Eluded I guess Pharrell. One time I was with CL and she took me to this store. I think it's like a luggage store and Pharrell invested in it or something; I can't remember the name. She took me inside and I went up, and I was chilling on the sofa. Then Pharrell just walked downstairs and I saw him. And he was like "Hey wassup." I was like "Oooooh." In my mind I was thinking fuck, do I try to stop him and look in my bag for the camera or do I just say hey what's up and let him go. There were so many different thoughts so in the end I was just like "Oh, what's good?" and let him keep walking on. So that happened. It's been a bunch of times like that with Pharrell, I meet him but it's just as he's leaving so I don't wanna like pressure him and tell him "Yo yo yo yo yo, lemme get my camera out!" It's just one of those moments where I'd rather wait. I'm a very patient person so if I don't shoot him that first time there'll be more occasions, so I'm not like bummed out I didn't get him the first time. I guess Pharrell is one of the few people.
1 of 2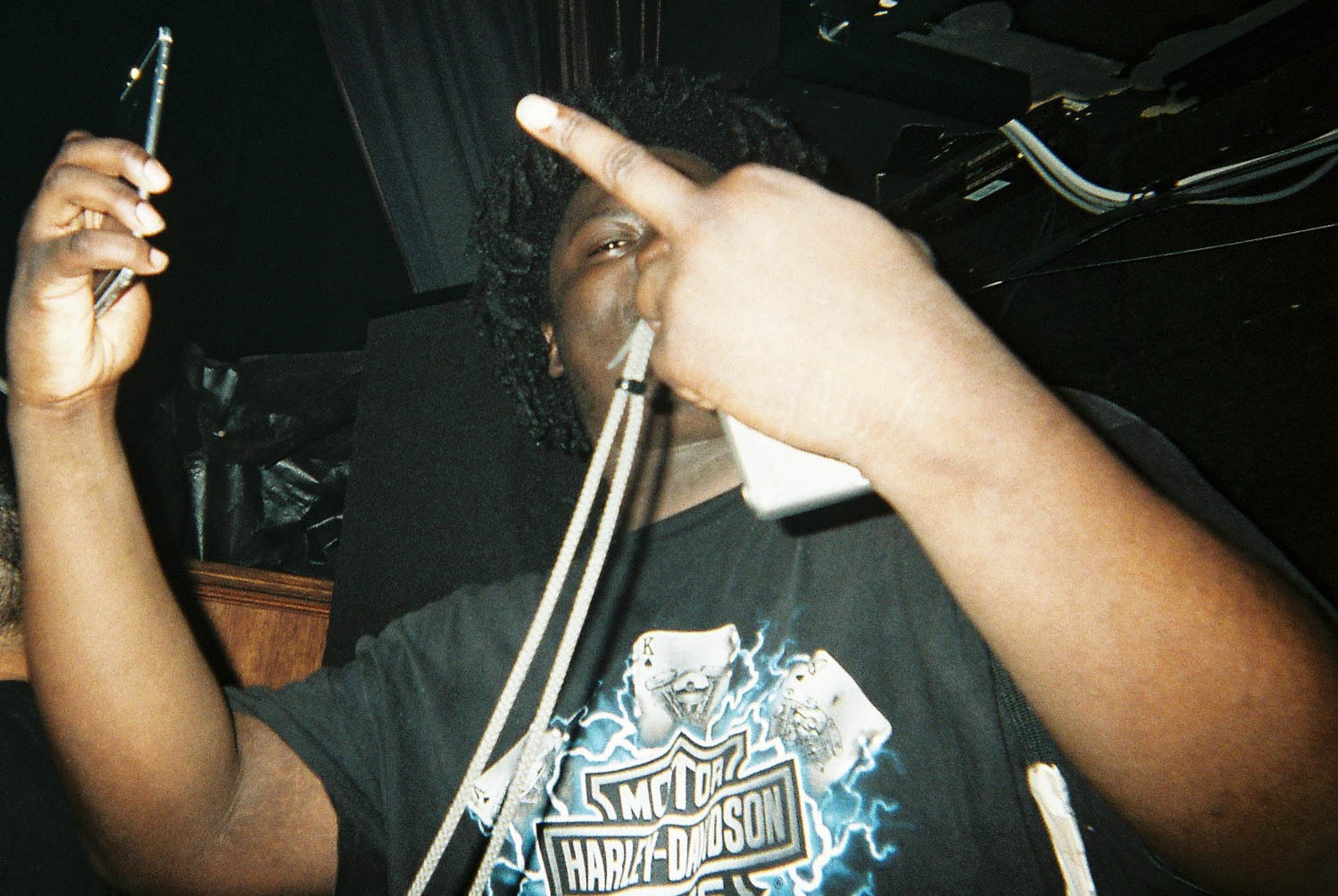 2 of 2
How about Japanese artists or figures?
Ciesay: We've shot Kohh, we've shot Anarchy, we've taken a picture of Kiko at a club once. Kiko and Yoon, that was at some Stussy party. And I guess someone who we really wanna shoot from out here is Hideo Kojima, creator of Metal Gear Solid.
Soulz: We're big fans of the games.
Ciesay: We grew up playing that game, that's my favourite game of all time.
Soulz: NIGO too.
Ciesay: Hideo Kojima over NIGO for me. Metal Gear Solid changed my life. BAPE obviously changed the whole culture of streetwear, but Metal Gear Solid for me, that whole game and the dynamics, man I can like speak about Metal Gear for like 10 hours non-stop. Literally like, if I never played that game I probably wouldn't be the person I am today.
Soulz: He seems like a cool guy as well, in his documentaries you see him chilling in the studio.
Ciesay: He's a funny guy on Twitter. I guess you can add NIGO there but Hideo Kojima is the main one.