Instagram Adds Split Screen Co-Host Tool to Live Stream Feature
Who will you choose as your co-host?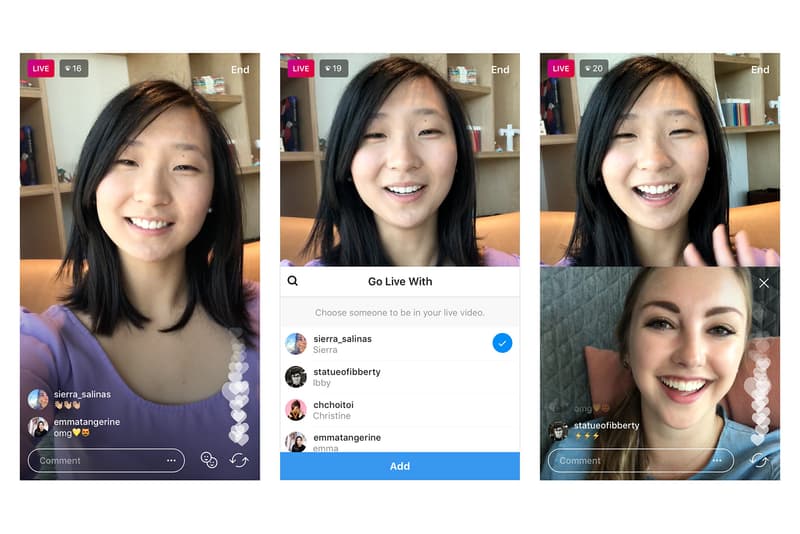 Instagram is looking to take live streaming to the next level with a new feature. Since its introduction, Instagram Live has managed to connect you to an audience of your followers and others who chose to tune in. The latest update allows you to add a friend to essentially co-host your live stream, displaying both participants on a split screen. Guests are able to leave the shared stream session whenever they please, while the stream's host has the ability to remove the guest in substitution for another.
This new feature is currently being tested by a select amount of Instagram users, but you can expect the app's update to launch within the next few months.