Conor McGregor Signs "Record-Breaking Deal" to Fight Mayweather
Now it's up to Dana White, Mayweather and The Money Team to complete the deal.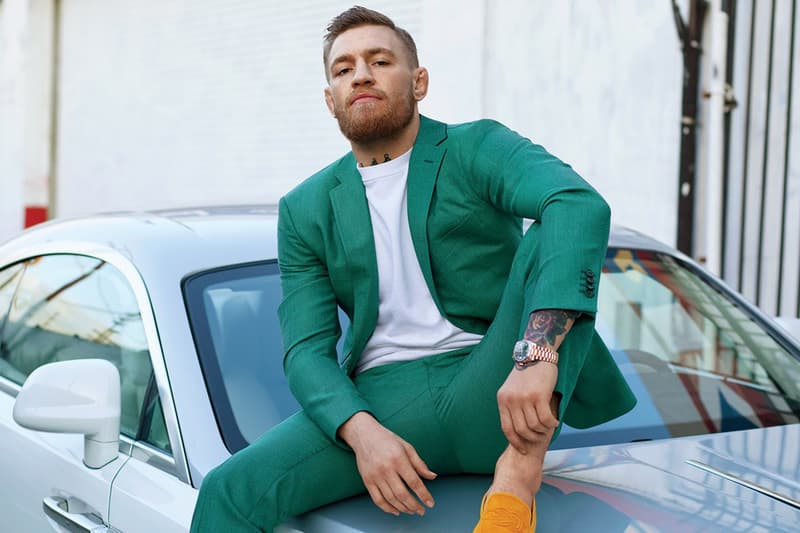 Conor McGregor confirmed that he has signed his part of a contract to fight Floyd Mayweather Jr., and is now waiting for Dana White to complete the deal with the boxing legend. In an exclusive statement for TheMacLife.com, the UFC superstar said "It is an honor to sign this record-breaking deal alongside my partners Zuffa LLC, The Ultimate Fighting Championship and Paradigm Sports Management."
"The first, and most important part of this historic contract has now officially been signed off on," said McGregor. Congratulations to all parties involved. We now await Al Haymon and his boxer's signature in the coming days."
UFC President, Dana White, stopped by NBA on TNT last night, revealing that he has in fact reached a deal and is now working with The Money Team to complete the contract.
"McGregor / Mayweather… Is it happening? Is it a myth? What's going on?" -@SHAQ asks @danawhite the question on everyone's minds. #UFC pic.twitter.com/8v0gpngTdj

— NBA on TNT (@NBAonTNT) May 18, 2017
Unfortunately, dollar figures have yet to be disclosed, but some reports suggest Mayweather alone could earn up to $100 million USD in what should be an easy win for the sport's greatest defensive fighter.
With all of the above said, we're still far from seeing this fight become a reality, but we are slowing inching closer.