Society Is Now Made up of Good Brands With Bad Values
Values are the new product. But what if your product sucks?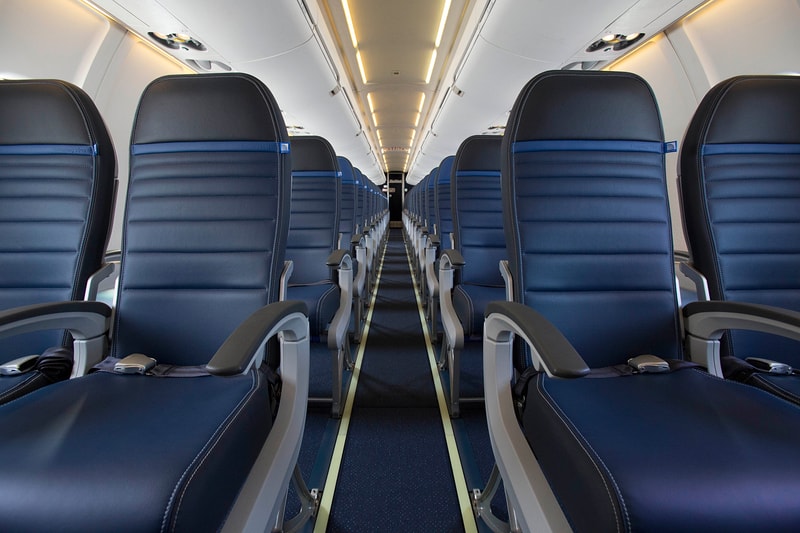 The marketing industry has flourished in America alongside narratives of wholesome, family values. Just like at the dinner table, certain things were always off limits — sex, religion and politics ranking high amongst them.
As the paradigm shifted in the 1960s and 1970s, ads became more socially-conscious. A rare few even tackled sex and political issues head-on. An astounding piece of creative from LEGO, for example, managed to not only protest the ongoing war in Vietnam but also take a stance against toys that glorify violence, including copy that reads "Let somebody else's child get his kicks tracking a little kid through a gun sight."
Advertising has always served as a mirror of society's latest cultural obsessions, yet it is also a projection of collective consciousness. Right now, the hearts and minds of many Americans that brands are so focused on winning over are more concerned with their futures than their next purchase.
State of the Nation
Despite a solid decade of "modern" ads that confront political talking points from a mass perspective, branded communication today is still not as engaged in the cultural dialogue of consumers as it should be. Controversy isn't right for every company. Campaigns with personality, however, have an opportunity to break through the clutter as effective marketers. This has always been true – take, for example, the iconic and subversive Volkswagen ads of 1960s from Doyle Dane and Bernbach.
In 2017, companies that choose to confront issues their customers face on a daily basis from the POV of a brand personality will rise to the top of the cultural conversation. The sad, simple secret behind the smoke and mirrors of the contemporary marketing landscape — including buzzwords like"immersive, "influencer" and "engagement" — is that the brands with a cohesive set of values are winning, and the brands without often flounder.
Today, everyone thinks they know everything even if what they know is false (hence, #FAKENEWS). Advertisers value "sentiment" more than ever – seeking out social influencers and event programming to solidify brand value. The industry's obsession with authenticity is an underlying symptom of a larger, more systemic issue facing marketers. Brands are now expected to act like people. Unfortunately, there are people in the world who are often tone-deaf and stubborn.
The Social Connection
Attempting to create a value set when it doesn't exist is a dangerous game for brands to play in the digital age. When Under Armour CEO Kevin Plank voiced support for a policy of President Donald Trump, an analyst from Susquehanna stated that his comments formed a justifiable reason to downgrade the company, claiming that buying stock in the brand was now a"political act." When United forcibly dragged a paying customer off a flight, they didn't apologize until it literally started raining scorpions in one of their cabins like a biblical plague. When PEPSI made a social justice-inspired protest spot starring noted civil rights activist Kendall Jenner, we all know what happened.
These fiascos are values-based but socially-driven. Without the internet and social networks, the incidents or the public's reaction to them might have stayed fairly isolated. All brands entered the conversation online, but not in the way they would have liked to.
On the other side of the cohesion spectrum, although opposite sides of the political one, are brands like Chik-Fil-A and Ben & Jerry's. Both are astoundingly consistent in their core values and messaging. By doing this, they can get involved in political conversations without drawing too much ire. This also allows product to shine at the heart of the marketing, surrounded by a halo of strong core values that have remained consistent. Certainly plenty of liberals still chow down on the original chicken sandwich while staunch Republicans spoon away at some Cherry Garcia in the middle of the night.
Attempting to create a value set when it doesn't exist is a dangerous game for brands to play in the digital age.
The Bottom Line
A new generation of American consumers are buying into brand's ethics (sustainability, charitable contributions, political points of view, family values, etc.) over product narratives. Social networks are keeping brands' promises in-check. Consumers expect marketing to reflect the reality in which they live, where choices on social issues are often a daily fact of life. Brands that stay true to a cohesive messaging strategy anchored by a belief system that ties back to their product (humor and self-awareness for Volkswagen, the founders' hippie roots for Ben & Jerry's, family values for Chik-Fil-A) will benefit.
This includes choosing to be escapist, apolitical or ignorant – but only if it is an intentional choice. Marketers who fear campaigns that are too "politicized" will, more often than not, end up being left out of the conversation altogether.