Eddie Murphy Teases a Possible 'Coming to America' Sequel
A classic hit gets reworked?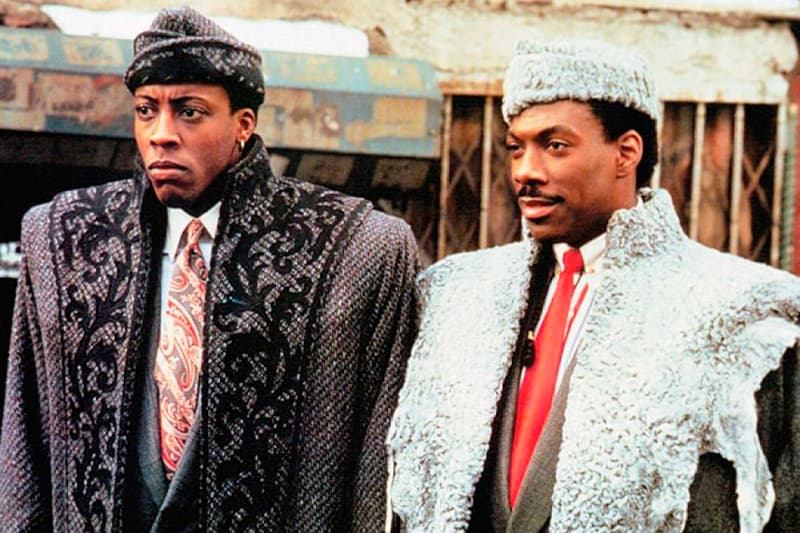 Actor/comedian Eddie Murphy took to his personal Twitter account late Wednesday night to tweet out something usual for him. With his account usually full of re-tweets, this time Murphy posted something that got the Internet buzzing, a possible sequel to the beloved Coming to America. Along with the caption, "Coming to America sequel?" a photo of actress Vanessa Bell Calloway as Imani Izzi in her iconic gold dress is attached.
Along with Murphy and Calloway, the 1988 classic also starred Arsenio Hall. Check out a sampling of the reactions below. In other movie news, Warner Bros. state they are working to reboot The Matrix with Michael B. Jordan as the next Neo.
When @eddiemurphy teases us with a Coming to America Sequel… pic.twitter.com/OcvmM5Ot8T

— Cole Wright (@ColeWrightNFL) March 16, 2017
I swear I will sue Eddie Murphy if he doesn't do this Coming to America sequel as promised. The kind people of Zamunda deserves this! ?

— Annie Apple (@SurvivinAmerica) March 16, 2017
@eddiemurphy whatever you desire my prince ????????????

— Semere (@semere_t) March 16, 2017
@eddiemurphy pic.twitter.com/jp6MuZhnom

— Brandon Frm NJ (@BrandonfrmNJ) March 16, 2017
@eddiemurphy pic.twitter.com/03RRttj6IN

— Philip Lewis (@Phil_Lewis_) March 16, 2017
Please no you can't duplicate perfection https://t.co/IqBXvFkYTj

— JCorrado (@ForzaCorrado) March 16, 2017
@eddiemurphy I'm down but unfortunately the movie would only be 20 minutes long because Akeem was denied entry at the airport for "reasons".

— Abe Froman (@kingkielbasa22) March 16, 2017