Cheetos Designs a Clothing Line to Help You Avoid Cheeto Fingers
Promoting clean and safe snacking.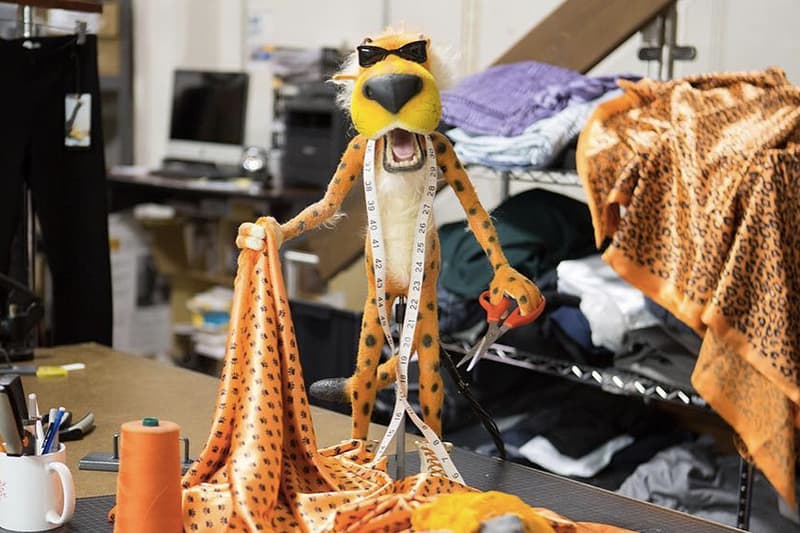 Eating Cheetos can be messy, so the cheese snack company designed a range of clothing and accessories to make snacking easier. The "snackwear line" developed by Cheetos and Betabrand is comprised of everyday items with cleaning and transporting details that help you avoid getting Cheeto Fingers. Some items in the collection include a blazer with a "refillable pocket of cheese-dust cleaning napkins," pants with pieces of fabric on the lap dubbed "lapkins" that you can wipe your hands on and a fuzzy "Sound-Muffling Muffler" that stashes bags of Cheetos. The collection isn't for sale just yet, but you can go to Betabrand now to vote for your favorite items that will become crowdfunding projects.
For more Cheetos news, find out what happened when Jimmy Kimmel tracked down the man who paid $99,900 USD for a Harambe Cheeto here.