Roger Federer Defeats Rafael Nadal to Win the Shanghai Masters
Federer takes home his sixth trophy of 2017.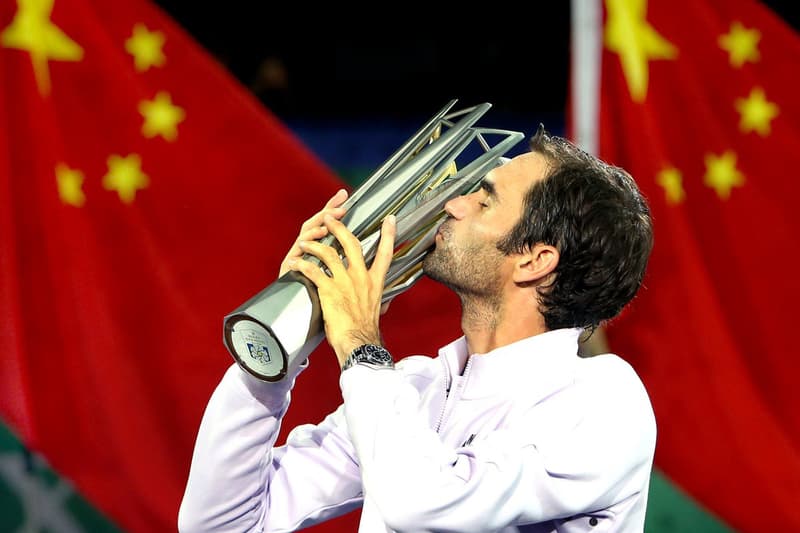 The year of Roger Federer continues as he extended his winning streak over Rafael Nadal this weekend in Shanghai. With the Shanghai Masters title on the line, Federer cruised to victory over his rival, winning 6-4, 6-3. Despite playing on short rest, Federer says he entered the match with a clear conscious and was able to execute his gameplan properly.
I thought I might struggle early on because it was a late finish last night. I had no nerves before the match, surprisingly. I think I was pretty clear about how I wanted to play the match. I started off very well and relaxed from then on.
The Shanghai Masters victory serves as Federer's sixth title in 2017, with notable victories at Wimbledon and the Australian Open already under his belt. Despite this, Federer still trails Nadal in their overall head to head record 23-15, something he says there's no chance of catching.
It's not going to happen. We don't have enough years left on the tour. We ranked too good so we play each other only in finals at the moment… You can't win them all against Rafa, to be honest. He's too good of a player.
With only a handful of tournaments left on the 2017 ATP schedule, we'll have to wait and see if Federer can add anything else to his trophy case. While you're waiting on that, check out what Federer had to say about his favorite Air Jordans in a recent Sneaker Shopping episode.