MCA Chicago's 2017 Exhibits Will Spotlight Takashi Murakami, Larry Clark and More
To be held at one the largest art spaces in the world.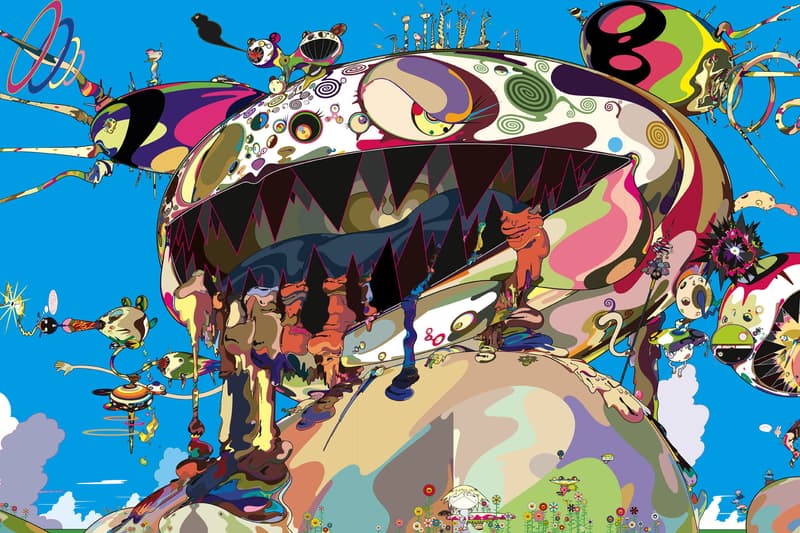 MCA Chicago is set to debut a unique Takashi Murakami exhibit as well as spotlight legendary photographer Larry Clark in a forthcoming showcase for 2017. Dubbed Takashi Murakami: The Octopus Eats Its Own Leg, the retrospective will display a total of 50 works by the Japanese contemporary artist. More specifically, the installation will show how "Murakami's art is rooted in traditions of Japanese painting and folklore" and also highlight "contemporary influences of globalization, media culture, and the continued threats of nuclear power."
As for Oklahoma-bred creative, Clark's iconic photos will be presented in an exhibit titled Eternal Youth. The show, which will also include artwork from Rineke Dijkstra, Leon Golub, Mona Hatoum, Jack Pierson, Wolfgang Tillmans, and Francesca Woodman, predominantly tackles the coming-of-age genre. "Their works, which span from analog culture into the utopic digital age, examine the concept of youth and present the adolescent body as a site of desire, memory, and ambition," said the gallery in a statement.
Head over to MCA Chicago's official website to learn more and peruse past exhibitions.
Takashi Murakami: The Octopus Eats Its Own Leg
June 6 – September 24, 2017

Eternal Youth 
March 11 – July 23, 2017