A First Look at Zaha Hadid's Nanjing International Youth Culture Center in China
Connecting the fluidity of the Yangtze to the urban streetscape of the Jiangsu capital.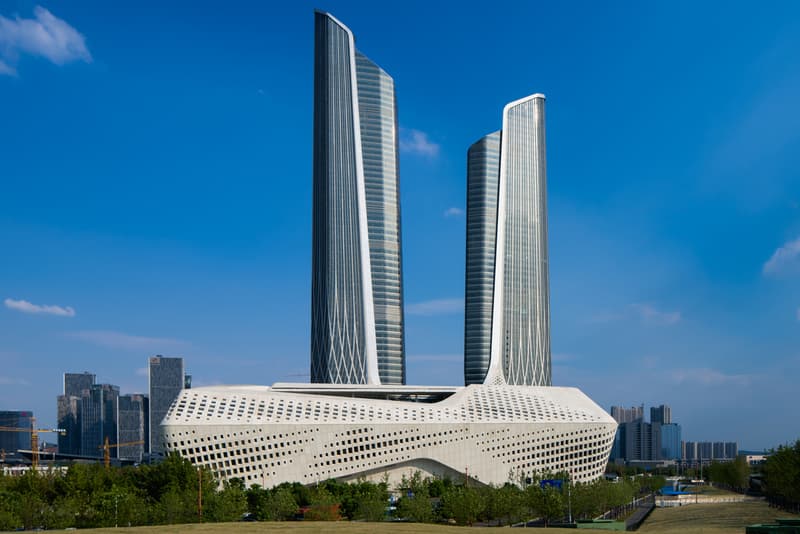 1 of 3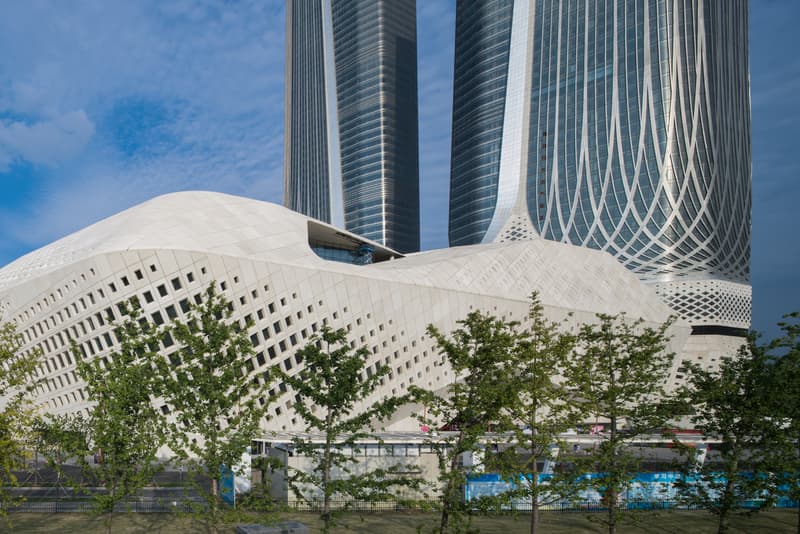 2 of 3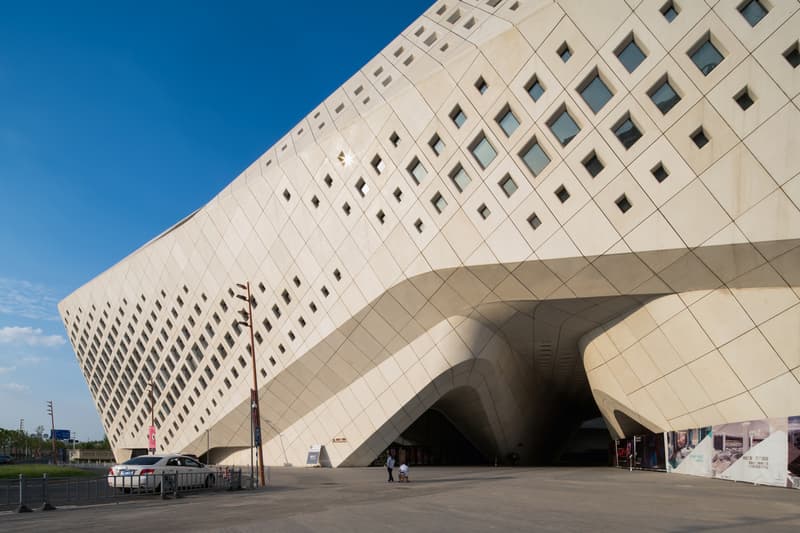 3 of 3
By year's end, the banks of the Yangtze in the central business district of Hexi New Town in Nanjing will look vastly different thanks to Zaha Hadid Architects' soaring Nanjing International Youth Culture Center. Hot on the heels of Antwerp's new Port House, the massive Chinese project has a footprint of nearly 13 acres and offers over 465,000 square feet of space across the likes of 68- and 59-story towers. Those towers will serve as the home to a five-star hotel, 2,100-seat conference center, 500-seat concert hall and offices while a future pedestrian bridge will link the site with the other side of the Yangtze. According to ZHA, "The Culture and Conference Centre masterplan expresses the continuity, fluidity and connectivity between the urban environment of Hexi New Town, the agricultural farmland along the Yangtze river and the rural landscapes of Jiangxinzhou Island." The complex is also billed as a transition from "the vertical of the urban CBD to the horizontal topography of the river" as fiber-concrete paneling connects the buildings to "the fluid language of the river."
ZHA's latest project is currently on track for completion sometime later this year.