How to Get Your Photo Taken at Fashion Week
Hear it from the mouths of our favorite street style photographers.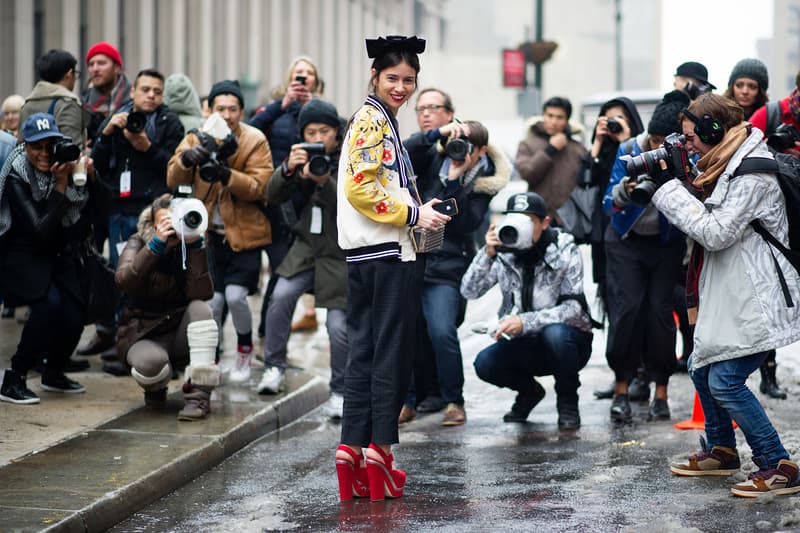 Go to any of the fashion weeks that happen at this time of year and you'll be sure to encounter the same scene over and over — nymph-like fashionistas in their Marchesa and besuited menswear peacocks flitting from one runway show to the next, and in their wake a posse of functionally dressed street style photographers hoping to capture that decisive moment of magic that the rest of us observers crave from the everyday theater that is fashion. Framed within our Streetsnaps features as well as on countless other fashion verticals the internet over, these show-goers seem to live in another plane of sartorial existence altogether, but it took a very real effort by those photographers plying the Parisian avenues and Florentine squares to capture those elusive images.
Street style photography is an often thankless yet challenging pursuit that requires no small amount of quick wit, intuition, diligence and adrenaline by those who practice it. So how does one go about capturing the most captivating selection of outfits for the enjoyment of those of us who can't be there ourselves? To that end, we gathered a group of those who have chosen to pursue this profession for their thoughts on what makes or breaks an outfit, and how you yourself can become the subject of their lens.
---
When shooting fashion show attendees, what elements of an outfit draw your attention the most?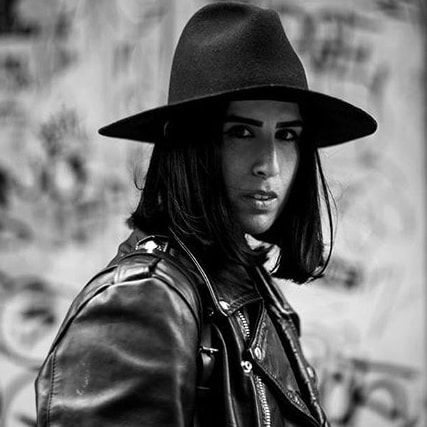 Eva Losada
I look for something special, different, new, something that surprises me. I usually find more interesting outfits during menswear season as they are generally more effortless, less planned and more natural. Menswear fashion weeks are less busy so you can play more with the attendees.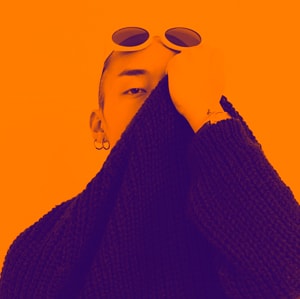 Youngjun Koo
This may be a vague answer but I look at the overall look of the attendee and I gotta feel an urge to want to chase after that person and shoot them.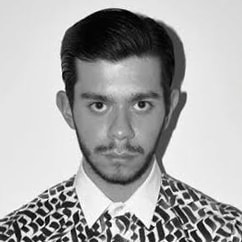 Stefano Carloni
The elements of an outfit that draw my attention the most are pretty much always sneakers, they make the whole outfit in my opinion. I use to observe people from the bottom to the top.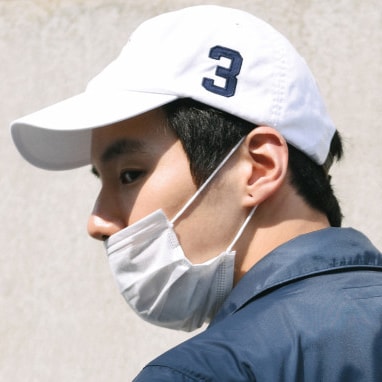 Yang Jun Hyeong
The element of an outfit that draws my attention the most is the color of an outfit. I like to shoot people who wear darker styles because I think it's really cool and a little bit low-key. Also, I'm drawn to people who wear hyped or popular brands of the day, like Vetements, Gosha, Supreme, and Palace.
What considerations do you keep in mind when shooting for websites compared to print?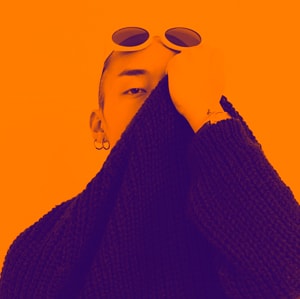 Youngjun Koo
When I shoot for websites I consider the fact that the bounce rate for websites is very high, so the photo has to really dig in and grab the attention of the readers. The only thing I think about differently for print is the post production and the actual print itself. On print, certain blemishes are more visible because the files are at a higher CMYK resolution.
To what extent do you feel that outfits seen outside fashion shows are designed to capture the attention of photographers?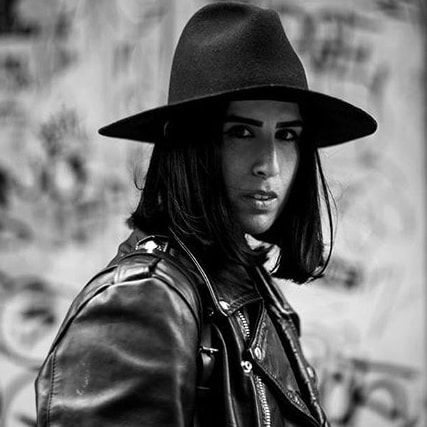 Eva Losada
Most of the time this is 100% true. Some people dress too much for fashion week. I usually like quite over-the-top looks but you can easily notice when a person is dressed for fashion week or is their real day-to-day look (even when it's a bit more extreme for the occasion). Also their attitude usually makes the difference between my deciding to shoot or not to shoot. Spontaneity is usually important for me.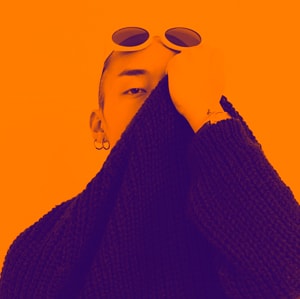 Youngjun Koo
I'm probably wrong about this but because of the rise of street snaps, I think people have become comfortable with being bold and experimental. It's a mix of really well-dressed individuals and Comic-Con. Not saying one is better than the other, both aesthetics are entertaining to watch but not always to snap.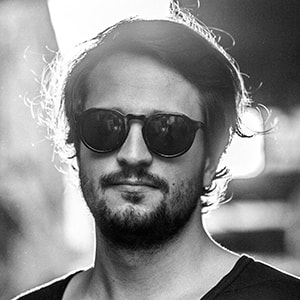 Manuel Pallhuber
As fashion weeks around the world become more and more branded, brands dress their important guests, and people get paid to wear particular clothes to generate attention for the brand if they get shot by the photographers. So I'm always super happy to see some new faces, where you can see they weren't sponsored or dressed by any brand or store. They just show up in their personal style, how they would show up everyday during the year as well.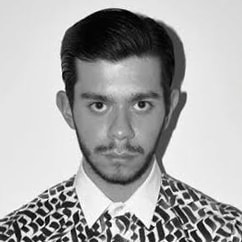 Stefano Carloni
I think that most of those fashion people who have very good outfits, dress like that everyday but of course they're aware to be over the top to be shot. People without show invitations come outside shows just to appear, they dress weird to catch the attention of photographers with no taste.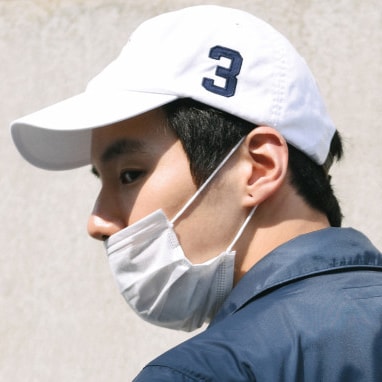 Yang Jun Hyeong
Nowadays, there are more and more people, especially students, who wear over-the-top outfits to Fashion Week to get attention and pose for photographs. When I see a person who wears [that], I just want to tell them to go to home and do their homework. That's much better than wearing weird outfits.
What is the one thing people with street style do that that you can't stop yourself shooting?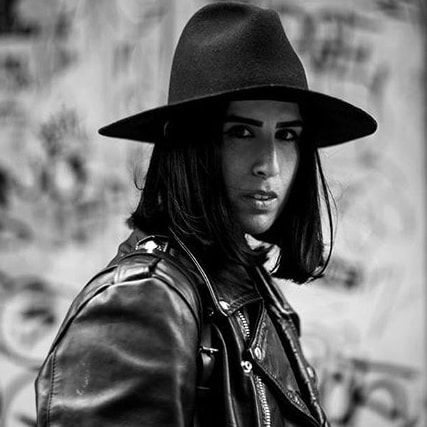 Eva Losada
I love creative people, especially those with a combination of garments that's more than just the brands by themselves, or a very uncommon features.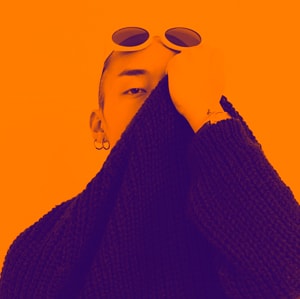 Youngjun Koo
My list would be too long to jot down. I think everyone is drawn and stuck on the same thing for different reasons. For me it depends on how I perceive it.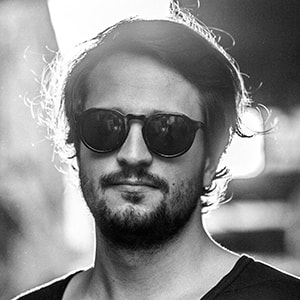 Manuel Pallhuber
People wearing nice hidden details within their outfit, but also self-confident people where you can see they completely identify with their personality through the outfit. It doesn't have to be the latest trend. Often it is just a nice moment on the streets or a particular movement by a person. It's not only about the clothes, as I want to document the whole situation and environment too.
What's one thing that turns you off from shooting someone?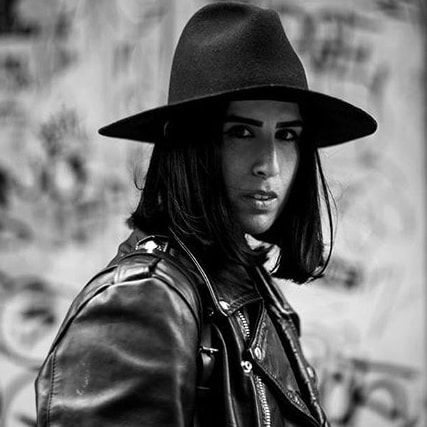 Eva Losada
People who pose too much. I like to shoot very naturally, most of the time when they do not notice me.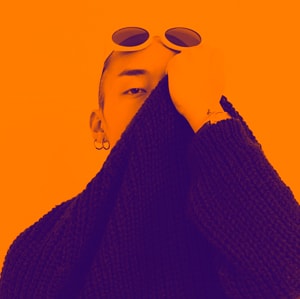 Youngjun Koo
When she ain't chill and don't turn me on first. Bad vibes also do a good job at turning me off.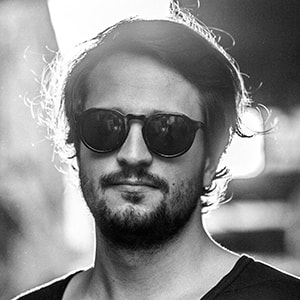 Manuel Pallhuber
People who just dress in the weirdest or most expensive clothes in the hope of getting their picture taken while showing off. And of course, people who are looking for camera attention by standing in front of you or going up and down the street 15 times acting like somebody is calling them on the phone.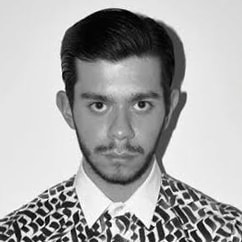 Stefano Carloni
When I can tell that a person doesn't even have an invite for the show, but is standing outside looking at the phone and keeps walking in front of photographers to catch their attention, that turns me off. I also try to be more "exclusive" when I shoot for myself, if I see that 10 other photographers are taking the same pictures at the same time, I give up. I don't want to see my picture on 10 other websites. Another thing that turns me off from shooting someone, is men with sandals.
Do you think logos and branding have taken attention away from the quality of design in clothes?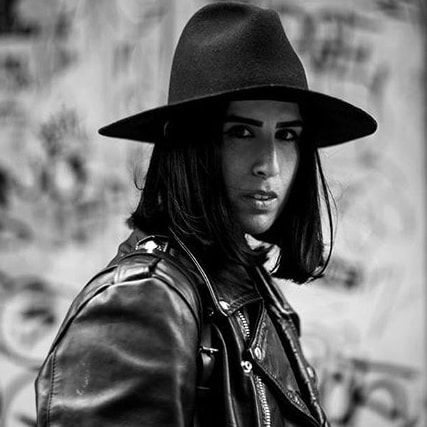 Eva Losada
Definitely. Nowadays it's all about the logo and branding. For example, one of my favourite designers is Yohji Yamamoto, not only due to his timeless garments, but also for the quality of his clothes and his philosophy. People may think his designs are simple but if you pay attention to the details, the fabrics and the way garments are created and built together have a quality that you can hardly find nowadays. I always shoot people wearing Yohji, but is true that these photos do not work as well with the public. People should know more about handcrafted garments, fabric quality, and identity of the people behind them.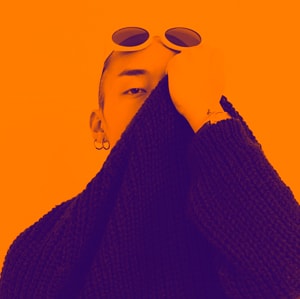 Youngjun Koo
Since we are all human and even the 6 God gets affected by Meek Mill, yes, I'm pretty sure hype does affect the designs but I wouldn't say it affects the design quality. I can't say if the effect of hype is a positive or negative one. Design is subjective so we all are gonna have different opinions and we all are gonna have to live with it.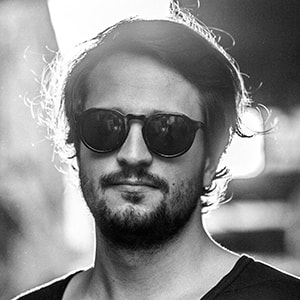 Manuel Pallhuber
I don't think so. People who are really into fashion are still putting outfits together which mix everything in a special way. There are many people who are mixing logos and streetwear with high fashion and luxury brands. The whole logo kind of style is just much more accessible for people than buying a $3,000 luxury piece.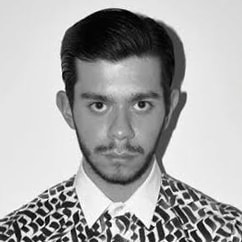 Stefano Carloni
Of course branding has overtaken the quality of design. I think the brands that had a sudden and incredible increase are destined to go down and won't be constant like the big fashion maisons. That's what is happening to Vetements and Gosha. I'm already tired of shooting people who wear them. Too much.
How much of this hype is driven by street style photography on the internet?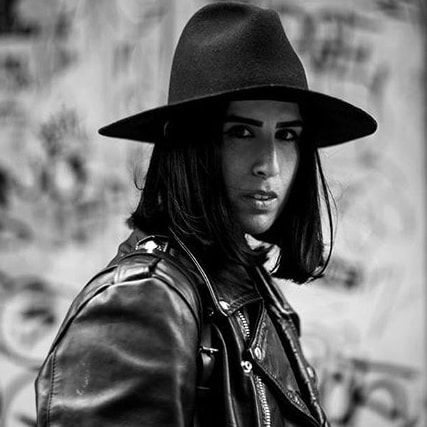 Eva Losada
I would say 60-70% of the shots have recognized brands or logos on it, whichever is the style of the online publication. Because of the current fast fashion culture, people do not have the interest or the time to see the collections fully, so a recognizable brand is definitely important for a successful photo set nowadays.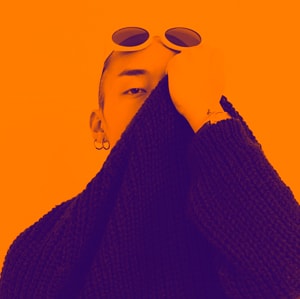 Youngjun Koo
Back in the day, when I first started reading HYPEBEAST, it was all about the companies and their collabs, or whatever HYPEBEAST would feature was labelled hype. Good looking people in addition to garments and accessories that are in high demand all in one frame, it's obvious that it's a powerful force in the hype scene. In our very visually influenced world, I think it's about 25-30% of the driving force when it comes to influencing hype.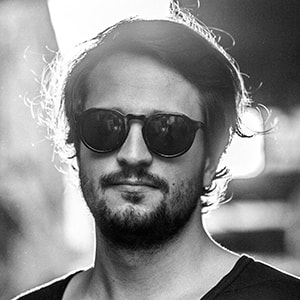 Manuel Pallhuber
In some ways it is of course driven by street style galleries on the web. A lot of people click through the galleries and just buy the clothes they see the most. But it is also driven by the designers themselves lately, who also look for inspiration within street and skate culture, and the youth and kids on the street.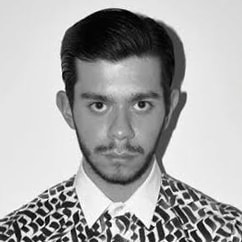 Stefano Carloni
This hype is driven a little bit by street style photography, but it's more because of people who create that hype of course. Most of the kids started wearing Gosha after A$AP Rocky performed in that Russian Flag suit, and they didn't even know about Gosha before, when the collections used to be good. That's not the fault of street style photography.
What is one street style trend that you want to see more of at fashion weeks? And less of?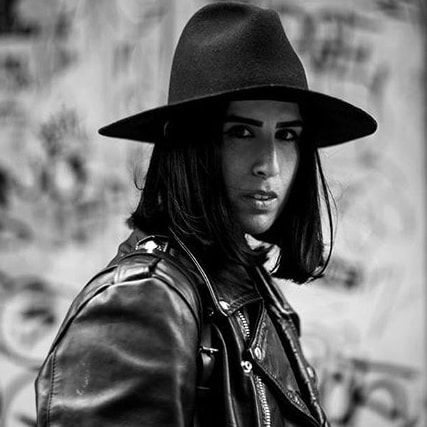 Eva Losada
I am not fan of trends, unless by accident something I like becomes a trend. I would like to stop seeing streetwear brands worn with Prada or Gucci shoes. Brands like Supreme, Palace and Thrasher became very popular especially last season, but in my opinion they look better with more alternative looks. Same with some Vetements pieces, especially the DHL T-shirt.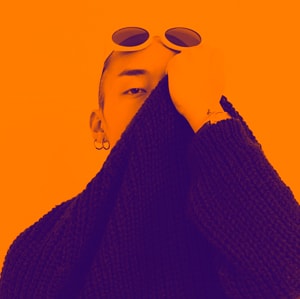 Youngjun Koo
I want to see more chill vibes. This is the only trend I wish to see. Wack vibes make you lonely.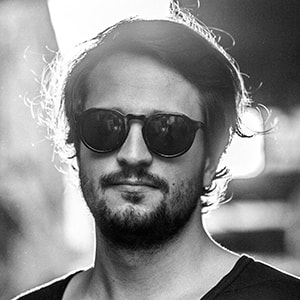 Manuel Pallhuber
I want to see more personal "cool" style and less branded outfits and people who show off. Also, the whole Vetements trend got a bit too much within the last few seasons. Everybody was wearing it because it got suddenly super trendy and was everywhere on the web. You will recognize it in some way if you browse through the latest street style galleries.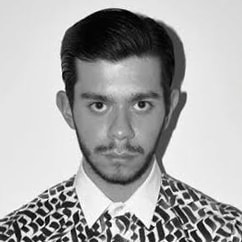 Stefano Carloni
I would like to see more sneakers from the late '90s and early 2000s, and less of these all-black outfits.
Are there any differences between the way people dress in different cities? Or does everyone dress the same now because of the internet?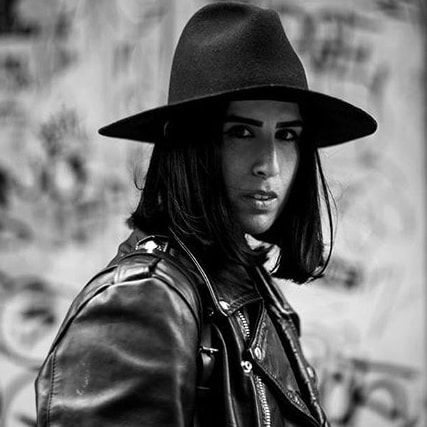 Eva Losada
Yes, you can feel the difference between cities. Some of the attendees go to all of them, so probably the style will be similar but in general terms Milan is very colorful and commercial, as well as New York except outside shows like HBA, Public School or VFILES.
London is usually mad, as people take their looks to the very extreme. It is one of my favorites towards Paris as people are usually playing with the garments. It is also more underground, unplanned and interesting from my point of view. Paris of course is the best for me. Most of my favourite designers show in Paris and people who attend the shows are usually dressed in the designer's clothes. You can see CdG catwalk pieces on the street. Tokyo Fashion Week is very small but the style in the city is one of the most unique. They do not usually wear logos and even customise their clothes, but they always look stunning.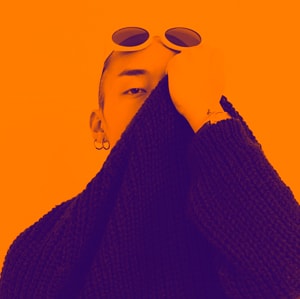 Youngjun Koo
It's very different. You'll see the same garments in all cities but people live in them differently. Shaved heads and skate brands in London, tailoring in Milan, face masks and dope sunglasses in Tokyo, and last but not least, fashunz in Paris.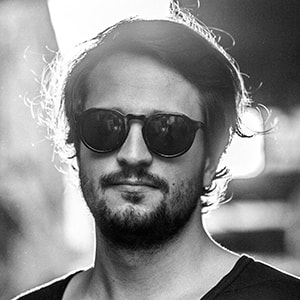 Manuel Pallhuber
I want to see more personal "cool" style and less branded outfits and people who show off. Also, the whole Vetements trend got a bit too much within the last few seasons. Everybody was wearing it because it got suddenly super trendy and was everywhere on the web. You will recognize it in some way if you browse through the latest street style galleries.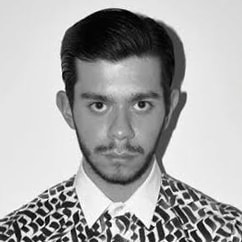 Stefano Carloni
Yes, there are differences! I can't really talk about NYC and Tokyo because I've never been there, but if I talk about Milan and Paris, the differences are very visible. I was born and raised in Milan and I still don't know why people keep telling me it's the fashion capital. I can see kids in Paris with more interest in fashion and streetwear.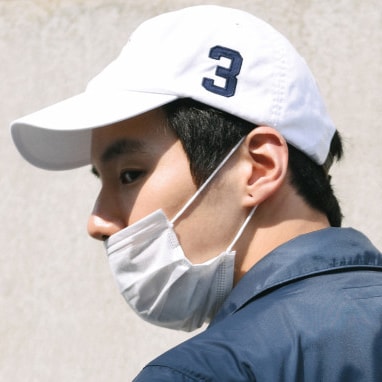 Yang Jun Hyeong
Seoul, where I live now, is kinda boring. Many people in Seoul just follow trends without trying to find their individuality. We call this copy-and-paste fashion. In contrast, Tokyo is a really great fashion city. It seems like they don't have many trends so I can see many people who have great individuality.
Advice for anybody looking to get into photographing street style?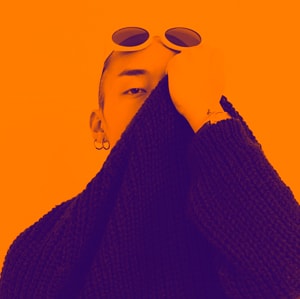 Youngjun Koo
Find your signature composition. Prepare to sit outside for many hours whether it's snowing, raining, hailing, freezing and/or scorching. Lastly, observe, run, position yourself and shoot faster than all the others. You'll see over a hundred street style photographers at every big show during fashion week and the quickest gets more opportunities to shoot better photos.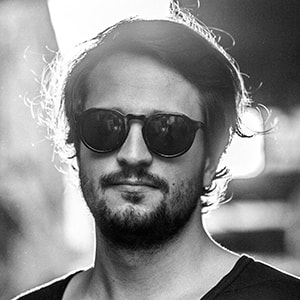 Manuel Pallhuber
Get a camera, go to the street and start taking pictures, it's that easy. There is no real advice, except just to do it. Also try to develop a personal style and of course have a high interest in fashion and keep up to date with the latest trends.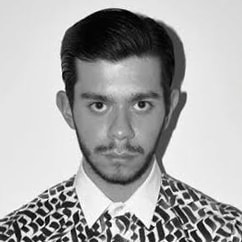 Stefano Carloni
To all those people who want to get into street style photography, I would say do it seriously and think about what you're about to shoot. Most of the rookies come outside shows because it's cool, but they don't know the trends and don't have good taste, so they end up shooting the weirdest things.