Do Not Eat Paqui's Carolina Reaper, aka the "World's Spiciest Tortilla Chip"
A snack that could be more painful than delicious.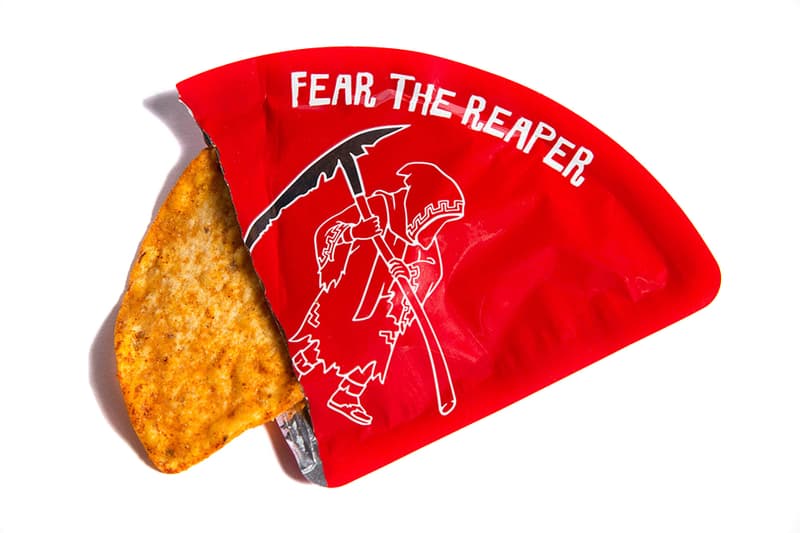 Carolina reaper peppers are no joke; if you've seen the viral hit of the two girls eating one for some desperate need of YouTube views, then you already know what you're in for when dealing with such an ingredient. Now Paqui has made a chip made from the "world's spiciest" pepper – it has a heat rating of 1.57 million Scovilles, over 78,000 times spicier than the hottest jalapeno around. A Paqui spokesperson told TIME that "The Paqui Carolina Reaper chip delivers such a gripping tidal wave of heat that people can only handle one chip." I guess that's why it's served in a coffin-like packaging as a can't-miss warning.
If you don't "fear the reaper," you can purchase one at Paqui's website for $4.99 USD each.