Nike Aims for Future Progression With Potential Flyknit Patent
The future of Flyknit.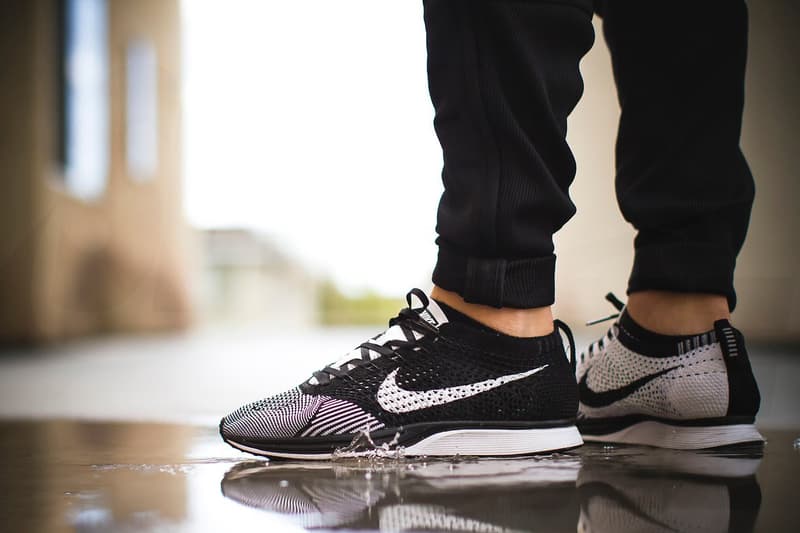 Since its introduction in 2012, Nike's Flyknit based footwear has helped the Swoosh soar to new heights. Expected to bring in around $1 billion USD revenue for 2016, it aims to take the next step into the future with a machine dubbed the "Portable Steaming System for Articles of Footwear." The upcoming device will cater to the wearer by providing a customized fit using Flyknit Technology. According to Business Daily, Nike filed a patent application for the new machine on September 22. The steaming system was invented by Nike's own Bryan Farris, who is on-hand in Portland as one of the Swoosh's shoe developers. 
Customization is the key of Nike's upcoming innovation as the customer will place their foot into the Flyknit based silhouette after it's hit by hot steam. This will then cause the fabric to shrink to the unique size of your foot for a snug fit. In addition, differences in the left and right foot will also be catered to, depending on customers' request.
Nike's Flyknit models currently range in price from $130 to $270 USD. It's safe to assume that's subject to change depending on the peak that the "Portable Steaming System for Articles of Footwear" can reach. You can take a look at an illustration of the machine here.
What are your thoughts regarding Nike's latest move?