Historic Montreal Bank Converted to Tech Startup Office Space
A modern upgrade to a historic space.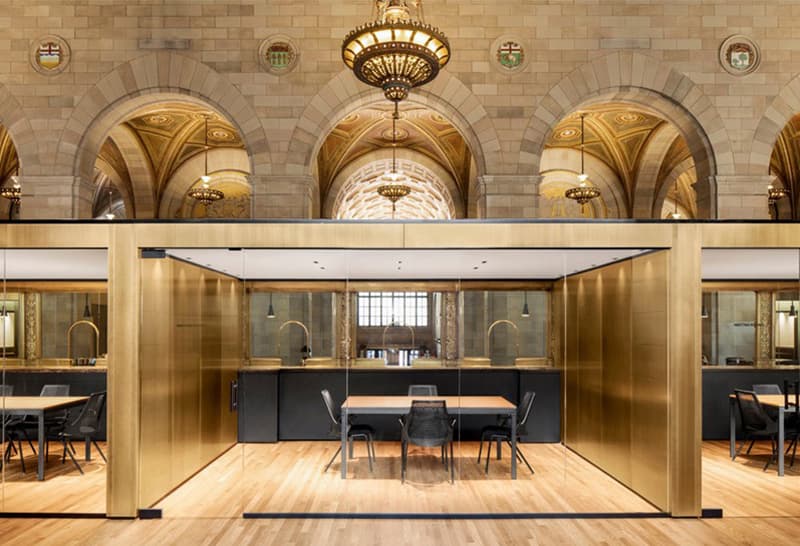 1 of 5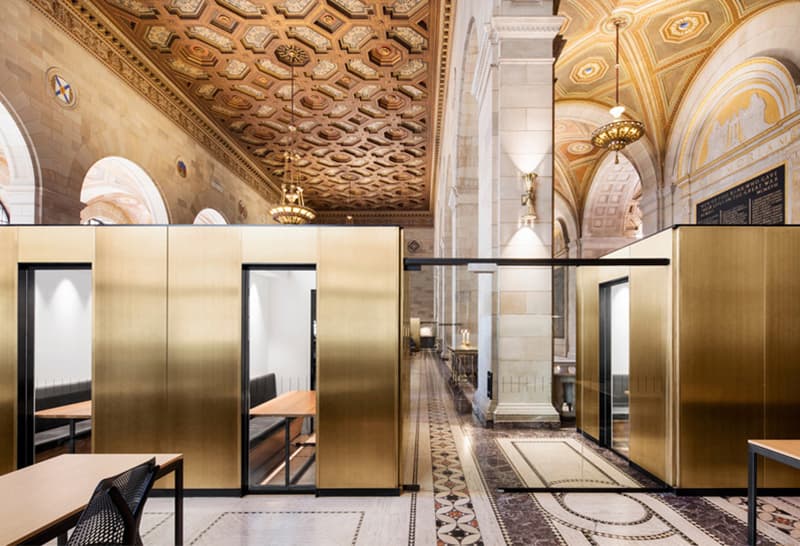 2 of 5
3 of 5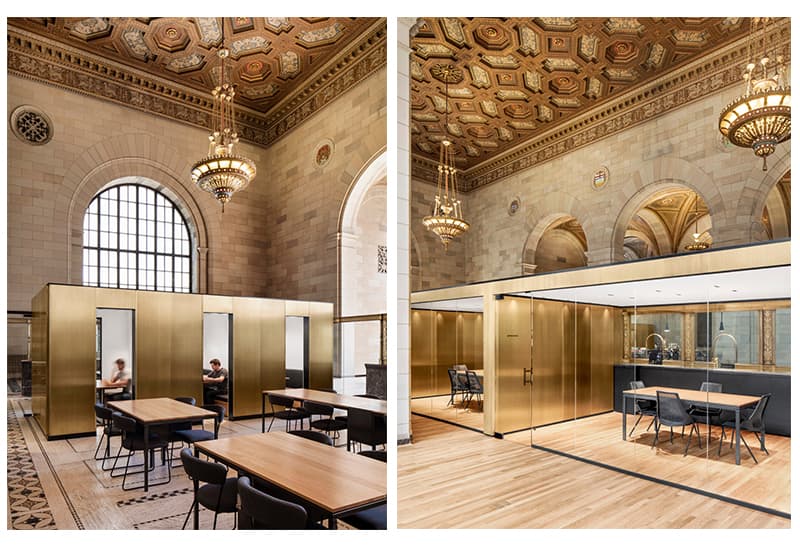 4 of 5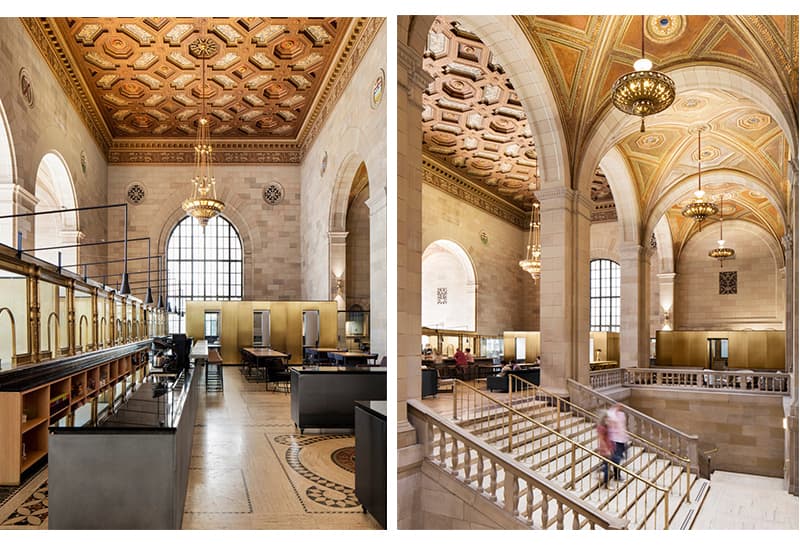 5 of 5
Built in 1926, what was once a historic Montreal Royal Bank has recently been converted into a 12,000 sq. m. space that serves as a shared workplace for tech startups and freelance workers. Montreal-based architect Henri Cleinge made a conscious effort to re-use and respect the heritage of the building, as the new design features an inlay marble floor, painted plaster ceiling, bank teller stands, and various brass fixtures that are restored in the re-interpreted building, giving the space an interesting contemporary identity. Additionally, Cleigne utilized the design of the location to create a workflow that allows for possible interactions between freelance and permanent workers through the usage of transparent and translucent barriers. Existing bank teller stands section off the building's cafe providing a natural separation between public and private spaces, continuing Cleigne's vision of a shared space. For more information on the re-interpreted historic building head over to Crew Collective & Cafe.