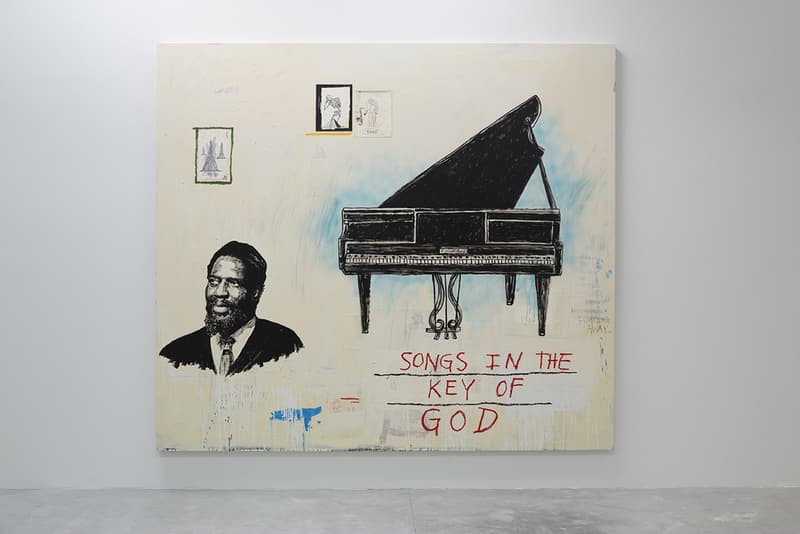 1 of 5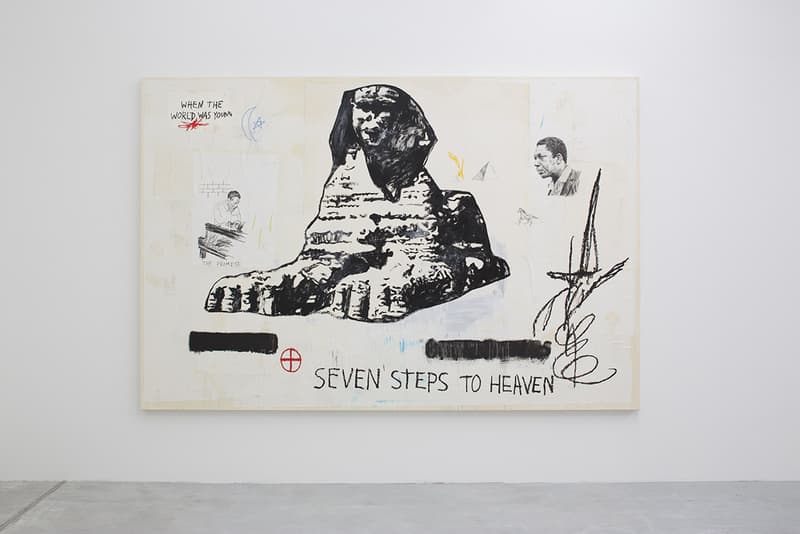 2 of 5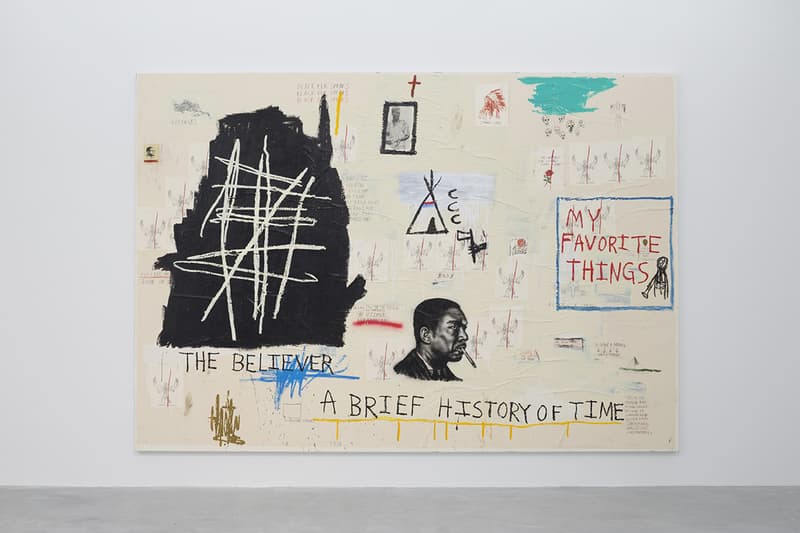 3 of 5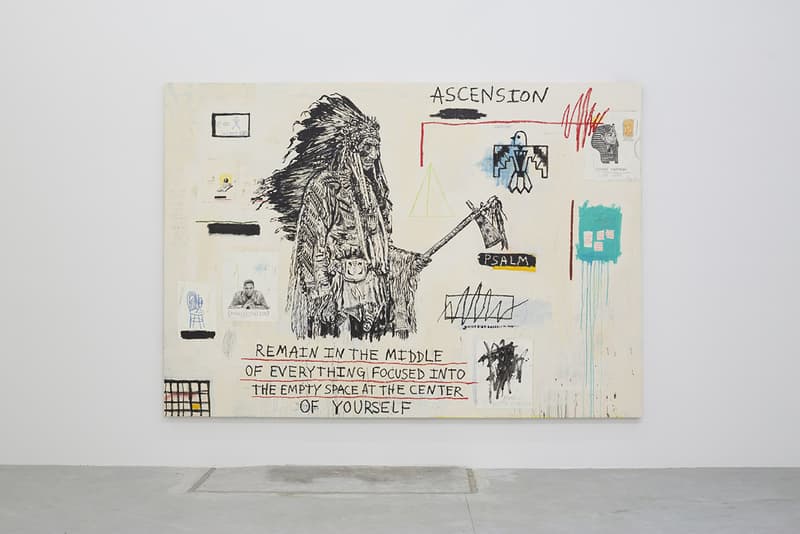 4 of 5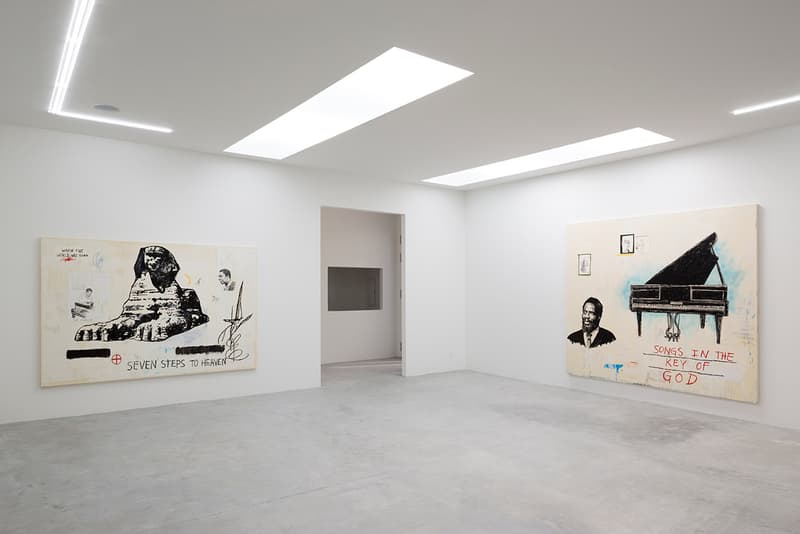 5 of 5
Wes Lang Taps John Coltrane for New Large-Scale Paintings in Copenhagen
'The Believer' is open to the public in Copenhagen's Eighteen Gallery until October 1.
---
Wes Lang is widely-heralded for designing Kanye West's 2013 Yeezus tour merchandise—containing visuals that mock death and subvert several historic images of America's past. Shock value is key and images portraying Confederate flags, skulls embellished with roses, and even blackface are appealing rather than obtrusive to the Los Angeles-based artist. Not long ago, Lang debuted his latest work that is comprised of four large-scale paintings that are an homage to the late and great John Coltrane. The series is aptly named after the jazz saxophonist's 1964 album The Believer, and is currently on display at Eighteen Gallery in Copenhagen, Denmark. Moreover, Coltrane track titles such as "Ascension," "Manifestation," "Voyage," and "My Favorite Things" coupled with Egyptian symbols are paired together in this latest work.
In a recent interview with GQ Style, Lang professed that his paintings have always instilled lore from the Tao Te Ching by ancient Chinese philosopher Laozi. Positivity rather than morbidity is inherent throughout his artwork and are "very much about living the best possible life you can," Lang said. "That's it. That's the intention that I have. The situation I'm describing is the best possible situation for me. That's what I'm creating through making this stuff, you know?"
The Believer is open to the public until October 1. Take a look at the images above and let us know your thoughts.