The Complete List of the Tallest Twisted Towers in the World
A total of 28 spiraling structures across the globe.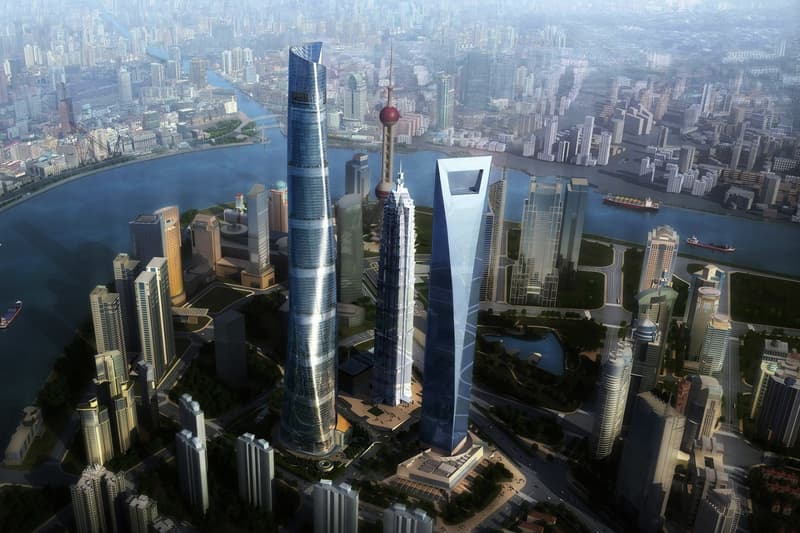 The Council on Tall Buildings and Urban Habitat (CTBUH) recently released its new report, which features the tallest twisted buildings across the globe. According to the report, there are a total of 28 spiraling structures that are either completed or currently in the works as of July 2016. The CTBUH states that in order for a building to placed on the list, the structure must be one that "progressively rotates its floor plates or its façade as it gains height." The first twisted skyscraper was the Turning Torso in Malmo, Sweden that was designed by Santiago Calatrava Architects & Engineers and completed in 2005. The tallest one is the Shanghai Tower in China at over 2,000 ft.
Take a look at the entire list below and let us know if a tower in your city made it on the list.
1. Shanghai Tower in Shanghai, China — 2,074 ft
2. Lakhta Center in St. Petersburg, Russia — 1,516 ft
3. Diamond Tower in Jeddah, Saudi Arabia — 1,417 ft
4. Ocean Heights in Dubai, UAE — 1,017 ft
5. Cayan Tower in Dubai, UAE — 1,004 ft
6. Supernova Spira in Noida, India — 985 ft
7. Evolution Tower in Moscow, Russia — 807 ft
8. F&F Tower in Panama City, Panama — 764 ft
9. Al Majdoul Tower in Riyadh, Saudi Arabia — 761 ft
10. Al Tijaria Tower in Kuwait City, Kuwait — 715 ft
11. United Tower in Manama, Bahrain — 656 ft
12. Al Bidda Tower in Doha, Qatar — 646 ft
13. SOCAR Tower in Baku, Azerbaijan — 643 ft
14. Turning Torso in Malmo, Sweden — 623 ft
15. Trump International Hotel & Tower Vancouver — 617 ft
16. Generali Tower in Milan, Italy — 607 ft
17. Absolute World Building D in Mississauga, Canada — 577 ft
18. Mode Gakuen Spiral Towers in Nagoya, Japan — 558 ft
19. Absolute World Building E in Mississauga, Canada — 518 ft
20. Baltimore Tower in London, UK — 488 ft
21. Avaz Twist Tower in Sarajevo, Bosnia and Herzegovina — 466 ft
22. The Point in Guayaquil, Ecuador — 450 ft
23. Sichuan Radio & TV in Chengdu, China — 446 ft
24. PwC Tower in Midrand, South Africa — 348 ft
25. Xiamen Suiwa Tower in Xiamen, China — 328 ft
26. Grove at Grand Bay North Tower in Miami, US — 308 ft
27. Grove at Grand Bay South Tower in Miami, US — 308 ft
28. Tao Zhu Yin Yuan in Taipei, Taiwan, China — 305 ft