Jordan Clarkson Talks Kobe Bryant, Fashion, Pokémon Go, and the Hollywood Lifestyle
We sat down with the Lakers guard for an exclusive interview on a range of topics.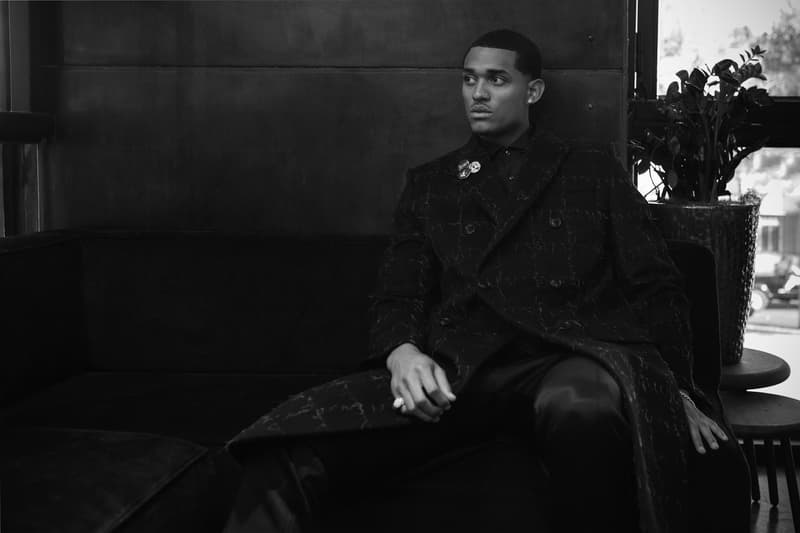 1 of 3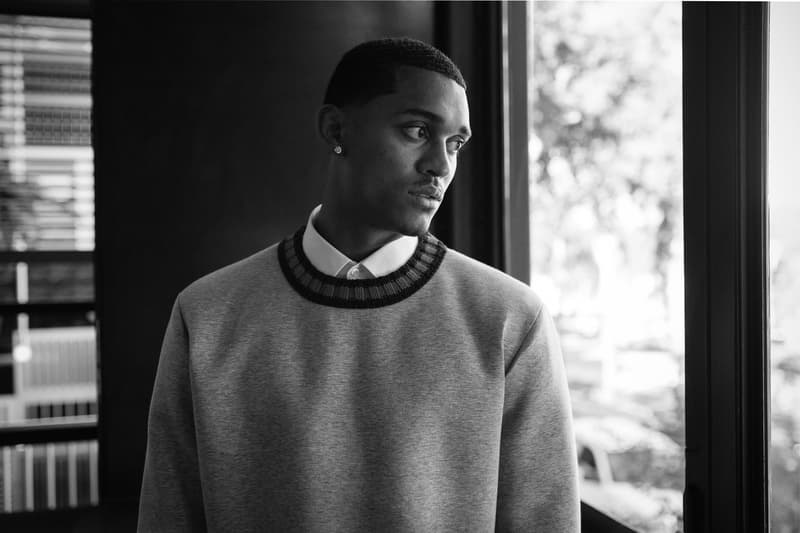 2 of 3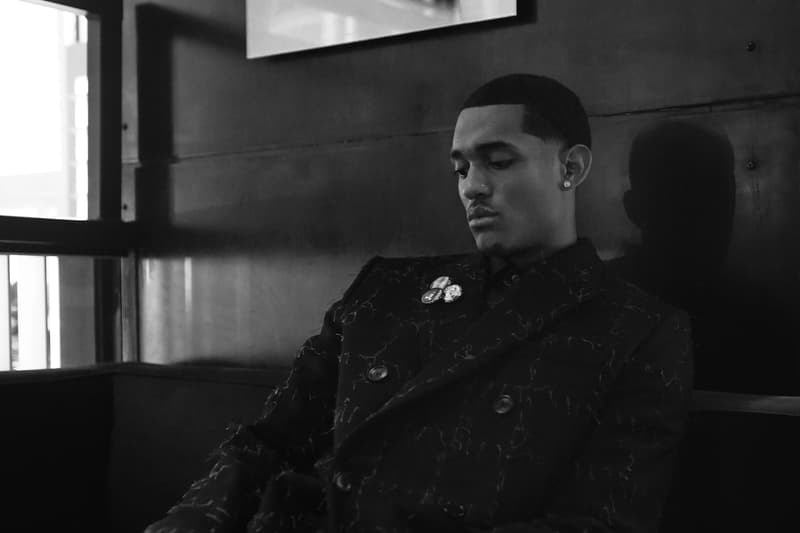 3 of 3
It has been an eventful and productive summer for Los Angeles Lakers guard Jordan Clarkson.
After being widely overlooked during the 2014 NBA Draft before finally being selected with the 46th overall pick, Clarkson's consistent play and steady improvement over his first two seasons recently earned him a new four-year $50 million USD contract extension. With the confidence and financial commitment that the Lakers have shown in him, also come added responsibilities, greater expectations and increased attention of playing in a big market for one of the league's most glamorous franchises.
Clarkson's cool and low-key demeanor has helped him withstand the frenzy of attention that comes with young Hollywood's newfound fame. Whether it's being hounded by the paparazzi at red carpet events for having Hollywood friends, such as Kendall Jenner, Clarkson's star is on the rise. He feels he's fully prepared to shine under the bright lights of Los Angeles, on and off the court, as he is set to enter his third NBA season. His love for high-end fashion and showcasing his personal style should only continue to evolve now with greater financial security. While off the court he remains busy, Clarkson's primary focus is on continuing to improve as a player and on returning the storied Lakers franchise back to prominence.
We recently caught up with Clarkson in LA at SBE's new West Hollywood hot spot, the Doheny Room, before he was set to take off to the Philippines for his annual JC6 Asia Tour. Clarkson discussed his busy summer, his eagerness to help usher the Lakers into a new era, his emerging presence on the fashion scene, and… Pokémon GO.
How did it feel to get your new contract agreed to right away?
It felt really good just to get it done early so I could get back to my offseason workouts and start preparing with my team for the upcoming season. That was probably the best part about it. At the same time, staying in LA and bringing this franchise back to what it was is important to me.
I know you love the city and LA atmosphere, but you guys are still a young and developing team. With that usually comes a lot of losses and learning through mistakes. What went into your free agency decision of not wanting to look at other options?
It really didn't have much to do with the city and the lifestyle, even though it is a plus. I'm a big believer in the process, the struggle, and finding that light at the end of it all. I wanted to be a part of these tough times, so when we turn it around here it's going to be a great feeling. That will be something we will always remember and will be amazing once we do.
When training camp begins, Kobe won't be lacing them up with you guys anymore. You spent only two seasons with Kobe, but how will it feel not having him cursing at practices and to lean on for guidance?
It's going to feel different, but at the same time, we're beginning our own paths now. There is definitely going to be something missing with him being gone, even throughout the entire NBA. Everyone is so used to seeing Kobe in that Lakers jersey. It's definitely going to be different but we will get through it.
You guys do have a few veterans on the team, but knowing what you learned from Kobe, do you take it upon yourself to become more assertive as a leader now with him gone?
Yeah, I've been in the league for two years now. My story is different than a lot of rookies and the guys that we have on our team. I'm definitely going to share my advice as much as I can to help these young guys succeed. At the same time try to set an example like Kobe did with his great work ethic.
I'm sure you'll always be able to reach out to him, but was there any parting advice Kobe gave you and your teammates that you'll take with you going forward?
Just to continue to work hard and to work together. He told us to keep grinding and to grow with each other. That stuck with me throughout this free agency process as well.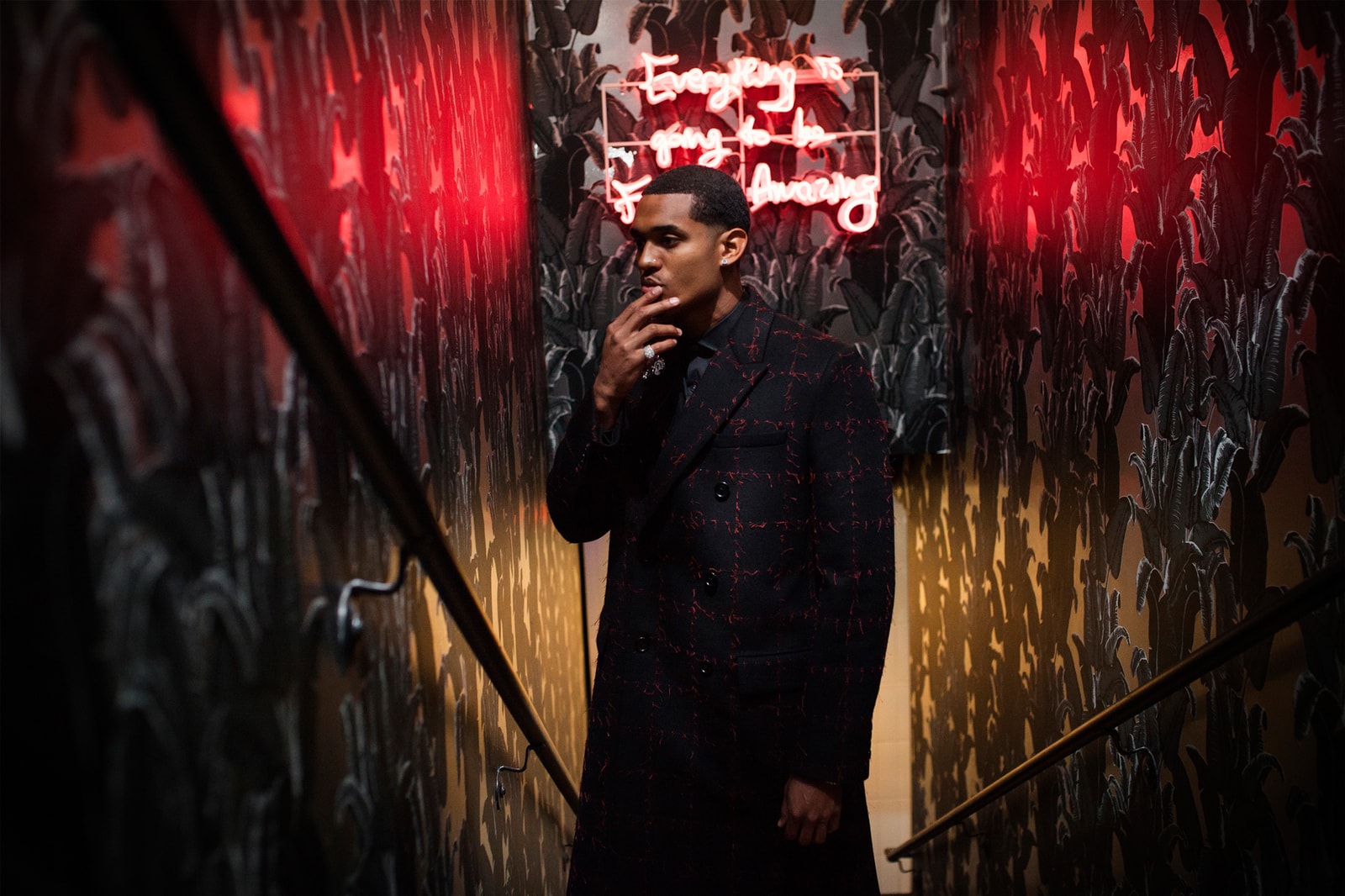 You've been on the paparazzi and tabloid media radar of late because of certain friendships of yours. How do you handle that aspect of celebrity given that it's so different from what you're used to?
To be honest, I really don't pay much attention to any of that stuff. I try to be as low-key as I can. It is what it is. We are in LA and there are a lot of eyes on you at all times. It's just something that I've grown used to now, I don't look at it as anything different. I still live my life because I feel like people are going to say and print whatever they want to at the end of the day.
With the security of your new contract, you now have a little extra money to play with. Does this mean a new more premium wardrobe?
I've had a pretty nice wardrobe already (laughs). Fashion is something that I have a passion for. I feel like my style is going to be the same. There just won't be too many things now that are out of my range. If I see something I really want, I'm going to get it.
What are some of your favorite menswear brands you've been wearing lately?
My favorites right now are Saint Laurent, Fear of God, Neil Barrett, Supreme, and the new Gucci collection. I'm pretty wide spread, but those are probably the main ones I stay in now.
How much of your style would you say has been influenced by living in LA?
It has been influenced a little bit, but I was always real familiar with all of the brands and into fashion even when I was in high school and coming out of college. I just didn't have the money to buy it then. Being on this level I now can get the stuff I really like.
Given that you're on such a young team, is there any friendly fashion competition of who is the best dressed between you and your teammates?
There are some silent battles that go on between me and Julius [Randle], Nick [Young] and D'Angelo [Russell] sometimes. It's fun — it's a quiet war.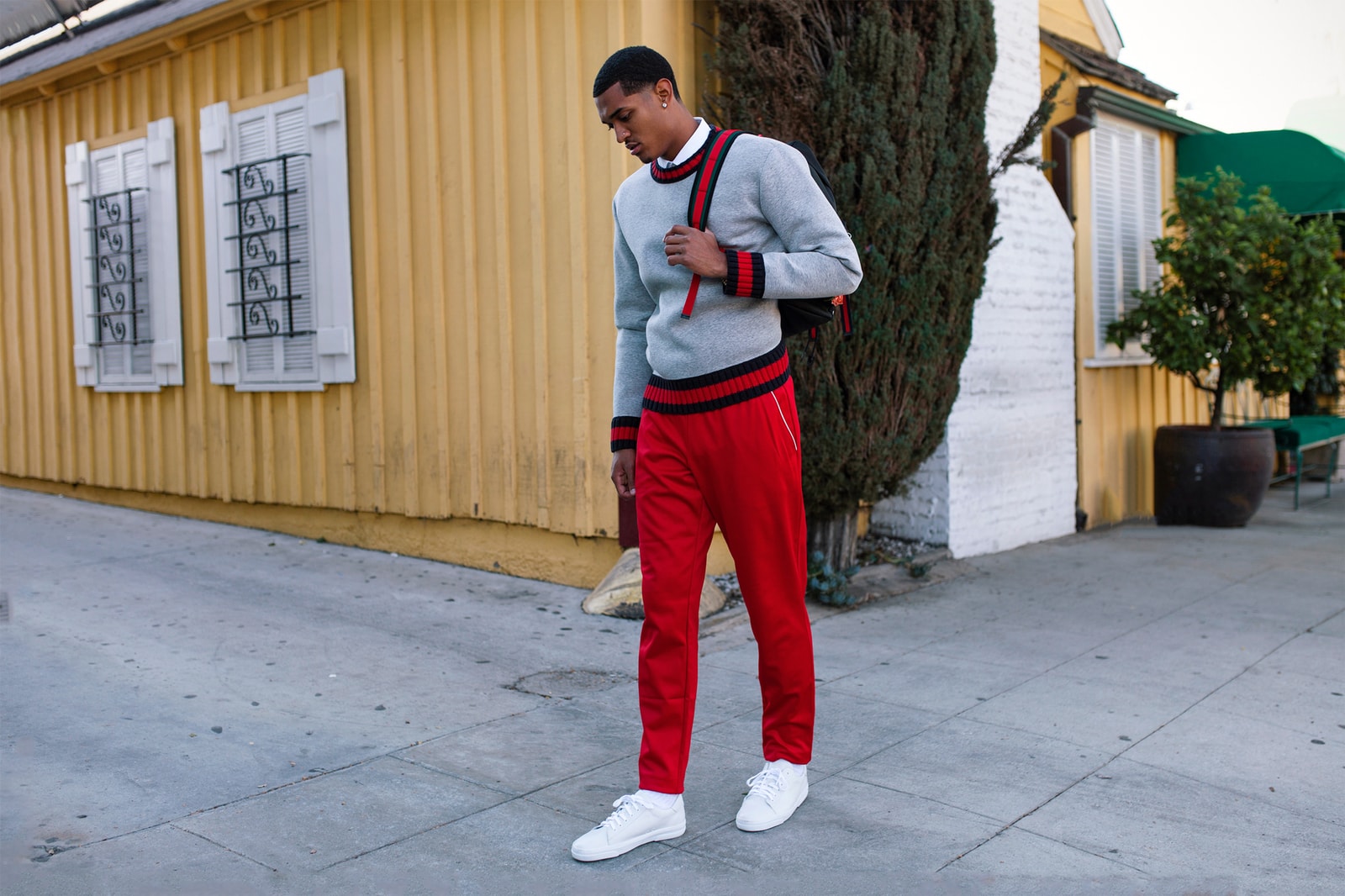 What are some of your favorite NBA cities to shop in during the season and do you have any favorite stores?
New York is probably the best city. I try to stop by a lot of stores when I'm there. We usually spend a few days in NY when we visit, so I can get a lot of shopping done. In LA, I go to Maxfield's and Barneys a lot, and I also shop on Fairfax at some of the cool stores there.
On the court, we've seen you mostly play in retro Jordans and Kobes. Off the court, it's Jordans and a lot of Vans. What are some of your favorite shoe brands to wear off the court and what's currently in your rotation?
Right now, I have on some white low-top Saint Laurent sneakers. They're very comfortable and I love wearing them. I'm into all kinds of Vans. In terms of my summer rotation, it would probably be the Nike Cortez and the Jordan V's with the all-black suede and metallic tongue.
You recently were on the red carpet at the ESPYs and took over GQ's Snapchat for the event. That's obviously a marquee fashion event, do you enjoy dressing up and what goes into finding that perfect look that you're comfortable with for an event like that?
Yes I do. But sometimes that gets uncomfortable. I try not to wear too many suits, but when I do, I like to look nice. For me, picking a look for something like that is about what you feel. You pick out the clothes that make you feel like you can't be touched (laughs). It's just whatever I'm most comfortable and confident with. I was initially not going to wear a shirt under my suit jacket to the ESPYs, but I didn't feel like it was the right look. A lot of things go through my mind when I'm picking out what I'm going to wear, but I enjoy it.
During the course of a long NBA season, what new apps or things are you doing to help you get away from the grind of the season?
During the season, I'm not really on too many other things — I'm just focused on basketball. But I'm a big lover of music and I watch a lot of movies. Right now though, I'm on that Pokémon GO (laughs).
Wow, you got caught up on Pokémon too?
Yeah man. So you can catch me in my neighborhood out looking for Pokémon.
What kind of reactions do you get when someone sees you out and about hunting for Pokémon?
A lot of people give me a double take to see if it's really me and if I'm actually playing Pokémon (laughs). It's crazy because I'm a 6'5" guy on the Lakers and I'm in a random park looking for Pokémon. It's been really funny seeing the reactions from people.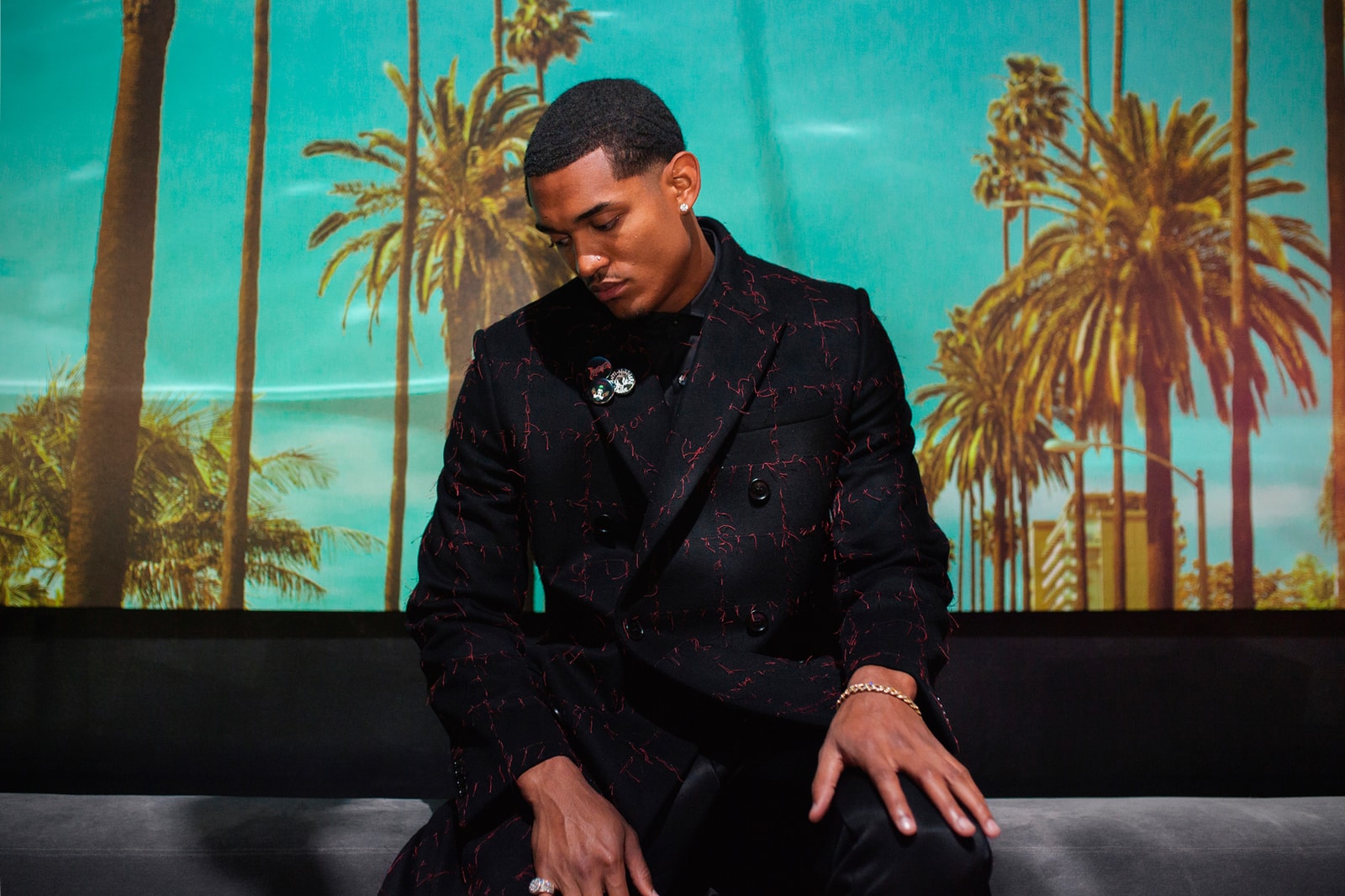 For this style shoot you are collaborating with veteran NBA stylist Paige Geran who is featuring many high-end fashion brands such as Gucci, Dior and Givenchy. How do you plan your looks throughout the season?
I'm a day-of-the-game, pick-my-clothes-out-type of guy. I like to have a variety of clothes in my closet and I have a big closet. This is going to be my first time trying a stylist out. It's something that's new for me, because I never felt like I needed one before. I'm just going to see what it's like.
I met Paige at a few events and have seen some of her work on some of the other athletes she dresses. I think she does a great job. At the same time, I have my own flavor and style and I never want to look like somebody else. I just do my own thing.
Earlier this summer you hosted a hoops camp for kids in Corona, California and went on a Nike Basketball tour to China, as you also host camps in the Philippines. How important is it for you to give back and help inspire the kids?
I've always had a real passion for helping kids and being around kids to try and be a positive influence. Just to inspire them to do something great and become what they want to be in life. It's been something that I've always wanted to do and now I'm able to do it.
What made you decide to play in the Drew League this summer with how busy your schedule is?
To be honest, the reason that I played this second time was because I played like trash my first game at the Drew League. I think I might have been like 3-for-20. I had my friends there and I played really bad. I had to come back again and play better and I did what I was supposed to do.
The Drew is part of history here in LA. A lot of pro guys come in and they're shocked because they don't know what to expect. It's a great environment and arguably the best summer league to play in. You got the great crowd and players that aren't scared to compete against you.
Entering next season with new coach Luke Walton and his new system, what parts of your game have you and your trainer Drew Hanlen been working to improve upon heading into training camp?
Just being able to do more behind the three-point line. Also getting stronger in terms of finishing at the basket with contact. A big focus for me is expanding my game and being able to go off-the-dribble more. I know we're going to be in a more uptempo and free system. I'm just trying to prepare as much as I can for that.
How anxious are you to begin the process of helping lead this Lakers franchise back to the relevance that Lakers Nation is accustomed to?
I'm really excited for the season to get going. We have a lot of young talent but also a lot of doubters and critics. I'm just ready to begin the year, so we can start to quiet the storm and improve as a team.