Here's What We Know So Far About the Apple Watch 2
Don't expect any dramatic changes.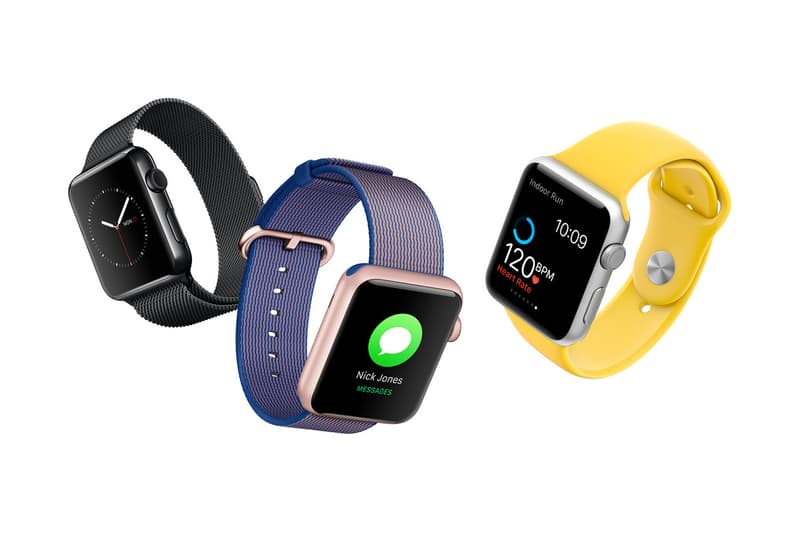 The Apple Watch just launched early last year, but it quickly became one of the fastest-selling smartwatches on the market. While the ubiquity of smart watches is still in question, Apple's iteration is definitely the most renowned. Despite failing to mention anything about the device's second generation during this year's WWDC, rumors are flooding that its update will be unveiled alongside the marquee iPhone 7. Those who are expecting a complete overhaul might be disappointed, as the watch will be improved but no major changes look to be on the horizon. Here's what we know so far about the upcoming Apple Watch 2.
1. A faster chip, a barometer, a GPS radio and waterproofing.
According to KGI analyst and Ming-Chi Kuo, one of the best-known Apple supply-chain sources for leaked information, the Watch 2 will feature a faster chip, a barometer (to measure elevation climbed), a GPS radio (for tracking runs), and a waterproofing rating. While the faster chip is expected, the addition of a GPS radio may mean that the battery life isn't going to be improved that much. This is because a GPS radio uses up a lot of energy, and despite Apple's intention to fit the Watch with a better battery, this might cancel out any significant improvement.
2. No LTE chip or cellular radio
This is probably the most disappointing update — or lack of one. The current Apple Watch cannot be used without your smartphone by its side, and Apple seems to have no plans of changing that as the tech giant won't be including cellular capabilities into the updated device. Kuo believes that an LTE chip might be built into the watch in 2017. According to Creative Strategies analyst Ben Bajarin, the reason behind this omission is because Apple wants to built its own LTE chips — so that it won't have to rely on sourcing one from Qualcomm or Intel.
3. Same sizes
The current Apple Watch comes in 42mm and 38mm sizes. There is no information suggesting that Apple will be introducing new sizes or changing them up, but Kuo has likened the Apple Watch 2 generation to the iPhone's "S" generations, where there are no major design overhauls but specs are improved upon.
4. The original Apple Watch will still be available.
Kuo adds that Apple will still be selling the original Apple Watch, with a faster processor but no GPS radio. As mentioned, the GPS radio will allow wearers to track runs. This move suggests that the tech giant is trying to cater the Watch more so to athletes and runners, versus the regular consumer. The original Apple Watch will likely have its price cut by $100 USD, making the lowest-cost Apple Watch Sport retailing for under $200 USD.
The Apple Watch 2 is expected to be unveiled next month and available for purchase just in time for the holiday season.