Xbox One S Arrives in 'Gears of War 4' Limited Edition 2TB Bundle
With advance access to the game prior to its launch.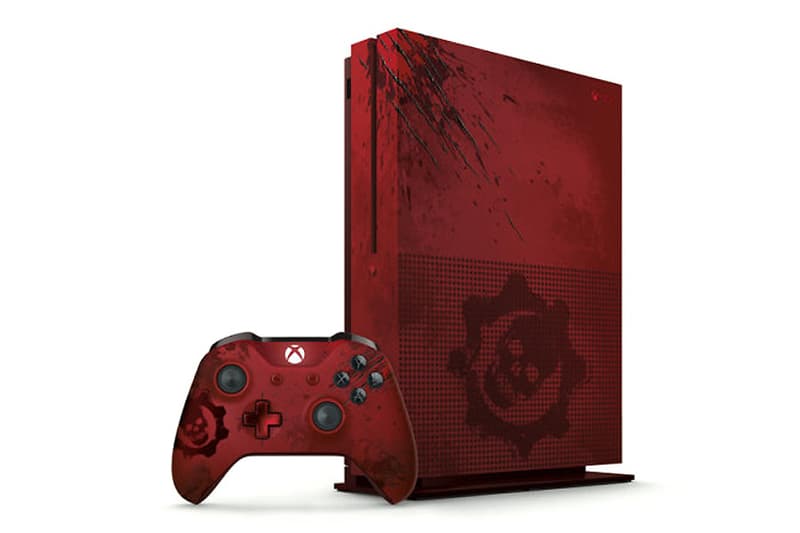 While the smaller, more compact Xbox One S hasn't released yet, Microsoft has already worked up a unique, special edition inspired by Gears of War 4. Dressed in red, the console and controller features the battle marks of the game's new nemesis, the Swarm. The custom gamepad features laser-etched scratches, the mark of the Crimson Omen, and bloody thumbprint on the controllers' metallic D-pad. The bundle packs in 2TB of internal storage, a digital version of the game's Ultimate Edition, and advance access to the game for players to fully indulge in the production four days before its official launch on October 11. Check out the limited edition bundle above and head to Amazon for pre-orders.